GALILEO Planet News
Posted May 13, 2019
GALILEO Annual Conference Registration is Open

The GALILEO Annual Conference will take place July 11 at Middle Georgia State University in Macon. This year's theme is Reimagining Services, and sessions will feature discussions centered on how the digital world is transforming the work of today's library.
The keynote speaker will be Nikhil Deshpande, chief digital officer for the state of Georgia.
This one-day event is an opportunity for all of Georgia's library community to learn more about GALILEO, touch base with content providers, and network with colleagues across the state.
Registration is free. For updates and to register, visit the conference webpage: https://www.usg.edu/galileo/conference/
Posted April 18, 2019
GALILEO 2018 Annual Survey Results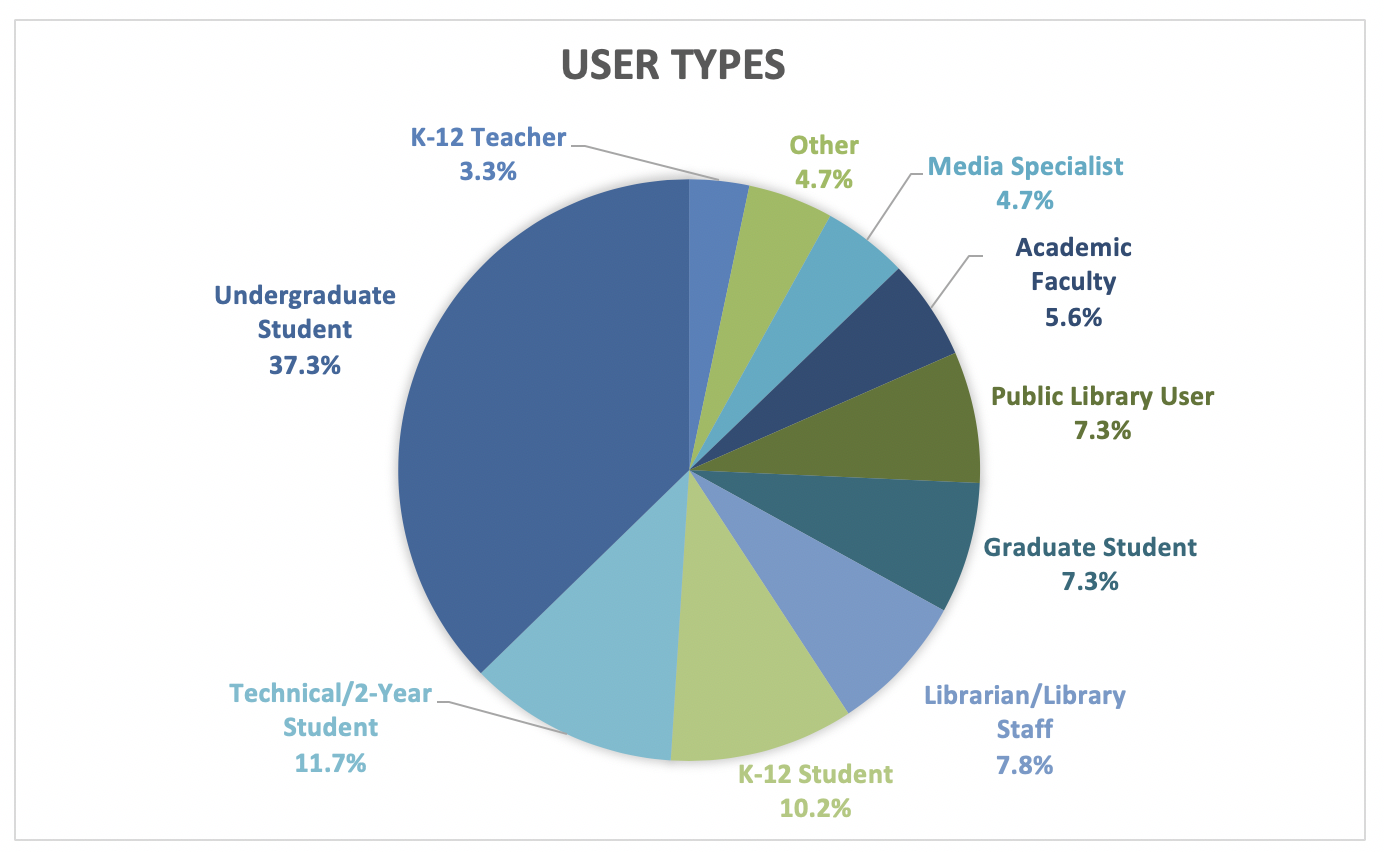 The results of the GALILEO Annual User Survey are in. We continue to see overall positive feedback for GALILEO and the services it provides.
The vast majority of respondents agreed or strongly agreed that they are satisfied with GALILEO, with the percentage of negative responses being in the single digits. Diving more deeply into the comments, there continues to be a desire for more GALILEO content, especially full-text materials and content tailored for specific audiences (e.g., K-12).
Many respondents indicated a desire for the GALILEO portal/website to be more updated, and for the log-in process to be smoother. Both these issues are planned to be addressed within the next year: The login process will be completely redesigned with the move to OpenAthens, and that project will be followed up with a new, more customizable GALILEO portal/website.
Quick Stats:
12.5% of respondents were librarians, library staff or media specialists
14.9% took the survey at a K-12 school
20.2% were from technical/two-year colleges
50.2% strongly agreed that they learned something by using GALILEO
91.3% strongly agreed or agreed that GALILEO is a valuable resource
Posted April 18, 2019
GALILEO April 2019 Newsletter

In this April 2019 Edition:
Globetrotting with OpenAthens
Annual User Survey Results
Affordable Learning Georgia: Update on Textbook Transformation Grants and OER Survey
Digital Library of Georgia: Update on Historic Newspaper Database
Upcoming Events: GUGM and GALILEO Annual Conference
Read the newsletter in your browser
Join the GALILEO Listserv
Posted March 22, 2019
All DLG Standalone Newspaper Collections Now Part of Georgia Historic Newspapers (GHN)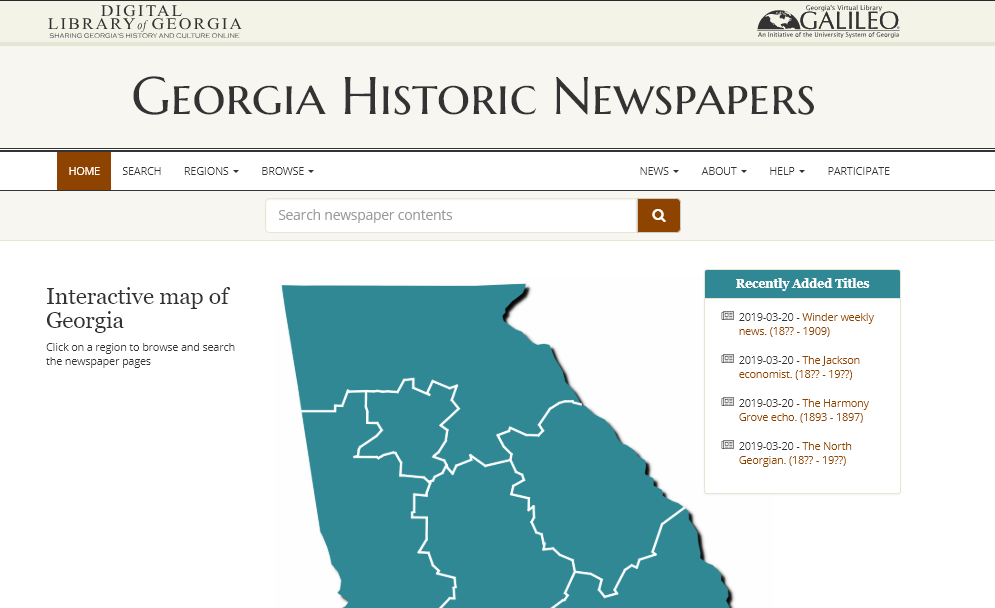 We are happy to announce that all standalone Digital Library of Georgia (DLG) newspaper collections have been migrated to the Georgia Historic Newspapers (GHN) site. Previous direct links to these collections will now reroute to http://gahistoricnewspapers.galileo.usg.edu Will have removed entries for these individual collections from the GALILEO database list in favor of routing all users through the main GHN site. The original Georgia Historic Newspapers (GHN) announcement has been included for anyone not familiar with the site.
You can also access Georgia Historic Newspapers (GHN) site using the GALILEO Express Link: http://www.galileo.usg.edu/express?link=ghna
These collections include:
Athens Historic Newspapers Archive
Atlanta Historic Newspapers Archive
Columbus Enquirer Archive
Macon Telegraph Archive
Mercer Cluster Archive (still listed individually in GALILEO)
Milledgeville Historic Newspapers Archive
North Georgia Historic Newspapers Archive
Red and Black Archive (still listed individually in GALILEO)
Savannah Historic Newspapers Archive
South Georgia Historic Newspapers Archive
Southern Israelite Archive (still listed individually in GALILEO)
West Georgia Historic Newspapers Archive
If you have any questions, please submit a comment using our contact us form.
Posted November 20, 2018
Check Consumer Reports Before You Buy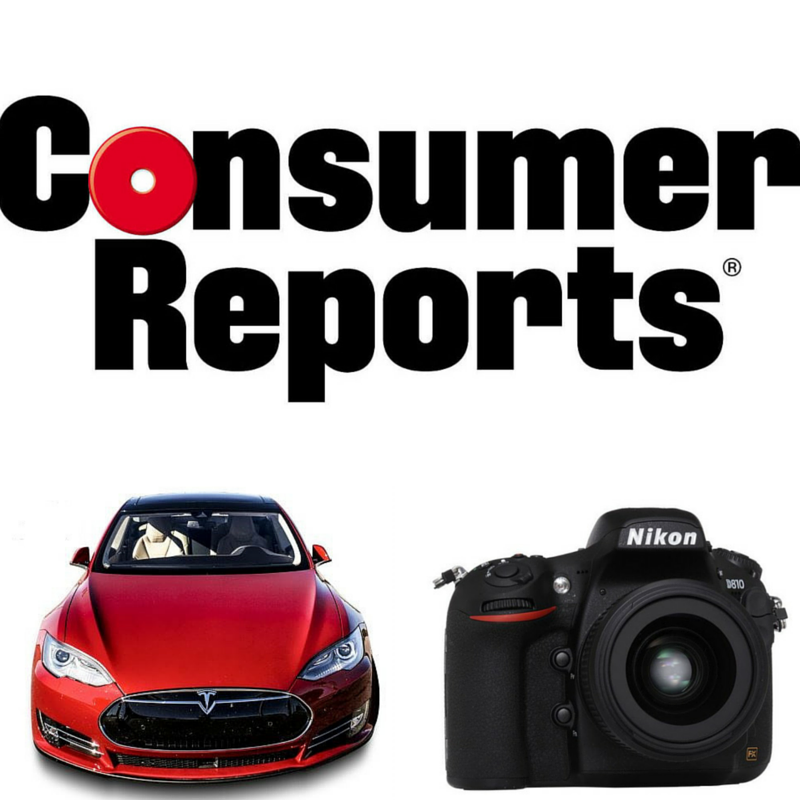 Consumer Reports has long been a trusted source for consumer information on electronics, appliances, cars, and other products and services. The online version, available in full-text to Georgia citizens and students, includes the same ranking and comparison data featured in the print version. And the 2019 Buying Guide is available in time for this heavy shopping season! In GALILEO, users can

Access the current and past issues

Search within all issues for a specific product or service

Set up a journal alert to be notified when a new issue is available
To access Consumer Reports:
Go to GALILEO and click the Magazines A-Z tab.
Search for Consumer Reports
Choose the Consumer Reports (Full Text) option in the magazine list in Find It @ GALILEO
Choose EBSCOhost MasterFILE Elite from the database list
Click on an issue to the right to access the magazine
To search across multiple issues for a particular product, click "Search within this publication" [Note: Type the word "and" along with your topic in the search box (e.g., "and digital cameras")]
Click "Share" to set up an alert
If the links don't take you straight there, try these log-in options:
1) Log in via your PINES account, or
2) Try this! (geolocation), or
3) Contact your library for a password.
All images are from Consumer Reports.