GALILEO Planet News
Posted April 7, 2018
GALILEO Celebrates National Library Week

National Library Week 2018 has an appropriate theme for Georgia's libraries and GALILEO, who work together to lead schools, campuses, and communities through access to often transformative resources and services. The partnership has been going on since September 1995 when a group of librarians envisioned "One Statewide Library" with core resources and services available to students in Georgia's schools and academic institutions and to all Georgians through the public libraries. NLW is an appropriate time to celebrate this partnership and to show appreciation for all the library people helping their users get to the resources they need.
Posted March 2, 2018
March Newsletter

Read about updates to databases, the new statistics site, tips on saving articles to Google drive and sharing them through social media sites. The top ebook views and top Discovery searches will give you fun insight into what users out there are researching.
Read the newsletter in your browser
Join the GALILEO Listserv
Posted February 22, 2018
2018 Statistical Abstract of the United States Available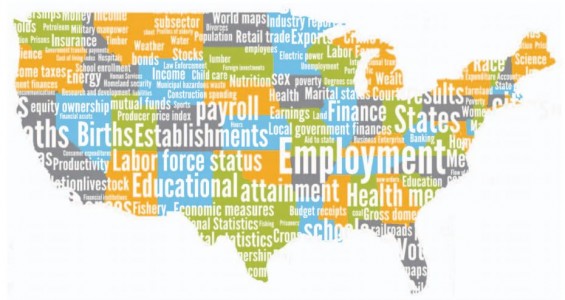 The ProQuest Statistical Abstract of the United States is the authoritative and comprehensive summary of statistics on the social, political, demographic, and economic conditions of the United States and is available to all GALILEO users. The online edition includes over 1400 individually indexed tables that are searchable, browsable, and downloadable into Excel.
Librarians value the Statistical Abstract as both an answer book and a guide to statistical sources. Long-time users of the Statistical Abstract of the United States expect each new edition to carry forward much of the content from prior editions, as well as introduce new data as America continues to evolve. Content is updated monthly.
The 2018 edition introduces 40 new tables covering a variety of topics such as:
Health Insurance Enrollment and Coverage
Medicare and Medicaid Dual Enrollment and Medicare Utilization
Prescription Psychotherapeutic Drug Use
Foodborne Disease Outbreaks and Illnesses
Presidential Pardons and Commutations
Active Duty Military Personnel and Veterans Enrolled in Higher Education
Freedom of Information Act (FOIA)
And much more
Quick Start LibGuide with promotional materials, recorded webinars, and useful guides
Express Link for Statistical Abstract of the United States: http://www.galileo.usg.edu/express?link=zusa
Posted February 2, 2018
African American Funeral Programs Collection Expanded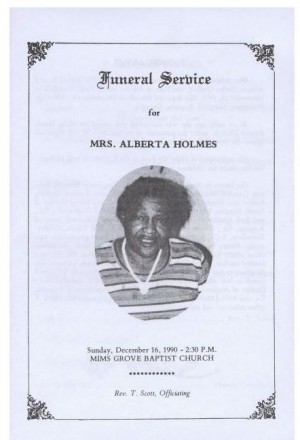 The African American Funeral Programs Collection from the Augusta-Richmond County Public Library System has been expanded by 10,000 digitized pages. Spanning 1933-2017 and consisting of over 3,000 programs, this collection provides both a rich source of genealogical information and local history about the African American community. The Digital Library of Georgia (DLG), Georgia HomePLACE, and the Augusta-Richmond County Library make this collections available freely online through the DLG.
The current project more than doubles the total number of programs originally available in the digital collection. In 2009, HomePLACE and the DLG digitized the approximately 1,000 funeral programs available in the Georgia Heritage Room of the Augusta-Richmond County Public Library System. The bulk of the collection was donated in the early 2000s by local historian Gloria Ramsey Lucas. An avid genealogist and former president of the Augusta Genealogical Society, Ms. Lucas is known for her award-winning work, Slave Records of Edgefield County, a compilation which came about during her own search for enslaved ancestors. The donated funeral programs belonged to her aunt, Eula M. Ramsey Johnson, who had been collecting them for over 30 years and for whom the collection is named.
Read the DLG blog for more information on this collections and on other rich content on the culture and history of Georgia.
Posted December 8, 2017
December GALILEO Newsletter

Learn about folders and accounts for saving your research, the new Mango placard in Discover search, and new statistics reports now available. You will also catch up on Affordable Learning Georgia's activities, including information on applying for round eleven of transformation grants. Executive director Lucy Harrison shares preliminary survey findings and ways your suggestions fall right in line with our new strategic goals. Read the newsletter.