This webpage is intended to update the public (especially librarians and admin contacts) on important dates, webinars and guidelines associated with the GALILEO portal redesign project.
The first phase of the GALILEO Search redesign was completed in July 2020. It included changing the way the homepage looks, as well as upgrades to how users find resources and databases. The second phase will include additional refinements, including a bento box results display available to the public in July 2021.
The GALILEO development team consistently works to upgrade GALILEO Search, and ongoing improvements will also be publicized here.
Timeline and Important Dates:
March 2021: Public library views
April 2021: Prototype of bento box release
May 2021: Internal and accessibility testing
July 2021: Bento box results display available
Webinars:
Prior to the July 2021 release, GALILEO will announce virtual training on new features. Stay tuned.
Photo Guidelines
In most cases, photos should be owned and approved for use by your institution. Many universities have approved images that can be used for university marketing purposes, which would include using those photos on the GALILEO portal. If using a photo to represent a database, vendor-approved photos are acceptable in this case. If you would like to use staff- or student-generated photos, that is also OK. However, these photos must be of high quality and be taken in a public space, and you must obtain express authorization from the owner to use the photo. No identifiable pictures of minors. No images of products. No nudity or sexually explicit content. GALILEO staff reserves the right to reject or delete any photo that does not follow these guidelines.
Photo size and format requirements: Spotlight Section Area: 328x164px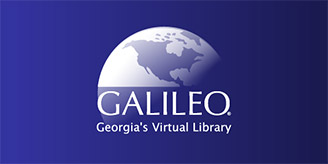 Reporting improvements in GALILEO Admin
Updated Puma (Ruby on Rails web server)
Bug fix: Remote logins for old sessions were not working
Added PowerNotes FAQ link to tools area
Fixed express link issue with spotlight section (added logic to identify and remove extra spaces after URLs)
Minor update to Ruby on Rails
Added ability for public libraries to chose between elementary, middle school, high school and full views
Added ability to use keywords (such as "UGA") when trying to find your institution in the wayfinder
"Change View" button: make outline more visible
Various fixes related to IP auth, proxy, etc.
Design changes to embedded search box
Fixed: Redirect URLs not IP authenticating
- Fixed various linking issues
Fixed issues with "What's New" and views
GALILEO Admin: Added contact group for OpenAthens IdP contacts
Upgrade to Ruby 2.7
GALILEO Admin: Added ability for institutions to request a specific GALILEO password (GALILEO support team implements.)

Added ability to press enter in wayfinder to autoselect institution
Fixed: Inactive institutions still have instruction pages
GALILEO Admin: Added ability to select multiple Institutions, vendors, resources for respective allocation reports
New favicon
GALILEO Admin: Created IP cache look-up tool
GALILEO Admin: Add pines_codes to institution edit form
We now validate institution and resource codes in paths (routes)
We now suppress display of user-provided parameter value in error message
Added path/route for database more info page
Fixed: Search "Start Over" button does not retain the 'view' parameter
Fixed: Database show page 'Back to Search' button not lined up
Fixed: A-Z bar facets not retaining view parameter
Added "sharable links" page with shortcut URLs in tools section of homepage

Fixed: Can't log out if institution does not have ezproxy defined, e.g., guest
Added A-Z horizontal facet
Updated Georgia Public Library Service password instructions to reflect PINES e-card
Added "Database List" link on the tools section of homepage.
Added "1000" option to "per page" pull-down on search displays
Added support for "view" shortcut URLs
Hero image (cover image) on wayfinder page now changes when a "view" shortcut URL is clicked
Minor update addressing vulnerability