GALILEO Planet News
Posted November 20, 2018
Check Consumer Reports Before You Buy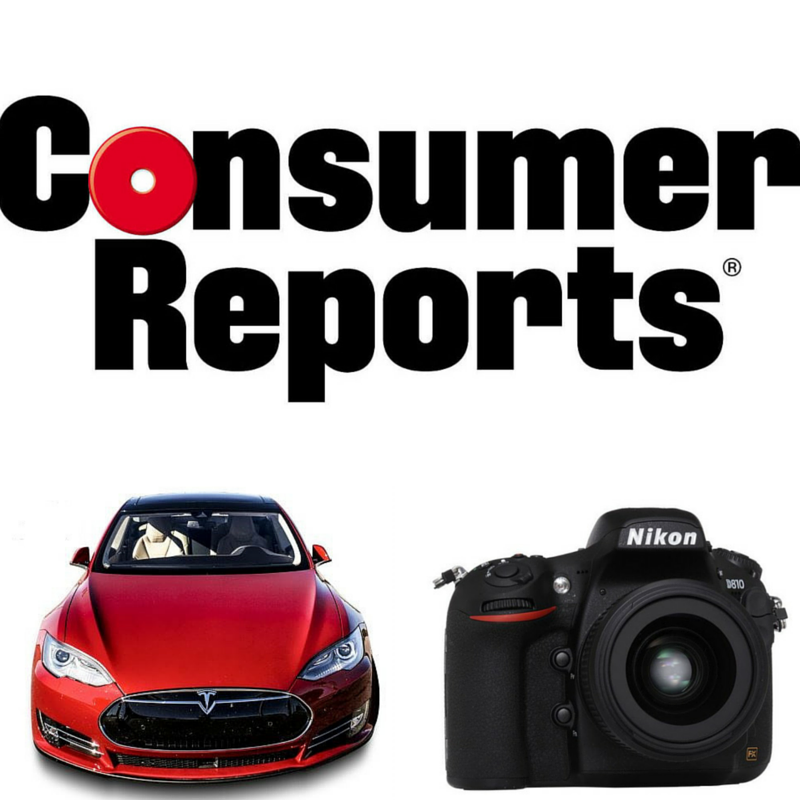 Consumer Reports has long been a trusted source for consumer information on electronics, appliances, cars, and other products and services. The online version, available in full-text to Georgia citizens and students, includes the same ranking and comparison data featured in the print version. And the 2019 Buying Guide is available in time for this heavy shopping season! In GALILEO, users can

Access the current and past issues

Search within all issues for a specific product or service

Set up a journal alert to be notified when a new issue is available
To access Consumer Reports:
Go to GALILEO and click the Magazines A-Z tab.
Search for Consumer Reports
Choose the Consumer Reports (Full Text) option in the magazine list in Find It @ GALILEO
Choose EBSCOhost MasterFILE Elite from the database list
Click on an issue to the right to access the magazine
To search across multiple issues for a particular product, click "Search within this publication" [Note: Type the word "and" along with your topic in the search box (e.g., "and digital cameras")]
Click "Share" to set up an alert
If the links don't take you straight there, try these log-in options:
1) Log in via your PINES account, or
2) Try this! (geolocation), or
3) Contact your library for a password.
All images are from Consumer Reports.
Posted September 10, 2018
GALILEO Marketing Toolkit Available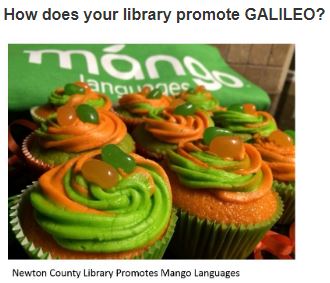 We are happy to announce the new GALILEO Marketing Toolkit, a site designed to help library staff raise awareness about GALILEO with their students and patrons. The Marketing Toolkit can be found in the newly reorganized About GALILEO sections under the link "For Library Staff," where it is listed with other pages aimed at supporting library staff as they keep up with and promote GALILEO. Here's what you'll find:
Register for upcoming webinars or view archives of past webinars
Access database tutorials at vendor websites
Contact GALILEO to request a face-to-face training session
Marketing Toolkit
Download promotional materials for GALILEO, the Digital Library of Georgia, and the New Georgia Encyclopedia
Download logos for GALILEO, the DLG and NGE, and individual databases to add to websites, catalogs, and your own handouts
Find promotional and instructional pages for individual databases, including web buttons, bookmarks, guides, and other great materials
Presentations and Materials
PowerPoints from various conference presentations and training sessions
Handouts for different audiences, topics
Informational documents for internal use in libraries
Usage Statistics
Generate customized stats for your institution using the Usage Statistics Reporting Tool
Access annual reports back to 2007
Find information on data available in the Reporting Tool
Learn how evolving technology has had an impact on statistics
Posted May 30, 2018
Let NoveList Help This Summer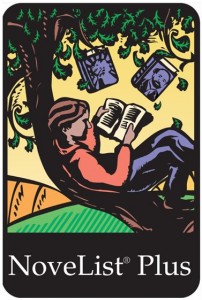 Whether you're rocking summer reading club, helping patrons find read-alikes, or looking for your own titles to pack for vacation, NoveList Plus provides tools and strategies to make a search really work.
Summer Reading Club Tips
Libraries Rock is this summer's theme, and we're seeing it everywhere. If you're still looking for ideas for book displays and programs, try this: Type < libraries rock > into the search bar on the home page, then click on the Lists & Articles tab. Among the results, you will find articles with 2018 summer reading ideas.
Use Field Codes for Greater Discovery
Sometimes the term to describe what you're looking for appears in the body of the book review. You can mine review language using the field code RV. Example: RV "beach read" or RV "Read-aloud." There are other great field codes that can help you find a stand-alone mystery or books by your favorite narrator.
Field Code Cheat Sheet
More summer reading strategies
Posted April 7, 2018
GALILEO Celebrates National Library Week

National Library Week 2018 has an appropriate theme for Georgia's libraries and GALILEO, who work together to lead schools, campuses, and communities through access to often transformative resources and services. The partnership has been going on since September 1995 when a group of librarians envisioned "One Statewide Library" with core resources and services available to students in Georgia's schools and academic institutions and to all Georgians through the public libraries. NLW is an appropriate time to celebrate this partnership and to show appreciation for all the library people helping their users get to the resources they need.
Posted March 2, 2018
March Newsletter

Read about updates to databases, the new statistics site, tips on saving articles to Google drive and sharing them through social media sites. The top ebook views and top Discovery searches will give you fun insight into what users out there are researching.
Read the newsletter in your browser
Join the GALILEO Listserv