GALILEO Planet News
Posted October 26, 2017
Digital Library Hits 1 Million Newspaper Pages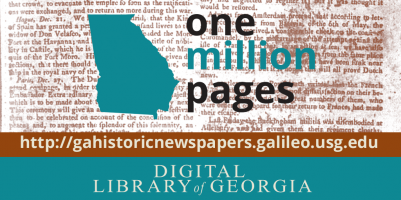 The Digital Library of Georgia (DLG) is celebrating its 1 millionth digitized historic newspaper page. The premier issue of the Georgia Gazette, Georgia's first newspaper, published from 1763-1776 in Savannah, will become the 1 millionth page of historic newspapers to be made freely available online through the Georgia Historic Newspapers (GHN):
James Johnston, the first printer in Georgia, published the state's first newspaper issue on April 7, 1863.
Check out the online press kit for a curriculum guide, PowerPoint template, social media posts, graphics, and more to promote the GHN and this event.
Sheila McAlister, director of the DLG, remarks: "Making Georgia's first newspaper freely available online is the perfect way for us to celebrate this important milestone. Historic newspapers reflect the social and cultural values of the time that they were created and are invaluable to scholars and the general public. With the help of our partners, we will continue add more of this sought-after content."
Posted September 25, 2017
September-October GALILEO Newsletter

The fall newsletter includes information on new resources for disaster recovery, gearing up for Teen Read Week (October 8-14), and examples of the Consumer Reports widget on library websites. You will also find information on all the library and education conferences where you can learn more about GALILEO in presentations and in the exhibit booth. Read the newsletter
Posted August 30, 2017
Top 50 GALILEO Searches for July 2017

Posted August 29, 2017
Consumer Reports Widget Now Available!

Finding trustworthy product reviews in Consumer Reports is now easy and intuitive with the new widget that will help patrons search this core journal straight from your library's website. Patrons can either search the last two years of issues or all available issues.
The CR search box FAQ will walk you through downloading the widget code and setting it up to work with your individual library.
Note: You will need to contact GALILEO Support using our Contact Us Form to obtain your library's unique information for inserting into the widget code. The widget will not work without this information.
If you have any questions, please submit a comment using our contact us form.
Posted August 28, 2017
54th Anniversary of Martin Luther King, Jr. "I Have a Dream" Speech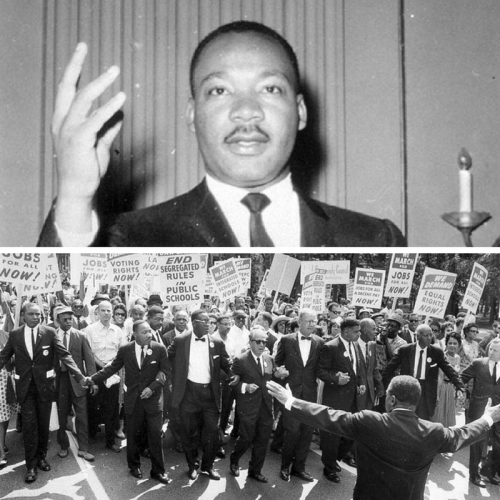 On August 28, 1963, Martin Luther King, Jr. delivered his famous "I Have a Dream" speech in Washington, D.C. On the 54th anniversary of this event, you can read the full text of the "I Have a Dream" speech in MAS Ultra in GALILEO.
Images from the New Georgia Encyclopedia.
Some links may not work off site. Log in to GALILEO first for access