GALILEO Planet News
Posted March 14, 2017
Happy Pi Day from GALILEO!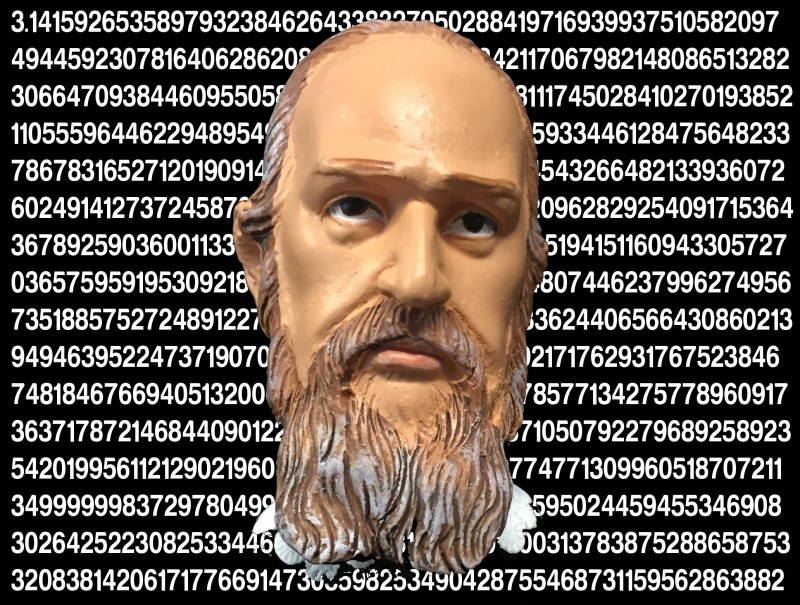 Posted March 2, 2017
March is Women's History Month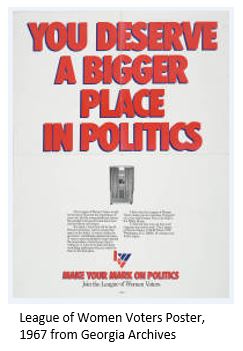 In honor of Women's History Month, here are a few resources in GALILEO to help you find the stories of women throughout history.
Start by looking for a woman in the Discover GALILEO search box. Try finding Susan B. Anthony, Marie Curie, Helen Keller, Sally Ride, Coretta Scott King, Sonia Sotomayor, Jane Goodall, and others. For some major events in women's history, look for women's rights, women suffrage, women work*, feminism, or other topics of interest. Tip: If you are getting a lot of book reviews in the results, use Limit by Type to remove Reviews (click Show More to see all types, click Name, then uncheck Reviews).
For institutions that purchase it, Encyclopædia Britannica offers a spotlight on women, Women's History at a Glance. For speeches, letters, and other primary source documents, search for women in Annals of American History to see a letter from Horace Greeley on women's rights or a declaration of rights for women from Susan B. Anthony.
NoveList Plus and NoveList K-8 Plus offer book recommendations for all ages. Search terms may include "women scientists,"women's power,"women in history," and really, "women" and anything.
Interested in important women in Georgia? Take a look at the results list in the New Georgia Encyclopedia. You can read about interesting women like Mary Musgrove, Hazel Raines, Rosalyn Carter, Alice Walker, and many more fascinating women. The Digital Library of Georgia offers many historical images and documents related to women, and it also includes two collections focused on women's history, For Our Mutual Benefit: The Athens Woman's Club and Social Reform, 1899-1920 and Georgia Women's Movement Oral History Project Collection.
Some links may not work off site. Log in to GALILEO first for access.
Posted February 27, 2017
2017 Edition of Statistical Abstract of the United States Available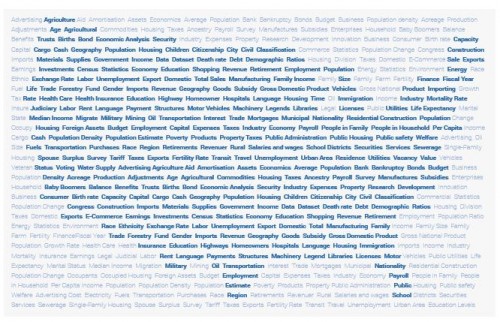 The ProQuest Statistical Abstract of the United States is the authoritative and comprehensive summary of statistics on the social, political, and economic conditions of the United States and is available to all GALILEO users. The online edition includes over 1400 individually indexed tables that are searchable, browsable, and downloadable into Excel.
Sample reference questions that can be answered with Statistical Abstract of the United States:
- In the future will more men or women live to be 100?
- What state awards the largest number of science and engineering degrees?
- What states generate and receive the most hazardous waste?
- Who goes to the vet more often - cat owners or dog owners?
- Is the homeless population increasing or decreasing?
Resources to help users and library staff
- Quick Start LibGuide with promotional materials, recorded webinars, and useful guides to using the database
- GALILEO webinars on Statistical Abstract of the U.S. scheduled for tomorrow, February 28.

Express Link for Statistical Abstract of the United States:
http://www.galileo.usg.edu/express?link=zusa
Posted February 24, 2017
Top 50 GALILEO Searches Last Month - 02/24/2017

Posted February 20, 2017
Tech Tip: Authenticate Using Geographic Location

If you need to log into GALILEO but don't know your password, you may be able to sign in just by using your geographic location. If you see an "Automatically log in" link, as in the screen capture above, this feature is available to you. Once the link is clicked, it will automatically log you in as the public library system referenced in the link.
This feature is available when the Internet Service Provider the user is accessing has registered its IPs in Georgia. Your auto-authentication link may reference a different library system than where you're a patron. If you normally log into GALILEO for your K-12 school or academic intuition, you will not have access resources specific to these user communities, but will have access to GPLS specific resources such as Mango Languages. Also, if you have created a My EBSCO Account while logged into your K-12 school or academic institution, those credentials will not work when logged in as your public library. You will need to create another account.
Learn more about this feature by reading our FAQ.