GALILEO Planet News
Posted July 24, 2015
SIRS Discoverer Gets a Makeover

Just in time for the new school year, ProQuest has redesigned the SIRS Discoverer interface.
New design features:
Easy access to most-used content and features
Logical subject tree hierarchy
Age-appropriate search and filter capabilities
Streamlined result and article pages to help young learners connect with and comprehend content
Support for differentiated instruction
Lexile scores
Grade-level reading
Article read-aloud
Language translation
Automatically generated citations
Critical thinking skills tutor
Full video training
PowerPoint overview
Lexiles and SIRS

SIRS Discoverer is available through GALILEO to K-12 schools.
Posted July 13, 2015
Read Consumer Reports in GALILEO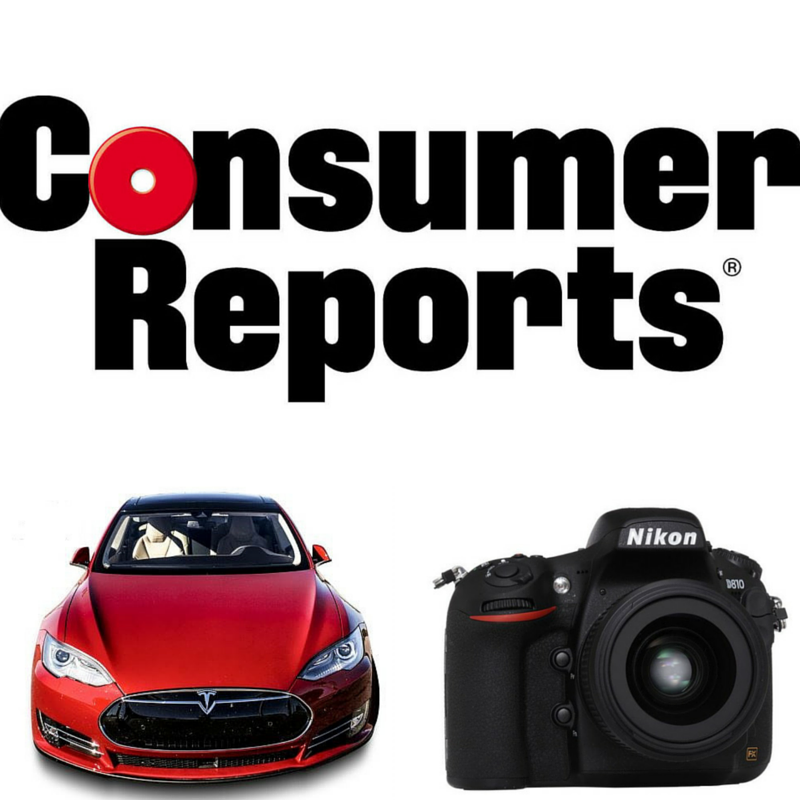 Consumer Reports has long been a trusted source for consumer information on electronics, appliances, cars, and other products and services. The online version, available in full-text to Georgia citizens and students, includes the same ranking and comparison data featured in the print version. In GALILEO, users can

Access the current and past issues

Search within all issues for a specific product or service

Set up a journal alert to be notified when a new issue is available
To access Consumer Reports:
Go to the Magazines A-Z tab in GALILEO
Search for Consumer Reports
Choose the Consumer Reports (Full Text) option in the magazine list in Find It @ GALILEO
Choose EBSCOhost MasterFILE Elite from the database list
Click on an issue to the right to access the magazine
To search across multiple issues for a particular product, click "Search within this publication" [Note: Type the word "and" along with your topic in the search box (e.g., "and digital cameras")]
Click "Share" to set up an alert
If the links don't take you straight there, try these login options:
1) Log in via your PINES account, or
2) Try this! (geolocation), or
3) Contact your public library.
All images are from Consumer Reports.
Posted June 29, 2015
This Day in Georgia History: June 29, 1993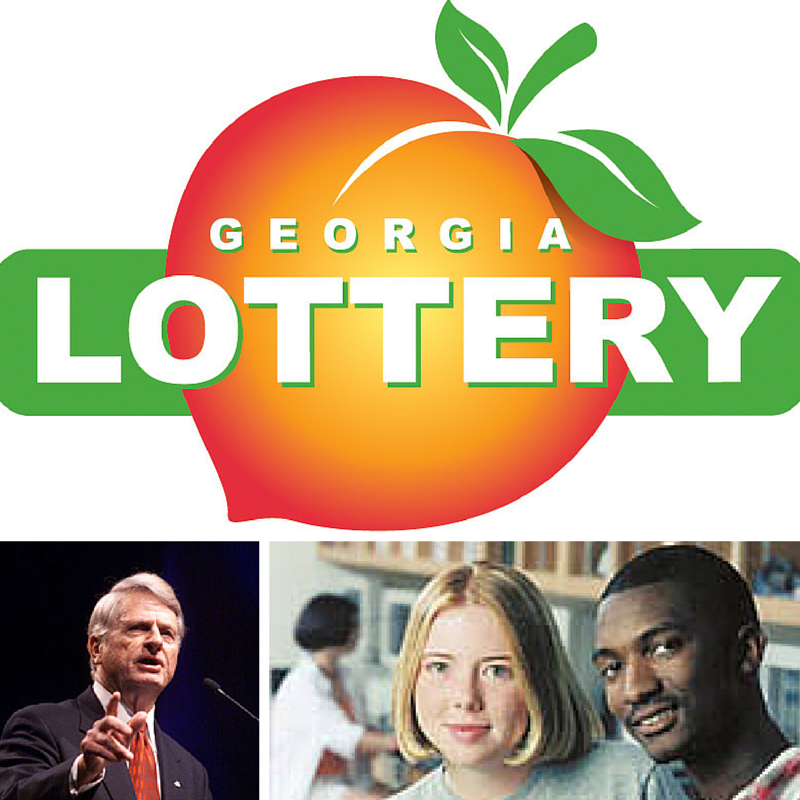 On this day in 1993, the Georgia Lottery began. In the early 90s, Governor Zell Miller campaigned for a state lottery which would fund education. In 1991, Georgia's constitution was amended to designate lottery funds could only be used for education. After being ratified by voters in 1992, most of the lottery funds went to fund the HOPE scholarship. The HOPE scholarship provided tuition assistance to college students who graduated high school with a "B" average.
In the same time frame, a group of librarians in the University System of Georgia were working on a proposal for one statewide library to serve the entire population of Georgia. The ideas in this proposal were focused into what became GALILEO. Governor Zell Miller's dedicating lottery money to education also allowed GALILEO to become a beneficiary of lottery funds. GALILEO officially launched September 21, 1995.
Today, the Georgia Lottery has provided Georgia students with more than $12 billion dollars since the first lottery ticket was purchased by Governor Zell Miller.
Images of Governor Zell Miller and students are from the New Georgia Encyclopedia.
Posted June 23, 2015
Savannah Historic Newspapers Archive now includes more titles
The Savannah Historic Newspapers Archive now includes seventeen newspaper titles published in Savannah from 1809 to 1880. This resource is available at http://www.galileo.usg.edu/express?link=savn or through the GALILEO website.
This archive is one of several historical newspaper collections in the Digital Library of Georgia. See a full list here:
http://dlg.galileo.usg.edu/MediaTypes/Newspapers.html
An announcement from the Digital Library of Georgia describing the resource is available below.
=====
The Digital Library of Georgia is pleased to announce the expansion of the Savannah Historic Newspapers Archive.
http://dlg.galileo.usg.edu/savnewspapers
The Savannah Historic Newspapers Archive provides online access to seventeen newspaper titles published in Savannah from 1809 to 1880. Consisting of over 103,000 newspaper pages, the archive provides historical images that are both full-text searchable and can be browsed by date. Additionally, the site is compatible with all current browsers without the use of plug-ins or software downloads.
The archive now includes the following Savannah newspaper titles: Daily Morning News (1850-1864), Daily News and Herald (1866-1868), and Savannah Daily Herald (1865-1866), in addition to the titles previously included in the archive: Daily Georgian (1835-1847), Daily Republican (1839-1840), Daily Savannah Republican (1829-1839), Georgian (1819-1823, 1829-1835), Republican and Savannah Evening Ledger (1809-1816), Savannah Daily Georgian (1853-1856), Savannah Daily Morning News (1868), Savannah Daily Republican (1818-1824, 1840-1852, 1855-1858, 1866-1867), Savannah Georgian (1825-1829, 1847-1849), Savannah Georgian and Journal (1856), Savannah Morning News (1868-1880), Savannah National Republican (1865), Savannah Republican (1816-1818, 1824-1828, 1853-1855, 1858-1865), and Weekly Georgian (1839-1841).
The Savannah Historic Newspapers Archive is a project of the Digital Library of Georgia, as part of the Georgia HomePLACE initiative. The Digital Library of Georgia is a project of Georgia's Virtual Library GALILEO and is based at the University of Georgia. Georgia HomePLACE is supported with federal LSTA funds administered by the Institute of Museum and Library Services through the Georgia Public Library Service, a unit of the Board of Regents of the University System of Georgia. Other newspaper archives available through the Digital Library of Georgia include the Atlanta Historic Newspapers Archive (1847-1922), the Macon Telegraph Archive (1826-1908), the Athens Historic Newspapers Archive (1827-1928), the South Georgia Historic Newspapers Archive (1845-1922), the Columbus Enquirer Archive (1828-1890), the North Georgia Historic Newspapers Archive (1850-1922), the Milledgeville Historic Newspapers Archive (1808-1920), the Southern Israelite Archive (1929-1986), the Red and Black Archive (1893-2006), and the Mercer Cluster Archive (1920-1970). These archives can be accessed at http://dlg.galileo.usg.edu/MediaTypes/Newspapers.html
=====
If you have any questions or need more information, please use the GALILEO Contact Us feature or contact the ITS Helpdesk at helpdesk@usg.edu or 1-888-875-3697.
Posted June 18, 2015
Happy Birthday, George Heery!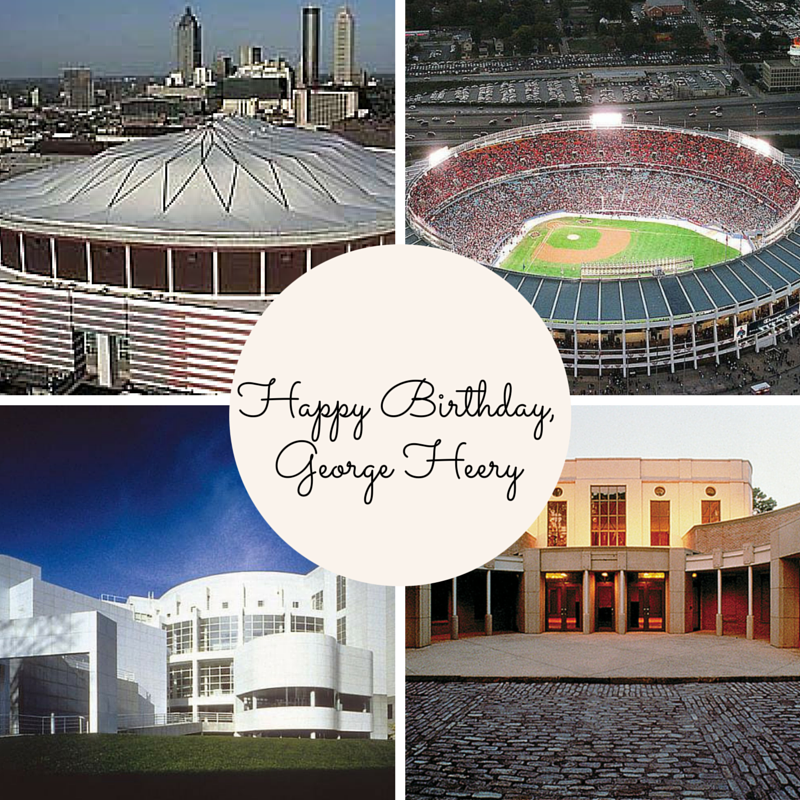 On this day in 1927, one of the pioneers of modern architecture in post-war Georgia, George Heery, was born in Athens, Georgia. If you have ever been to downtown Atlanta, you no doubt have seen Heery's work. Heery would design, build and collaborate on some of Atlanta's most notable buildings: Atlanta-Fulton County Stadium, the Georgia Dome, the Georgia Aquarium, the Five Points MARTA station, Atlanta History Museum at the Atlanta History Center and the Coca-Cola U.S.A. Building.
Find more interesting facts about Georgia by visiting the New Georgia Encyclopedia.

Some links may not work off site. Log in to GALILEO first for access.