GALILEO Planet News
Posted August 25, 2015
ProQuest ebrary Academic Complete eBook Collection Now Available

We are pleased to let you know that, in addition to the already-released FY16 database changes, the ProQuest ebrary Academic Complete eBook Collection is now available for all GALILEO institutions. This additional ProQuest resource was purchased with some USG year end funds, along with consultation by the The Regents Academic Committee on Libraries (RACL) Committee Chair and Vice Chair.
The RACL eBooks subcommittee will be assessing this collection as part of their ongoing efforts to recommend strategies for USG ebook collections. Libraries may be contacted for feedback. We will want to know the value such a collection might have for each of our user communities.
ebrary Academic Complete is a growing, multidisciplinary collection of over 125,000 scholarly e-books and can be accessed with the following URL: http://www.galileo.usg.edu/express?link=ebpr
If you have any questions or need more information, please use the GALILEO Contact Us form.
Posted August 24, 2015
Savannah State University now included in the Georgia Knowledge Repository (GKR)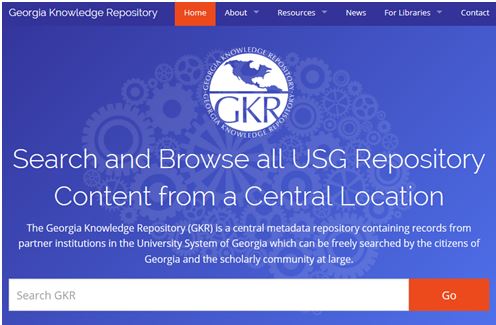 We are pleased to announce that the records from Tiger Scholar Commons, the Savannah State University Institutional Repository, are now included in the Georgia Knowledge Repository.
Also, the Georgia Knowledge Repository records can be added to any institution's Discover GALILEO search results to give academic users access to more scholarly research from our state. If your institution is interested in adding this to your discovery search, please use the GALILEO Contact Us form to put in a request.
If you have any questions or need more information, please use the GALILEO Contact Us feature or contact the ITS Helpdesk at helpdesk@usg.edu or 1-888-875-3697.
Posted August 20, 2015
Enhancements to the ProQuest interface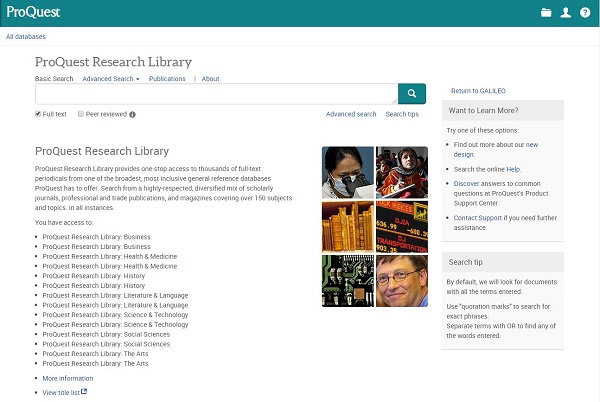 Starting today, August 20th, 2015, you will see that ProQuest has made some enhancements to the ProQuest interface. The enhancements were driven by extensive user and librarian feedback, including direct engagement, testing, and in-depth analysis of usage patterns and behavior and include the following:
Simplified layout
Improve document viewing for a better reading experience
Make search results easier to navigate
Better landing experience for mobile users
More information from ProQuest can be found here.
Video Tutorials are also available from ProQuest for the new interface.
For any questions you might have, please view ProQuest's FAQ or contact GALILEO.
Posted August 13, 2015
EBSCO Adds Associated Press Videos

You may have noticed something new included in your search results recently. EBSCO has added video content from Associated Press to Discovery, Explora, and EBSCOhost for all institutions. Content includes approximately 60,000 videos from 1930 to present. Users can find videos about current and historical events; famous people including political leaders, celebrities and athletes; as well as videos related to art, music, literature, science and technology. When a search is executed, transcripts from all videos are also searched. If one or more videos contains your search term, a carousel of related videos will show as the third item in your results list.
Tip: From the carousel, click "View All" to see at what point in the video your search term is mentioned. Clicking on a time will then jump to that location in the video.
If you have any questions or need more information, please use the GALILEO Contact Us form.
Posted August 10, 2015
Smithsonian Institution Founded August 10, 1846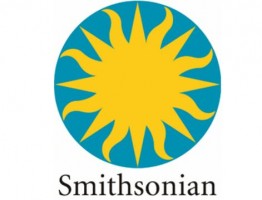 Celebrate by reading Smithsonian in GALILEO!
The Smithsonian Institution was founded on this date in 1846 when the United States Congress passed the legislation for an establishment dedicated to the "increase and diffusion of knowledge." It is named for British scientist James Smithson, who willed his fortune to the United States to establish the institution, even though he had never visited America. Today, the Smithsonian is the world's largest museum and research complex, made up of 19 museums and galleries, the National Zoological Park, and nine research centers. Its collections boast nearly 138 million items.
GALILEO users have access to Smithsonian, the monthly magazine of the Smithsonian Institution, from 1990 to the present. In GALILEO, users can

Access the current and past issues

Search within all issues for a specific topic

Set up a journal alert to be notified when a new issue is available
To access Smithsonian:
Go to the Magazines A-Z tab in GALILEO
Search for smithsonian
Choose the Smithsonian option in the magazine list in Find It @ GALILEO
Choose EBSCOhost Academic Search Complete from the database list
Click on an issue to the right to access the magazine
To search across multiple issues for a particular product, click "Search within this publication" [Note: Type the word "and" along with your topic in the search box (e.g., "and animals")]
Click "Share" to set up an alert
Login options:
1) Log in via your PINES account, or
2) Try this! (geolocation), or
3) Contact your public library or your institution's library.