GALILEO Planet News
Posted July 30, 2014
PINES catalog can now be added to Discover GALILEO
We are excited to announce that the PINES catalog can now be added to your Discover GALILEO search, which means that users accessing GALILEO resources through the search box in GALILEO can also see items from PINES.
Search the following to see example search results with PINES included.
If you are interested in adding the PINES catalog to your Discover GALILEO search, please email Courtney McGough.
Also, if you are a non-PINES library interested in adding your catalog in the Discover GALILEO search, please email Courtney McGough.
If you have any questions or need more information, please use GALILEO's Contact Us feature or contact the ITS Help Desk at helpdesk@usg.edu
Posted July 21, 2014
What's "Plus" in NoveList Plus?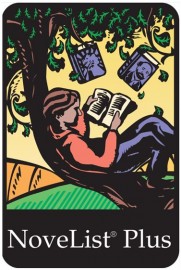 GALILEO users now have access to NoveList Plus and NoveList K-8 Plus, but what has been added? NoveList has been the premier readers advisory tool for fiction with tools to help users and librarians match fiction titles and authors to readers' interests and to help educators integrate fiction into the curriculum. Now users will find additional tools and content covering nonfiction titles and audiobooks. The nonfiction included in NoveList Plus is meant to appeal to readers reading for pleasure and includes biographies, narrative nonfiction, real-life adventure, true crime, and other creative nonfiction; not included are text books and how-to books.
New features in NoveList Plus and NoveList Plus K-8
- Recommended reading lists on such topics as Adventure Travel, Growing Up Around the World, Animals in Our Lives, Historical Scandals, Scientific Discoveries, Women in Sports, and more
- Dewey Number Browse to find recommended titles by Dewey number
- Advanced Search features for audio and nonfiction search refinement

Other features still available
- Author, title, and series read-alikes
- Lexile level assignments
- Robust awards and notable books lists
- Book discussion guides
- Picture book extenders
- Common Core resources

Webinars have been scheduled to introduce the new features and to provide tips on optimizing the tools and search capabilities. One of the three webinars is targeted to teachers and media specialists in schools and includes information on meeting Common Core standards with NoveList K-8 Plus.
NoveList Plus for Readers' Advisory and NoveList Plus K-8
Thursday, August 7 @ 10:00 AM
Register
Wednesday, August 20 @ 2:00 PM
Register
This session will look at Book Discussion guides, Genre Outlines, Read-a-Likes, Award Winners, Curriculum Connection booklists, Common Core support and a new feature in NoveList Plus only, Audio Book recommendations. A brief look at the NoveList Support Center will show participants how to find tutorials, archived training sessions, marketing tools and help sheets.

NoveList Plus K-8
Thursday, September 18 at 3:30 PM
Register
With a focus on informative text, NoveList Plus K-8 offers reading lists and exercises that support Common Core Standards. Support materials will be introduced such as quick, one-minute videos to explore "author's purpose" and "unit of study" while offering discussion questions to support the text. This workshop will also present tools for librarians and teachers, explore finding series titles in reading order, and searching by Lexile level.

*after you register you will receive an immediate confirmation from messenger@webex.com with instructions on how to join the meeting. You will also have the ability to add this meeting to your Outlook calendar.
GALILEO News Feed
Subscribe to GALILEO News
Subscribe to GALILEO System Status Announcements
Subscribe to GALILEO listserv
Contact GALILEO with questions or suggestions.
Posted July 8, 2014
Susan Grigsby Named EdTechKaraoke 2014 Voice of the Year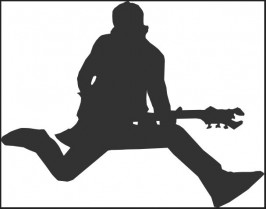 Susan Grigsby, a GALILEO advocate and media specialist at Elkins Pointe Middle School in Roswell, is the EdTech Karaoke 2014 Voice of the Year presented by ISTE, International Society for Technology in Education. Before proving she's a rock star, Susan was named 2011 Georgia Library Media Specialist of the Year and currently serves as the Professional Development Chair of GLMA, the Georgia Library Media Association. Susan presented a poster session at the 2014 ISTE Conference in Atlanta. Check out the YouTube video of Susan representing librarians on stage with as much energy and talent as she represents us at the podium and in library organizations.
Posted July 2, 2014
Password Policy Update
The GALILEO Steering Committee has approved a change to the GALILEO Access Policy that updates the password notification and change schedule.
As of July 1, 2014, the password will change three times a year (in January, May, and August) for all institutions in order to better reflect the semester schedule.
Please see the GALILEO Password Notification and Change Schedules page for dates for your community:
http://about.galileo.usg.edu/policies/galileo_access_policies_and_information_1.1/#schedule
GALILEO staff will review the password change dates annually for the upcoming calendar year and adjust so that change dates will not fall on a weekend.

Communities (e.g., TCSG, AMPALS, GPALS, public libraries, etc.) are welcome to request a different date for the password to change. Requests can be sent through the GALILEO Contact Us form and should come from the GALILEO Steering Committee representative for that community.
If you have any questions or need more information, please use the GALILEO Contact Us feature or contact the ITS Helpdesk at helpdesk@usg.edu.
Posted July 2, 2014
50th Anniversary of The Civil Rights Act of 1964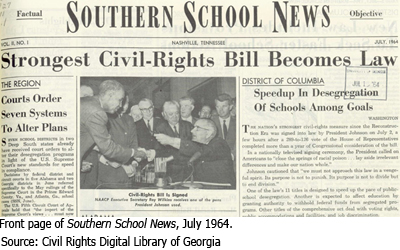 July 2, 2014, marks the 50th anniversary of Civil Rights Act of 1964 becoming law after a 289-to-125 vote by the House of Representatives. The Civil Rights Act of 1964 outlawed discrimination based on race, color, religion, sex, or national origin. It also provided equal voting rights by lifting prior requirements and procedures and prohibited segregation in places of public accommodation involved interstate commerce.
The image to the right was the front page of Volume 11, Issue 1, of the Southern School News published in July 1964. The Digital Library of Georgia recently added the Southern School News Archive to the Civil Rights Digital Library of Georgia; it will soon be included in the Digital Public Library of America. The Southern School News Archive provides online access to the complete run of the newspaper from 1954 until 1965. You can view the entire July 1964 issue here.
You can read the entire South School News Archive announcement on the Digital Library of Georgia Blog.
Some links may not work off site. Log in to GALILEO first for access.