GALILEO Planet News
Posted May 24, 2017
Happy Birthday, Henry Grady!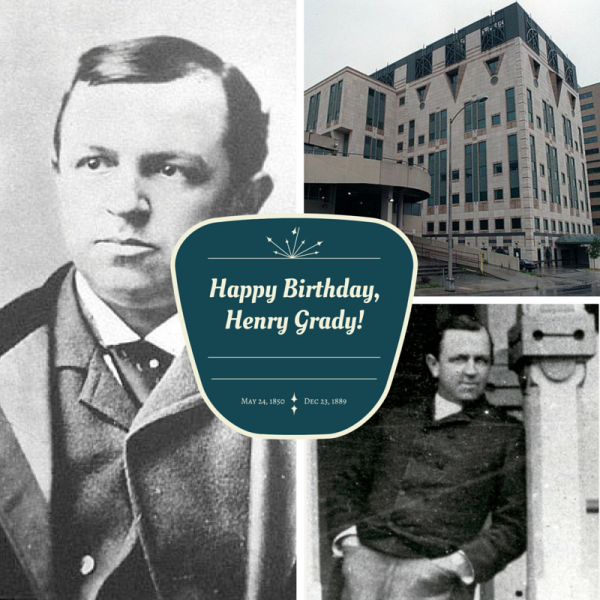 On this day in 1850, Henry W. Grady was born in Athens, Georgia. Grady was the managing editor of the Atlanta Constitution in the 1880s and a proponent of the New South. He published an article titled "The New South" in the Atlanta Daily Herald on March 14, 1874. Grady's New South advocated unity between the South and North and promoted the advancement of industry in Atlanta. Grady's campaigning worked and partnerships with the North increased investment in Atlanta industry. One example is the cotton expositions Atlanta hosted in 1881, 1887, and 1895. These events brought in millions of investment dollars to Atlanta. Grady also lobbied to establish the Georgia Institute of Technology in Atlanta after proclaiming the superiority of Atlanta over other smaller cities in Georgia. As you can imagine, these claims did not make the other cities happy. While Grady's New South was not universally accepted, Grady attempted to attach northern interests to Atlanta until his abrupt death from pneumonia on December 23, 1889.
We are still reminded of Henry Grady in our everyday lives. The Georgia county of Grady was named after him in 1905, as is Grady Memorial Hospital in Atlanta which opened on June 1, 1892.
Read the original article "The New South" in the Atlanta Daily Herald in the Atlanta Historic Newspapers Archive from the Digital Library of Georgia.
Images are from the New Georgia Encyclopedia.
Posted May 15, 2017
Top 50 GALILEO Searches for April 2017

Posted April 25, 2017
Top 50 GALILEO Searches for March 2017

Posted April 20, 2017
April GALILEO Newsletter

Check out the top 50 GALILEO searches and the top 10 e-book views in the April GALILEO newsletter. You will also find info on the new LearningExpress placards displaying in Discover GALILEO searches for technical colleges and public libraries and tips on keeping National Library Week alive all year. Finally, executive director Lucy wants to visit your library! Read the newsletter.
Posted April 17, 2017
Top 10 eBooks for First Quarter of 2017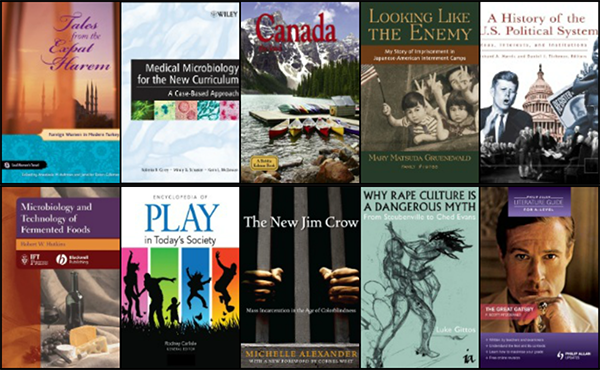 Top 10 eBooks for the first quarter of 2017 (January - March):
Tales from the expat harem: foreign women in modern Turkey by Jennifer Eaton Gökmen; Anastasia M. Ashman
Medical microbiology for the new curriculum : a case-based approach by Roberta B. Carey; Karin L McGowan; Mindy Gail Schuster
Canada: the people by Bobbie Kalman
Mary Matsuda Gruenewald by Mary Matsuda Gruenewald
A History of the U.S. Political System : Ideas, Interests, and Institutions by Daniel J. Tichenor; Richard A Harris
Microbiology and technology of fermented foods by Robert W. Hutkins
Encyclopedia of play in today's society by Rodney P. Carlisle
The new Jim Crow by Michelle Alexander
Why Rape Culture Is a Dangerous Myth by Luke Gittos
The Great Gatsby, F. Scott Fitzgerald by Anne Crow