GALILEO Planet News
Posted January 23, 2015
Text-to-Speech Features in GALILEO Resources
GALILEO users can listen to articles read to them in several GALILEO resources. The text-to-speech, or read-aloud, feature can be very helpful for students struggling with reading or for those who just prefer to listen to the spoken word. The voices sound natural, and in some resources, are available in various accents. Some even provide a download option to make it easy for users to listen at their leisure.





The Discover search and EBSCO databases provide a "Listen" feature and a download option to save articles as mp3 files. The downside to this feature is that it's only available for HTML articles, and many articles are only available as PDFs. The Listen/Download feature appears just above the HTML text of the article. There are also options to select the accent of the reader (American, British, or Australian), as well as the reading speed. The Discover search and core EBSCO databases are available to all GALILEO users.
For K-12 schools and the higher education institutions that purchase SIRS resources, SIRS Discoverer also features a "Listen" feature and the ability to download an mp3. The ReadSpeaker tool also allows users to select reading speed and options for highlighting text. All of the articles are in HTML, so every article can be read aloud and downloaded.



Britannica Elementary articles appear in an easy-to-use reader. Students will find clicking the "play" button intuitive. Britannica Middle and Britannica High have speaker icons at the top of articles to turn on the read-aloud feature. Britannica is subscribed via GALILEO by K-12 schools.
To try out any of these features, go to the database and run a search. Select an article to see the text-to-speech features.
Posted January 19, 2015
Happy Martin Luther King, Jr., Day!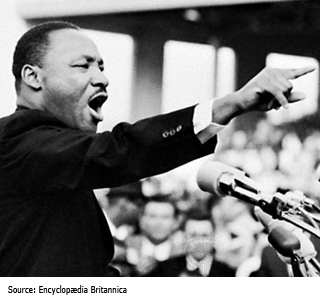 Celebrate Martin Luther King, Jr., Day by exploring some of the resources available through GALILEO. Just search GALILEO for Martin Luther King, Jr. to see articles, images, videos, and more, including items from the Civil Rights Digital Library (CRDL). Below is a list of some of the collections available through the CRDL:
Also, be sure to check out the full text of the "I Have a Dream" speech.
Some links may not work off site. Log in to GALILEO first for access.
Posted January 15, 2015
How is Legislation Made in Georgia?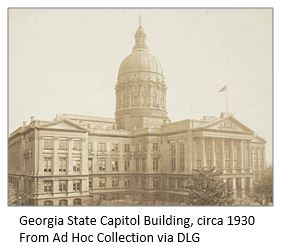 The Georgia General Assembly in session, meaning it's time to turn to GALILEO for resources to illustrate the process of bills going through the Georgia House of Representatives or the Georgia State Senate to become law.
How a Bill is Passed in the Georgia Legislature is an infographic from the Carl Vinson Institute available in GeorgiaInfo. This PDF is perfect for online viewing or making hard copies for the classroom.
Legislative Process: Overview from the New Georgia Encyclopedia includes more detailed information. Click on "Topics" at the top, then Government and Politics for more entries on Georgia government, political figures, and history.
See also the Georgia General Assembly's outline on tracking a bill through the General Assembly.
For more resources, see the Georgia Laws and Legislation section in
GALILEO Scholar
or
GALILEO Library
or the
State Government section in GALILEO High School
.
Posted January 12, 2015
GALILEO Resources for Participating in the DuPont Challenge Science Writing Competition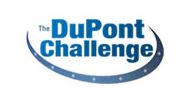 The DuPont Challenge is the acclaimed essay contest that recognizes excellence in science writing. Since Georgia schools integrate writing into the science curriculum, the DuPont Challenge offers a fun opportunity to motivate students and to help teachers promote STEM and writing. Georgia students fortunately have access to reliable, authoritative content in GALILEO to help ground science writing in evidence from texts. Britannica, SIRS Discoverer, and the Discovery search are excellent resources for student research. Britannica is one of the partner companies in the DuPont Challenge for the fourth year in a row.
Who's Eligible?
Middle- and high-school students in the United States, Canada, and the U.S. Territories are invited to submit essays on a range of science topics. The competition is open now, and the deadline for submissions is January 31, 2015.
In addition, this year, students in grades K-5 can also participate in creative, inquiry-based explorations with the help and guidance of their teachers. The deadline for the new Elementary Division is March 1, 2015.
The DuPont Challenge winners will be honored at a gala celebration in Orlando, FL., in the spring. The expenses-paid awards trip includes a stay at the Walt Disney World® Resort and a tour of NASA's Kennedy Space Center.
How Do We Enter?
The competition is open now. Visit the DuPont Challenge website for details, tips, and information on entering.
Posted January 7, 2015
American Doctoral Dissertations, 1933-1955 is now available
American Doctoral Dissertations, 1933-1955, an open access resource from EBSCO, is now available. It provides electronic access to citations from the print index, Doctoral Dissertations Accepted by American Universities.
Express Link: http://www.galileo.usg.edu/express?link=zbdd
Also, if you would like citations from this resource added to your institution's discovery search, please use the GALILEO Contact Us form to make this request.
If you have any questions or need more information, please use the GALILEO Contact Us feature or contact the ITS Helpdesk at helpdesk@usg.edu or 1-888-875-3697.