GALILEO Planet News
Posted November 21, 2014
Tips for Book Discussions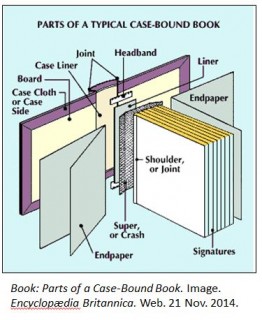 A book discussion is "a collaborative process whereby participants contribute individual ideas to a communal appreciation that reflects the thoughts of everyone involved. We capitalize on skills and perspectives different from our own in order to see things in the text and pictures we cannot immediately see ourselves."*
This quote comes from the first article in a Discover GALILEO search today for < tips book discussion >. The results range from book discussions with youth and teens to group psychotherapy to tips for moderators, evidence that the Discover search is a good starting place for information on starting or revitalizing a book discussion group for multiple audiences.
Another great tool in GALILEO is the "Book Discussion Guides" lists in both Novelist Plus and Novelist K-8 Plus. Find this feature under the "List and Articles" tab at the top of the page. The list of book guides covers a wide range of interests and genres for youth and adults. Each guide includes author information, a synopsis, questions, and recommendations for further reading. Each question has a thoughtful "answer" that can help moderators and group members prepare for the discussion and can act as a discussion springboard.
Bonus Reading: Time-Management Tips for Book-Group Discussion Leaders
*Barthelmess, Thom. "Thom's Rules Of Order: Ten Tips For Good Book Discussion." Horn Book Magazine 90.6 (2014): 28-32. Literary Reference Center. Web. 21 Nov. 2014.
Posted November 13, 2014
New Georgia Knowledge Repository Now Available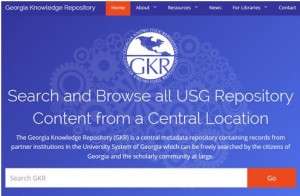 A new GKR Metasite that utilizes EBSCO Discovery Service as a search platform has been developed by GALILEO staff, working with the staff at Georgia Tech and the Georgia Knowledge Repository (GKR) Coordinating Committee.
We are pleased to announce that the new Georgia Knowledge Repository Metasite is now available. Here is the Express Link: http://www.galileo.usg.edu/express?link=gakr
In addition, the Georgia Knowledge Repository records can now be added to any institution's Discover GALILEO search results to give academic users access to more scholarly research from our state. If your institution is interested in adding this to your discovery search, please use the GALILEO Contact Us form to put in a request.
Posted October 28, 2014
Computer Science Index has been discontinued
EBSCO has let us know that they have discontinued Computer Science Index due to low usage.
Computer Science Index will be removed from GALILEO menus tomorrow. Please note that any link to this resource will no longer work.
Please check Computer Source, Information Science and Technology Abstracts, and Business Source Complete for comparable content.
If you have any questions or need more information, please use the GALILEO Contact Us feature or contact the ITS Helpdesk at helpdesk@usg.edu.
Posted October 20, 2014
Open Access Week 2014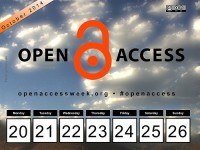 Open Access Week, organized by The Scholarly Publishing and Academic Resources Coalition (SPARC), is an opportunity for the academic and research community to continue to learn about the potential benefits of Open Access, to share what they have learned with colleagues, and to help inspire wider participation in helping to make Open Access a new norm in scholarship and research.
Celebrate Open Access Week by visiting the Georgia Knowledge Repository (GKR), which offers scholarly resources from institutions in the University System of Georgia. Part of its mission is to advance the state of scholarly communication in the United States by exploring open access for university press content.
Subscription databases also provide articles on open access publishing. Search GALILEO resources by going to Discover GALILEO and search for "open access" or "open access publishing."
Posted October 3, 2014
New GALILEO Statistics Reporting Tool
We are happy to announce the release of the New GALILEO Statistics Reporting Tool found on the GALILEO Usage Statistics Reporting Tool page.
Fast response time
Report, Graphical and CSV output
Bookmarkable Reports
Date controlled Institution/Database list
Simplified Interface
A major change that we have made along with the new Reporting Tool is the way we are reporting EBSCO Discovery Service (EDS) Search data. With FY15 data we started reporting EDS Searches separately, so there will no longer be an exponential inflation in Search data for EBSCO databases. Search data for EDS will be broken out separately and listed in the GALILEO Usage Statistics Reporting Tool as a separate database (EBSCO Discovery Service) with the option to view the data by GALILEO user interface (Scholar, High School, Kid's Page etc…).page.
Starting with FY15 data, a new stats type (Database Session) will be available for the following vendors in the new GALILEO Usage Statistics Reporting Tool: EBSCO (ehost databases and EBSCO Discovery Service [EDS]), LexisNexis and SIRS. This stats type counts the number of user visits to a database interface.page.
Also, please consider signing up for the new Statistics Listserv, which will mostly be used to announce the monthly loading of vendor data into the GALILEO Reporting Tool and the occasional message concerning statistics. Please Contact Us to have your name added.