News and Announcements | General
New Beginnings for Georgia's Virtual Library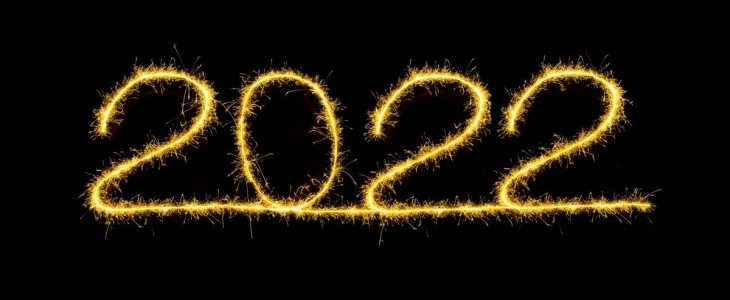 "Every new beginning comes from some other beginning's end." ― Lucius Annaeus Seneca
This has once again been a year of endings and new beginnings. Many of us have experienced the loss of a loved one, friend, or co-worker. Others have seen their careers, hobbies, or responsibilities move in unexpected directions. Libraries continue to evolve in new and interesting ways—whether that's providing curbside pickup, or doing away with late fees, or offering controlled digital lending of their collections.
Here at GALILEO, we have experienced another hybrid year: working both in office and remotely; celebrating birthdays outdoors; welcoming new babies via Zoom; keeping legacy platforms running while planning for the next big change. In 2021, we said goodbye to the old and welcomed the new.
The first phase of our OpenAthens activations (for higher education) ended, and we began a new phase of bringing up the public libraries. Nearly two dozen public libraries are now live, and we'll complete the rest by midyear.

On Dec. 20, GALILEO Search was transformed into a new, streamlined design that not only provides results in bento format, but also is customized to meet the needs of children, college students, and the general public.

Behind the scenes, the old GLRI (GALILEO Local Resource Integration) tool has been retired and replaced with a new GALILEO Admin Module that gives you unprecedented control over how content—including locally purchased content—is provided to your patrons.

On the GIL (GALILEO Interconnected Libraries) side, we completed a Request for Information that looked at open source library platforms and decided that yes, they are potentially ready to meet our needs. In the new year, we'll kick off a full RFP that will determine what platform we'll be using in the university system moving forward. We've also joined the Project ReShare community and are looking for ways to leverage that platform across GALILEO.

Affordable Learning Georgia passed a milestone this year, saving 700,000 students more than $100 million in textbook costs to date.

We partnered with our friends at the New Georgia Encyclopedia to stand up a newly designed website for that fantastic resource.
We've been living in unprecedented times for a while now. It's difficult to know whether some of the trends we see now are temporary or permanent. But as Abraham Lincoln said, "The best way to predict your future is to create it."
Here at GALILEO we embrace that idea in our tagline: Imagine. Discover. Explore. In 2022, we'll be looking forward to imagining even more new services and features for you all.
– Lucy Harrison, director of GALILEO
(Read the January e-newsletter for more updates from GALILEO.)