GALILEO Planet News
Posted January 12, 2015
GALILEO Resources for Participating in the DuPont Challenge Science Writing Competition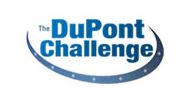 The DuPont Challenge is the acclaimed essay contest that recognizes excellence in science writing. Since Georgia schools integrate writing into the science curriculum, the DuPont Challenge offers a fun opportunity to motivate students and to help teachers promote STEM and writing. Georgia students fortunately have access to reliable, authoritative content in GALILEO to help ground science writing in evidence from texts. Britannica, SIRS Discoverer, and the Discovery search are excellent resources for student research. Britannica is one of the partner companies in the DuPont Challenge for the fourth year in a row.
Who's Eligible?
Middle- and high-school students in the United States, Canada, and the U.S. Territories are invited to submit essays on a range of science topics. The competition is open now, and the deadline for submissions is January 31, 2015.
In addition, this year, students in grades K-5 can also participate in creative, inquiry-based explorations with the help and guidance of their teachers. The deadline for the new Elementary Division is March 1, 2015.
The DuPont Challenge winners will be honored at a gala celebration in Orlando, FL., in the spring. The expenses-paid awards trip includes a stay at the Walt Disney World® Resort and a tour of NASA's Kennedy Space Center.
How Do We Enter?
The competition is open now. Visit the DuPont Challenge website for details, tips, and information on entering.
Posted January 7, 2015
American Doctoral Dissertations, 1933-1955 is now available
American Doctoral Dissertations, 1933-1955, an open access resource from EBSCO, is now available. It provides electronic access to citations from the print index, Doctoral Dissertations Accepted by American Universities.
Express Link: http://www.galileo.usg.edu/express?link=zbdd
Also, if you would like citations from this resource added to your institution's discovery search, please use the GALILEO Contact Us form to make this request.
If you have any questions or need more information, please use the GALILEO Contact Us feature or contact the ITS Helpdesk at helpdesk@usg.edu or 1-888-875-3697.
Posted January 6, 2015
Fuente Académica Premier now available; Economía y Negocios & Fuente Académica no longer availabl
EBSCO is discontinuing Economía y Negocios. To replace the Spanish language content, EBSCO is upgrading the GALILEO subscription for Fuente Académica to Fuente Académica Premier.
Economía y Negocios and Fuente Académica have been removed from your GALILEO menus.
Fuente Académica Premier is now available to all GALILEO institutions.
Express Link: http://www.galileo.usg.edu/express?link=zbfp
Please note that Express Links on your library site or in your subject guides will need to be updated.
If you have any questions or need more information, please use the GALILEO Contact Us feature or contact the ITS Helpdesk at helpdesk@usg.edu.
Posted December 29, 2014
This Day in Georgia History: December 29, 1835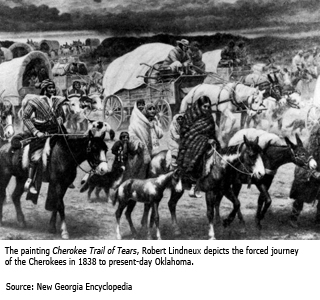 On this day in 1835, the Treaty of New Echota was signed. The treaty ceded Cherokee land to the U.S. in exchange for five million dollars. The treaty was negotiated by Cherokee leader, Major Ridge, who only spoke for a small fraction of the Cherokee nation. The rejection of the treaty by the Cherokee Nation would lead to the forced removal of the Cherokee Nation from Georgia.
Read a letter from John Ross, principal Chief of the Cherokee Nation, denouncing the Treat of New Echota in the Digital Library of Georgia






Posted December 23, 2014
Even More New Content Available in LearningExpress Library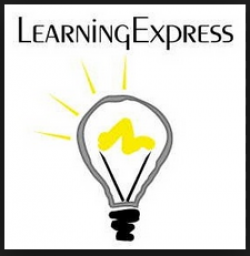 Here's a tip for making the most of the down time you have through the holidays or for starting your list of New Year's resolutions: LearningExpress Library provides over 1,000 online practice tests and interactive skill-building tutorials, and more than 200 eBook titles to help users build their careers and improve their skills. Take a look at the new content now available.
New Resources

New practice tests added include Real Estate exams, Praxis® Core exams, and Advanced Placement (AP) Chemistry and U.S. History exams. In addition, there are tutorials in Spanish for each of the 2014 GED® subject tests.
Downloadable eBooks continue to grow, with new titles and/or editions for the GED® test, Praxis® Core, and Praxis II® exams.
New computer tutorials include Outlook 2013 courses for basic, intermediate, and advanced levels, and an Outlook 2013: What's New tutorial. This completes the collection of Microsoft Office 2013 products.

LearningExpress Library provides a large collection of test preparation tools, skill-building materials, and career resources for K-12 students through adult learners. It includes
Job and Career Accelerator
for resume building, exploring careers, developing interview skills, and managing a job search. These resources are available to all Georgia citizens through their public libraries.
If the links above don't take you straight to the resources, try these login options:
1) Log in via your PINES account, then click on the link to GALILEO, or
2) Try this! GALILEO may recognize a public library nearby through geolocation, or
3) Contact your public library for your GALILEO password.
LearningExpress Library Express LInk: http://www.galileo.usg.edu/express?link=zxle
GALILEO News Feed
Subscribe to GALILEO News
Subscribe to GALILEO System Status Announcements
Subscribe to GALILEO listserv
Contact GALILEO with questions or suggestions.