GALILEO Planet News
Posted June 2, 2016
How ERIC Selects New Sources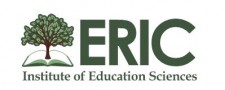 ERIC builds a strong education research collection by continuously seeking out new sources of rigorous content and adding them to the collection. But how does ERIC select publications for the online libary?
A new video provides the answer to how ERIC selects new sources, including education-focused journals, grey literature reports, and conference papers. The video was developed to help answer one of the most frequently asked questions by ERIC users and to help publishers and organizations producing materials in the field of education understand what ERIC considers when evaluating potential new sources. Watch this video if you want to learn about the types of resources ERIC will and will not index, the source selection process, and how to recommend a new resource.
Twice a year, in the spring and fall, ERIC reviews journals and producers of conference papers, reports, and books as potential candidates for inclusion in ERIC, using a revised selection policy as a guide when evaluating recommended content. The revised policy was released in January 2016 to clarify the types of materials ERIC is seeking for the collection. ERIC considers resources that are education research focused and include citations, orginal analyses of data, and well-formed arguments. ERIC also considers collection priorities, such as peer- reviewed and full-text materials. ERIC invites users to send recommendations for journals and known sources of conference papers or reports.
In addition to a link to the ERIC website, GALILEO users will find ERIC at EBSCOhost in their database listings. How do you decide which to use? The answer is both. ERIC at EBSCOhost offers the advantage of linked journal content, so many of the journal articles not available at eric.ed.gov will be available because of publisher agreements at EBSCO. The eric.ed.gov website has been adding more journal content as they have been able to strike some publisher agreements.
Subscribe to ERIC Newsflash
Posted May 9, 2016
Graduates, Take GALILEO with You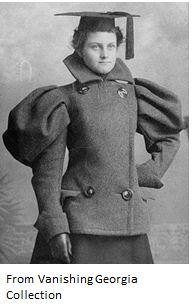 Congratulations to all 2016 graduates of Georgia's schools and colleges!
You may be leaving your school behind, but you can still access GALILEO through your Georgia public library. Just contact your local public library for the GALILEO password or information on accessing your public library's online resources.
Public libraries in Georgia offer a premier set of job and career resources. Chief among these is LearningExpress Library, which offers practice tests, tutorials, and eBooks related to job search and workplace skills improvement, career certification and licensing exam preparation, college entrance and graduate school admissions exam preparation, GED exam preparation, and more.
Job and Career Accelerator helps you create professional and effective resumes and cover letters, master interviewing techniques, improve your work skills, and prepare for occupation-related exams. It will also help you explore occupations and find your occupation match and generate ideas about possible career paths to take.
Some of the databases will be different, but you still have access to reliable, authoritative resources using the GALILEO Discover search featured on the GALILEO website.
Stay Connected! Twitter | Facebook | News Feed
Contact GALILEO with questions or suggestions.
Posted May 4, 2016
LearningExpress Catalog Lists Practice Exams, Tutorials, and Other Content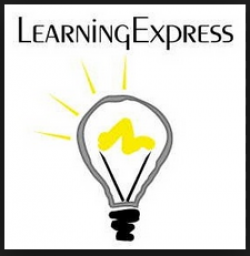 LearningExpress has provided a 96-page PDF that organizes and lists the content available in each LEL module. Sometimes it's easier to look quickly at a print or electronic copy of the contents, especially when you're at the reference desk and someone wants to know if you have any books on taking the ASVAB or other test. LearningExpress Library is purchased through GALILEO by public libraries and technical colleges.
LearningExpress Base Product Catalog
Stay Connected!
Twitter | Facebook | News Feed
Contact GALILEO with questions or suggestions.
Posted April 15, 2016
Top Libraries for Increased GALILEO Usage

There's no better time than National Library Week to showcase the public libraries whose GALILEO usage has increased most in a year's time. In a comparison of logins to GALILEO in 2014 and 2015, Chestatee Regional Library System increased 70%. Another good indicator of usage is the number of links chosen from the GALILEO website, and Chestatee also led this category with a 40% increase. Colby Hunter, Information Specialist, says a number of factors may have contributed to the increase. Library staff include GALILEO in their patron classes, including genealogy and Mango sessions. They also include GALILEO in their promotional items, including email blasts, their newsletter, and bookmarks that they create in-house. Colby said they also include GALILEO promotion in their outreach visits to schools, the Women's Club, and other organizations.
Ohoopee Regional Library is number two with a 27% increase in logins to GALILEO and a 38% increase in links chosen. Director Cameron Asbell gives a lot of the credit to previous director, Martha Powers-Jones. In particular, Martha adopted positive, informative signage to raise awareness of resources and services among their patrons. Cameron also said Martha saw value in GALILEO training for library staff. Like Chestatee, Ohoopee includes GALILEO in their promotional materials. The Vidalia library is partnering with an immigrant program to serve seasonal workers in the area, and Cameron is working on a flyer that includes Mango Languages. the Spanish-language resources in LearningExpress, and other useful resources.
Speaking of Mango, Ohoopee takes advantage of the Mango Market promotional site to create flyers and bookmarks. Mango Market is an online tool where library staff can download and customize flyers, posters, bookmarks, and other materials. Contact GALILEO for your own administrator's login.
LearningExpress Library promotional materials can be found on the EBSCO promotion website.
Congratulations to Chestatee and Ohoopee, but kudos also go to staff in all the libraries who are helping patrons every day to create a resume, learn a language, study for a critical test, write a business plan, ace a research paper, improve a skill, and transform their lives in many other ways.
Posted April 13, 2016
Celebrating Bookmobiles in Georgia
According to the American Library Association, National Bookmobile Day is an annual celebration of the contributions of our nation's bookmobiles and the dedicated professionals who make quality bookmobile outreach possible in their communities.
As fans of bookmobiles and the staff who run them, we wanted to share a few wonderful images of bookmobiles from the Digital Library of Georgia. Enjoy!