GALILEO Planet News
Posted April 13, 2016
Celebrating Bookmobiles in Georgia
According to the American Library Association, National Bookmobile Day is an annual celebration of the contributions of our nation's bookmobiles and the dedicated professionals who make quality bookmobile outreach possible in their communities.
As fans of bookmobiles and the staff who run them, we wanted to share a few wonderful images of bookmobiles from the Digital Library of Georgia. Enjoy!
Posted April 9, 2016
Celebrate National Library Week 2016 with GALILEO

This week, GALILEO joins schools, campuses, and communities in Georgia and nationwide in celebrating the dynamic changes that are happening in today's libraries. April 10-16 is National Library Week, a time to highlight the changing roles of libraries and the people who work in them.
The NLW theme this year is "Libraries Transform," a very appropriate description of what takes place in libraries today, both in buildings and online. Libraries are helping job seekers, language learners, students studying for exams, entrepreneurs writing small business plans, family tree researchers, readers, STEAM educators and students, and scholarly researchers. GALILEO has been helping libraries meet the needs of their users for over 20 years with online resources and services available to all Georgia's citizens and students 24/7. Transformation means that not only do libraries provide traditional spaces and print resources but engage with the user in the virtual library where they have access to more journals and magazines, encyclopedias, media, primary sources, and ebooks than could be housed logistically in one building. Transformation also means that new technologies are developed and adopted to improve the library research experience. GALILEO stays at the forefront to keep libraries continually transforming for the communities we serve.
So put on your party hats for National Library Week 2016. It's time to celebrate!
Posted April 8, 2016
GALILEO Resources for National Poetry Month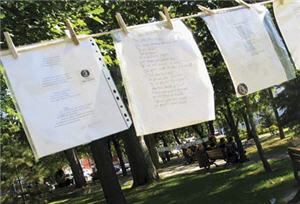 April is National Poetry Month, and if you're looking for resources to create a display, host an event, or find some other way to explore poetry or share poetry with others, GALILEO has a few resources that can help.
From the ancients to recent Pulitzer Prize winners, patrons can find poetry criticism, poet biographies, full-text poems, and more in Literary Reference Center. And if you can't remember what iamb or dactyl means, Literary Reference Center also includes a literary glossary for that.
For a broader search, just type a poet's name, a type of poetry, or the words, poet* or poetry criticism, into the Discover GALILEO search box to find articles and more.
For institutions that purchase it, Encyclopædia Britannica includes a great article about poetry with links to famous poets. If you're interested in poetry in other languages, take a look at the foreign language encyclopedias in Global Reference Center.
Find plenty of interesting Georgia poets in the New Georgia Encyclopedia. Click Topics > Arts & Literature > Literature > Poetry to see Georgia poets and journals.
If you work with children and teens, you can find activities and lesson plans in ERIC. Search for "poetry and activity" and limit by grade level in Advanced Search. Check both ERIC@eric.ed.gov and ERIC@EBSCOhost – each may have different items in full text. Professional Development Collection also includes research articles and practical guidance for the teaching of poetry. Just search for poetry study, poetry slams, or a favorite poetry-related term or type of poetry, such as haiku.
Students of all ages (yes, even the grown-ups!) can write a poem about their own hometown and create a digital story to share their personal narratives in the activities outlined by the Where I'm From in GALILEO lesson plan. See the GALILEO site for the lesson plan, poem template, GPS alignments, guides to resources and tools, and an example video and poster.
Some links may not work off site. Log in to GALILEO first for access.
Image from Encyclopædia Britannica
Posted April 4, 2016
West Georgia Historic Newspapers Archive now now includes more titles

The West Georgia Historic Newspapers Archive now provides access to thirteen newspaper titles published in seven west Georgia cities (Butler, Carrollton, Dallas, Douglasville, Fayetteville, LaGrange, Newnan) from 1843 to 1942. This resource is available at http://www.galileo.usg.edu/express?link=wgnp or through the GALILEO website.
This archive is one of several historical newspaper collections in the Digital Library of Georgia. See a full list here: http://dlg.galileo.usg.edu/MediaTypes/Newspapers.html
An announcement from the Digital Library of Georgia describing the resource is available below.
======
The Digital Library of Georgia is pleased to announce the expansion of the West Georgia Historic Newspapers Archive:
http://wgnewspapers.galileo.usg.edu
The West Georgia Historic Newspapers Archive now provides access to thirteen newspaper titles published in seven west Georgia cities (Butler, Carrollton, Dallas, Douglasville, Fayetteville, LaGrange, Newnan) from 1843 to 1942. Consisting of over 67,000 newspaper pages, the archive provides historical images that are both full-text searchable and can be browsed by date. The site is compatible with all current browsers and the newspaper page images can be viewed without the use of plug-ins or additional software downloads.
The archive now includes the following west Georgia newspaper titles: Fayetteville Advertiser (1845), Fayetteville Chronicle (1886), Fayetteville News (1888-1925), Herald and Advertiser (Newnan) (1887-1909), Newnan Herald (1865-1921), Newnan Herald & Advertiser (1909-1915), Newnan News (1906-1907) and Newnan Weekly News (1905-1906), in addition to the titles previously included in the archive: Butler Herald (1876-1942), Carroll Free Press (Carrollton) (1883-1922), Douglas County Sentinel (Douglasville) (1917-1922), LaGrange Herald (1843-1844), LaGrange Reporter (1857-1914), and Paulding/Dallas New Era (1883-1908).
The West Georgia Historic Newspapers Archive is a project of the Digital Library of Georgia, a part of Georgia's Virtual Library GALILEO and is based at the University of Georgia. Digitization was also made possible through the generosity of the Taylor County Historical-Genealogical Society and the Flint Energies Foundation.
Other newspaper archives available through the Digital Library of Georgia include the Atlanta Historic Newspapers Archive (1847-1922), the Macon Telegraph Archive (1826-1908), the Savannah Historic Newspapers Archive (1809-1880), the Athens Historic Newspapers Archive (1827-1928), the South Georgia Historic Newspapers Archive (1845-1922), the North Georgia Historic Newspapers Archive (1850-1922), the Columbus Enquirer Archive (1828-1890), the Milledgeville Historic Newspapers Archive (1808-1920), the Southern Israelite Archive (1929-1986), the Red and Black Archive (1893-2006), and the Mercer Cluster Archive (1920-1970). These archives can be accessed at http://dlg.galileo.usg.edu/MediaTypes/Newspapers.html
====
If you have any questions or need more information, please use the GALILEO Contact Us feature or contact the ITS Helpdesk at helpdesk@usg.edu or 1-888-875-3697.
Posted March 25, 2016
Tech Tip: Persistent Links to eBooks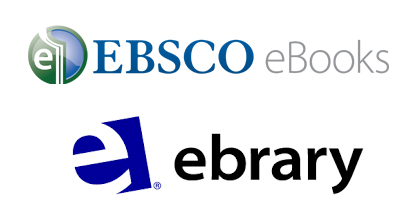 Did you know you can save persistent links to eBooks from EBSCO and ebrary for use in your Libguides or library website? Here is a quick video to show you how: http://screencast.com/t/SRcFDGIY
We have also developed guides to walk you through how to download and view eBooks offline from both EBSCO and ebrary on your mobile device.