News and Announcements
GALILEO Picks FOLIO as New Library Services Platform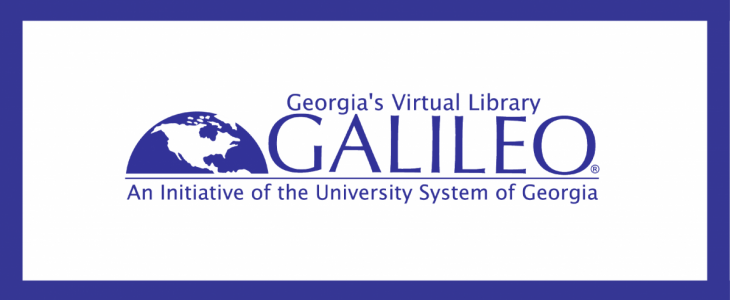 GALILEO has selected FOLIO as its new Library Services Platform, with plans to share FOLIO with 86 libraries from 26 colleges and universities across the University System of Georgia and the Georgia Archives.
GALILEO will utilize EBSCO Information Services for implementation and hosting services via EBSCO FOLIO. GALILEO will begin migrating these new technologies in 2023, with plans to be fully operational by June 2025.
Jeff Steely, dean of libraries at Georgia State University Library, described the decision-making process being influenced by FOLIO's effort to redefine library services and innovate with library futures in mind.
"After a very robust, year-and-a-half process involving many USG library professionals scoring hundreds of technical requirements, we entered negotiations with exciting options. I am pleased that the process led to the selection of an affordable, modern, and constantly improving system."
In addition to FOLIO, GALILEO will implement a consortial borrowing solution that is being developed by Knowledge Integration, a key software developer and a part of Project ReShare. GALILEO has been a member of the ReShare community since 2021.
Lucy Harrison, assistant vice chancellor for academic library services and executive director of GALILEO, said they look forward to collaborating with like-minded institutions such as MOBIUS and the Library of Congress while working toward a common goal.
"As a library consortium, we understand the power of knowledge sharing. FOLIO represents a place where we can do just that alongside some of the most influential players in the open source community," Harrison said.
"EBSCO has been a longtime, trusted partner on statewide projects like OpenAthens and the GALILEO Search Portal. We look to deepen that relationship even further to foster innovation, openness, and cooperation with this FOLIO and ReShare implementation."
To read the entire press release, click here: https://www.ebsco.com/news-center/press-releases/galileo-chooses-folio-library-services-platform
---
EBSCO Informational Videos
FOLIO Overview from EBSCO on Vimeo.
Panorama Overview from EBSCO on Vimeo.
BiblioGraph Overview from EBSCO on Vimeo.