GALILEO Director: Change Can be 'Exhausting,' 'Exhilarating'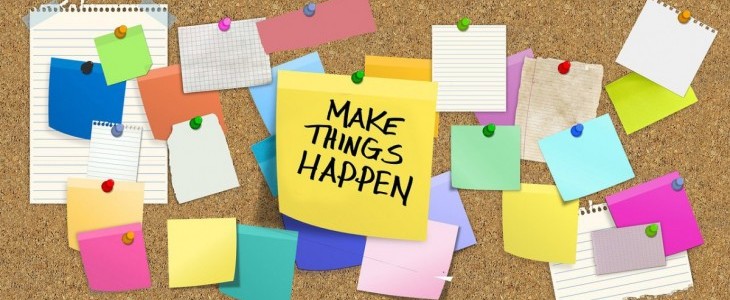 I had a busy and exciting few days last week at the Georgia Libraries Conference here in Athens! I've only been to a couple of conferences in person since the pandemic shut things down, and it's easy to forget how inspiring, informative, and fun these events can be.
I spent most of my time at the GALILEO booth—thanks to everyone who stopped by to say hi, offer a suggestion, or ask a question—but I did also manage to attend a fantastic session on book protests and reconsideration policies, came in fourth at a lively trivia night (go team Velocireaders!), and won a lovely spa gift basket at the scholarship raffle.
On Friday, I presented on GALILEO's strategic plan, giving folks a head's up on what's coming soon. We've released a lot of new functionality recently, and have a lot more coming in the next few months, including:
Better, more user-friendly log-in options and privacy statements
Institutionally-customizable notification banners
User-level personalization of the Bento search options (individual users can add, delete, or move Bentos)
Much better discovery of content on the open web, thanks to Bibliograph (for USG libraries) and an EBSCO browser plug in (for everyone)
Improved, AI-enhanced recommendations
Prototyping K-12 access to OpenAthens
Those are just a few of the things we already know are coming. But for our strategic plan, we want to peel back the curtain on what else is coming, things that we can only imagine right now. What could an AI-enabled GALILEO search portal look like? What if OpenAthens understood that some patrons have logins for different institutions, and could offer those options at once?
We're getting ready to dip our toes into the ocean of linked data on the web – what new and exciting services will that enable? USG libraries are moving to FOLIO and OpenRS for resource sharing – could we use that open source software to better link up resource sharing with GPLS libraries, technical colleges, or private academics as well?
In another month, we'll be releasing the annual GALILEO survey, so I encourage everyone to respond to that and give us your thoughts. I'll also be sifting through the feedback from the conference last week and will be working with GALILEO and GIL support staff to sort, prioritize, and flesh out those ideas. By early spring, I hope to share a new strategic plan that will take us through the next five years or so.
Technology is changing rapidly, and I know it can be exhausting to have to keep up with the pace of change and serving patrons consistently throughout it all. But it can also be exhilarating, and we at GALILEO are looking forward to supporting you through it all. In the meantime, let me know if you're up for a game of trivia. We almost came in third.