Events
GALILEO Conference Just Days Away: Registration Closes June 11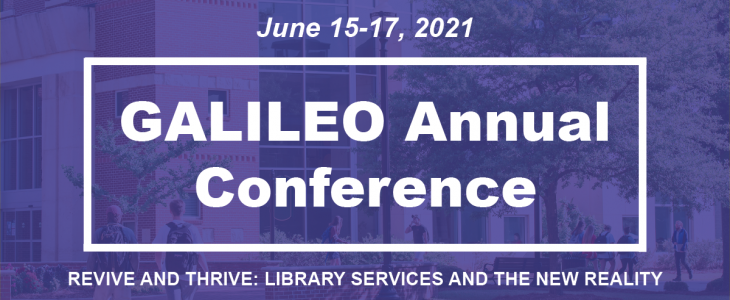 The GALILEO Annual Conference is expected to bring hundreds of participants from across Georgia and the U.S. And, if you haven't registered, you have one more day left.
Registration officially closes on Friday, June 11. Nearly 500 people already have registered for the three-day conference, which will be held virtually June 15-17.
There will be 30 sessions and about 70 speakers on topics focused on school, public and academic librarians. Emily Clasper, a New York-based librarian and speaker, will give the keynote address.
Sessions include:
Tips and Tricks on How to Improve the Library Experience on a Budget
How OCLC's New Smart Fulfillment Can Optimize your ILL Workflows
Reaching Out, Reaching In: K-12 Training and Outreach During a Pandemic
NGE 3.0: Re-Introducing the New Georgia Encyclopedia
Filling in the Gaps: Delivering Oral History Online
There also will be six virtual exhibitors. Visit their booths to sign up for one-on-one meetings, view videos, download materials and more. Exhibitors this year, include:
Be sure to follow us on Twitter and Facebook, and then share what you're learning throughout the three days with the hashtag #GALILEO2021. We look forward to "seeing" everyone!