News and Announcements | Affordable Learning Georgia
Affordable Learning Georgia Awards $500,000 in Grants to USG Faculty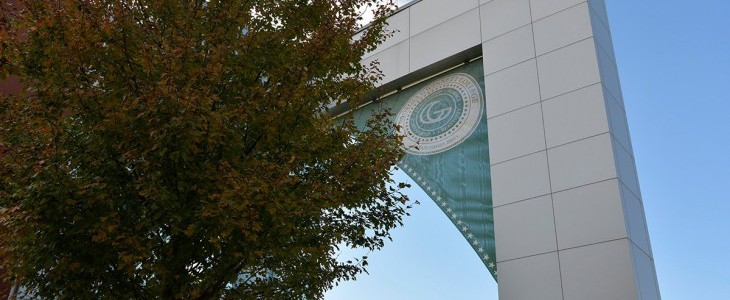 Affordable Learning Georgia (ALG) recently awarded more than $500,000 to University System of Georgia faculty and instructors to expand access to online educational resources. These grants will save students an estimated $1 million in the cost of course materials.
Award amounts ranged from $2,000 to $30,000. Georgia Gwinnett College garnered the highest award total with $107,297 in grants for six projects. Kennesaw State University saw the highest number of projects awarded at seven with a total of $79,025 in grants.
"We were thrilled to see so many excellent projects proposed this grant round, especially after what has been a difficult year," said Lucy Harrison, assistant vice chancellor for academic library services at the University System of Georgia and executive director for GALILEO. "We're proud to be able to support these faculty as they create new learning opportunities and lower costs for students."
ALG awarded $507,498 in funding for 39 proposals—on topics including economics, math, management, film and more—from 14 USG institutions. Ten of the projects will expand new, open educational resources across entire departments.
For Janice Alves, a math instructor at Georgia Gwinnett College, the $30,000 grant will help her provide non-math majors with "real-life applications" that will not cost them the additional $136 for required course materials.
"It will allow us to provide activities and projects where students can become more confident with their math skills and realize how math relates to the real world," she said of the nearly 90 students each year who will benefit.
In total, 14,000 students will save an estimated $1 million annually thanks to ALG's 19th round of grants. To read more about the grantees, visit the ALG site.
An initiative of GALILEO and the University System of Georgia, ALG promotes student success by increasing the availability of affordable alternatives to expensive commercial textbooks. Since its inception, the grant program has awarded more than $6 million.
Round 19 Grant Awardees
Augusta University
$29,900 (Project Lead: Clement Aubert)
Clayton State University
$30,000 (Project Lead: Jennifer Parrott)
Columbus State University
$5,000 (Project Lead: Erick Richman)
Georgia Gwinnett College
$30,000 (Project Lead: Gillian E. A. Rudd)
$30,000 (Project Lead: Janice Alves)
$6,059 (Project Lead: Catherine Thomas)
$30,000 (Project Lead: Leonard Anagho)
$6,000 (Project Lead: Joshua Roberts)
$5,238 (Project Lead: Sairam Tangirala)
Georgia Highlands College
$10,000 (Project Lead: Brandy Rogers)
$10,000 (Project Lead: James Matheson)
$10,000 (Project Lead: Mahirah Baker)
Georgia Institute of Technology
$30,000 (Project Lead: David Hu)
$24,000 (Project Lead: Eugene Kim)
Georgia Southern University
$10,000 (Project Lead: Christine Whitlock)
$8,500 (Project Lead: Tanesha Osborne)
$29,999.73 (Project Lead: Diana Botnaru)
$26,070 (Project Lead: Atef Mohamed)
Georgia State University
$29,000 (Project Lead: Shelby Frost)
$2,000 (Project Lead: Hong Du)
Gordon State College
$10,800 (Project Lead: Darren Broome)
Kennesaw State University
$29,850 (Project Lead: Christine Harkreader)
$10,000 (Project Lead: Hossain Shahriar)
$2,800 (Project Lead: Yong Shi)
$9,875 (Project Lead: Ginny Zhan)
$10,000 (Project Lead: Ulrike Ingram)
$6,500 (Project Lead: Sandip Das)
$10,000 (Project Lead: Lei Li)
Savannah State University
$12,321 (Project Lead: Margaret Cox)
University of Georgia
$2,600 (Project Lead: Jean Mangan)
$9,985.10 (Project Lead: Rielle Navitski)
University of West Georgia
$20,000 (Project Lead: Mary Morse)
$5,000 (Project Lead: Anne Gaquere-Parker)
Valdosta State University
$6,000 (Project Lead: David Gibson)