GALILEO 2010: 15th Birthday Celebration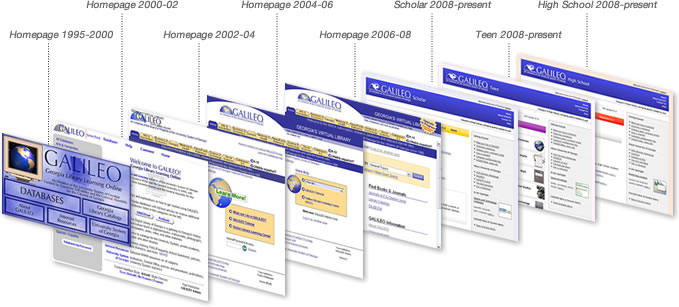 Believe it or not, GALILEO turned 15 on September 21, 2010. Way back in 1995, long before Google, GALILEO helped bring the University System of Georgia libraries, students, faculty, and staff the ability to search indexes and retrieve full-text materials on this new thing called the "World Wide Web" using something called "ASCII text." For many of these users, GALILEO was their first introduction to the Internet, much less graphical interfaces, as well as the benefits this technology had for learning and research. In fact, GALILEO helped put public computers into the University System libraries and provided fax machines for interlibrary loan articles, at time when some campuses had a single fax machine in the President's office. Institutions that had only a few journals suddenly had access to hundreds of journals. GALILEO's delivery over PeachNet helped people understand the benefits of robust networks for transmitting data, providing the impetus and legislative support for bringing both internet access and GALILEO to public libraries and schools. Even in this era of ubiquitous information that has followed its early innovation, GALILEO still provides the core resource for the libraries and media centers of Georgia, fulfilling its mission to be "One Statewide Library" by bringing quality, authoritative, and secure digital materials of all kinds to the citizens of Georgia, including encyclopedias, books, thousands of periodicals, and unique materials of historical and cultural significance. Over one billion user experiences attest to the success of GALILEO.
The spirit of innovation and collaboration that has been part of GALILEO since the beginning continues, as today GALILEO has multiple interfaces that serve different audiences and communities of interest, special tools for federated searching and linking to ejournals across all resources, a toolbar for easy use in common browsers, online training for library staff, and video tutorials for users. The future promises to continue apace, as new discovery tools and tools to assist the integration of library resources into online learning environments enhance the GALILEO environment.
As a teenager, GALILEO will continue to need the support, encouragement, and thoughtful guidance of the GALILEO community; the birthday has been a great opportunity to share and express the value that GALILEO provides to the state of Georgia.
Events and Activities
Be a Fan of GALILEO
Complete a simple form tell us why you are a fan of GALILEO and help GALILEO demonstrate why we need 15 more years. All of the fans can be seen in the Scrapbook.
GALILEO Life Contest
Congratulations to the winners of the GALILEO Life Contest:
GOLD/GALILEO Users Group Meeting
The 2010 annual GOLD/GALILEO Users Group Meeting featured sessions and activities related to the GALILEO birthday, including a birthday cake and candles. See the conference website for more details.