Events | GALILEO Interconnected Libraries
Register Now for GUGM 2022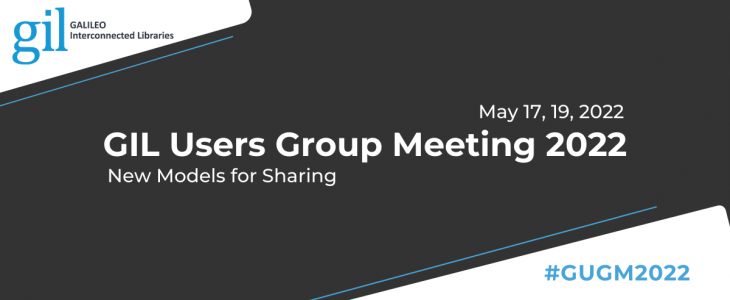 Registration is now open for the GIL Users Group Meeting, which takes place virtually May 17-19. Registration is free.
This year's theme is "New Models for Sharing," with a focus on the legal landscape of current and future lending (or resource sharing) practices.
The keynote speaker will be Kyle Courtney, a copyright expert and librarian with Harvard University.
The event is a forum for information sharing and gaining additional expertise in the use of GALILEO Interconnected Libraries (GIL) across the University System of Georgia.
For updates, visit the conference webpage: https://gil.usg.edu/conference