Events | News and Announcements | General | K-12 | Scholar/Academic | Tips and Training | Affordable Learning Georgia | Digital Library of Georgia
October Training: STEM Resources for Educators, Professional Development for Archivists and More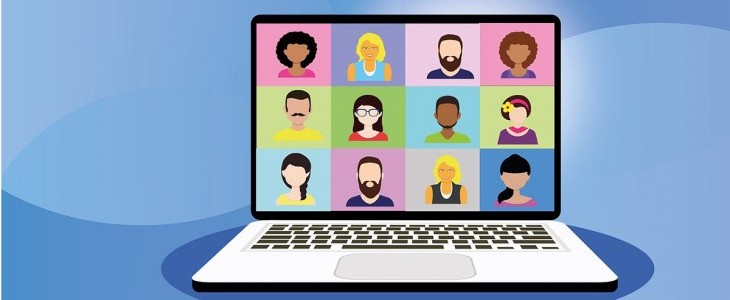 Upcoming October events include trainings and introductory webinars from Digital Library of Georgia, Affordable Learning Georgia, and Georgia Public Broadcasting.
Georgia Libraries Conference
GALILEO will be an exhibitor at the 2021 Georgia Libraries Conference, taking place Oct. 6-8. Visit us throughout the conference to learn more about GALILEO and to get answers to your questions.
Exhibitor Hours:
Oct. 6, 2-2:30 pm
Oct. 7, 12:45-1:30 p.m.
---
PowerNotes: New Features for Users (GALILEO demo)
PowerNotes has announced several additions to their digital learning toolkit. Join representatives for a 30-min webinar to see the following new features: automated citations and source notes field (in the free PowerNotes version), as well as a new time management tool (in the premium version). Representatives will also discuss additional changes coming this fall.
---
Affordable Learning Georgia October Speaker Series
Julie La Corte, a professor of mathematics at Georgia State University, will discuss developing a calculus workbook for students. She received a mini grant (of $2,400) to produce the workbook through ALG's Affordable Materials Grant program. The open educational resource, or OER, is available for free on Open ALG, Affordable Learning's Georgia's web-based platform for open textbooks.
---
Digital Library of Georgia: Every Step You Take: Practical Steps for Inclusive & Reparative Description
Betts Coup, an archivist at Houghton Library at Harvard University, will discuss several aspects of creating out inclusive and reparative archival description, highlighting why this work is vital and go through practical, applicable steps for improving access to archival materials for a broad range of users.
---
The STEM Educator's Guide to the G-Force Galaxy with GPB & GALILEO
Join GALILEO and Georgia Public Broadcasting for this special virtual collaboration especially for K-12 educators and parents across the state. Representatives from each company will show you how to navigate the world of STEM learning using their free resources.
---
Even More Open: Inclusive Design in Open Educational Resources
Jeff Gallant, program director of Affordable Learning Georgia, will demonstrate new methods in inclusive design, from things you can do yourself within Microsoft Word to ALG's new inclusive web-based platform for open textbooks, OpenALG. This is part of the Carterette Series hosted by the Georgia Library Association.
---
View and submit upcoming trainings on the GALILEO calendar: https://about.galileo.usg.edu/community/calendar.
Access our tools and training information from our website: https://about.galileo.usg.edu/tools_training