Annual Reports
GALILEO 2018 Annual Survey Results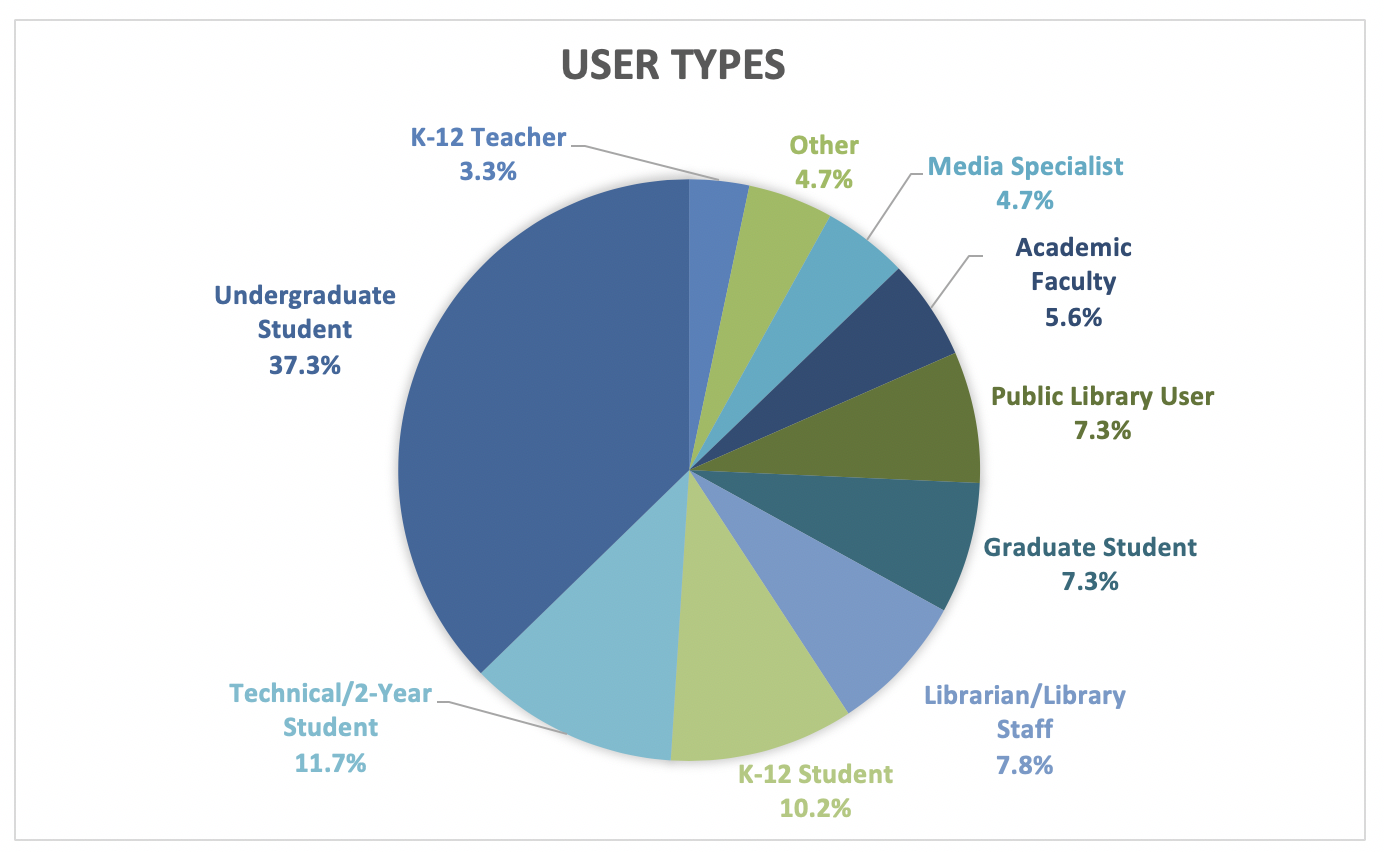 The results of the GALILEO Annual User Survey are in. We continue to see overall positive feedback for GALILEO and the services it provides.
The vast majority of respondents agreed or strongly agreed that they are satisfied with GALILEO, with the percentage of negative responses being in the single digits. Diving more deeply into the comments, there continues to be a desire for more GALILEO content, especially full-text materials and content tailored for specific audiences (e.g., K-12).
Many respondents indicated a desire for the GALILEO portal/website to be more updated, and for the log-in process to be smoother. Both these issues are planned to be addressed within the next year: The login process will be completely redesigned with the move to OpenAthens, and that project will be followed up with a new, more customizable GALILEO portal/website.
Quick Stats:
12.5% of respondents were librarians, library staff or media specialists
14.9% took the survey at a K-12 school
20.2% were from technical/two-year colleges
50.2% strongly agreed that they learned something by using GALILEO
91.3% strongly agreed or agreed that GALILEO is a valuable resource