News and Announcements | Digital Library of Georgia
Digital Library of Georgia Hits 3 Million Pages Digitized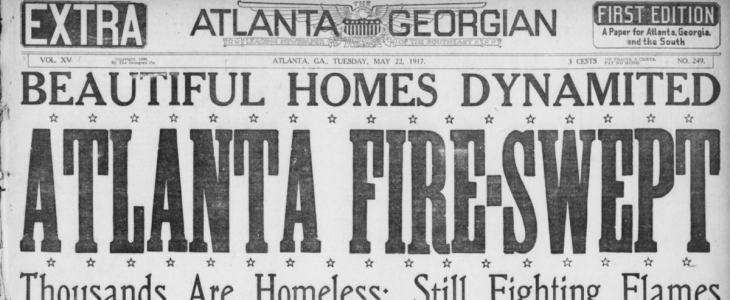 The Digital Library of Georgia has reached its 3 millionth digitized page, with an issue of the Atlanta Georgian published in 1917 on the Great Atlanta Fire.
The newspaper circulated daily from 1906 to 1939, and it is the most prominent example of sensationalist yellow journalism in Georgia.
In its first year, the paper printed stories intended to inflame racial tensions that contributed to the start of the Atlanta Race Massacre of 1906.
The digitization of this title was funded through a grant from an anonymous donor to promote a understanding of Georgia's history during this important period.
To learn more about the DLG's efforts to digitize history, visit bit.ly/dlg3million.