Question
Is GALILEO available on mobile devices?
Answer
GALILEO may be accessed via the mobile browser on modern smartphones and tablets.
GALILEO does not have an app, but it was developed using mobile-first design and technology, meaning that the GALILEO website will be automatically optimized based on your browser, the size of your display, and other factors.
This is an example of the mobile view using the Chrome browser with a 6.7 inch screen: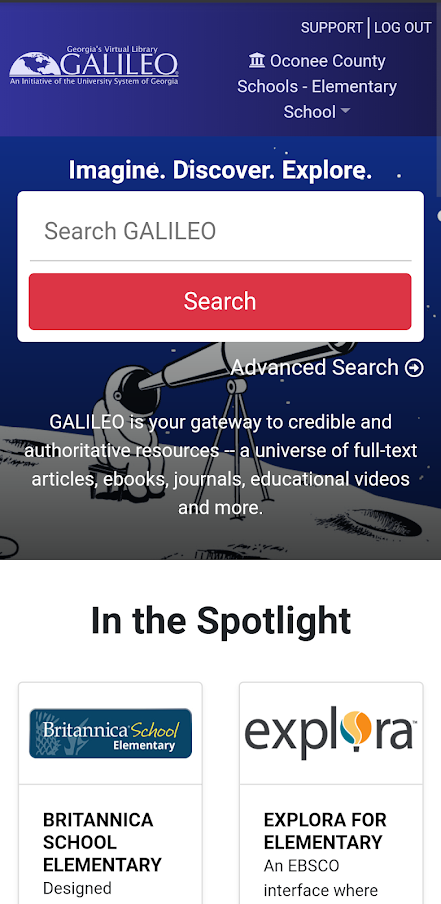 Most mobile browsers present an option to add a bookmarked site shortcut to your device's home screen. Doing so will allow you to access GALILEO without having to go to open the browser and type the URL each time.
Additional Information
Other questions in this category:
Keywords: mobile phone, cellular phone, tablet, mobile browser, GALILEO app, apps, shortcuts, bookmarks
Last Updated: Tue, July 14, 2020 - 4:05:42