Question
How do I link directly to kids' views for K-12 schools and public libraries?
Answer
GALILEO Search provides access to kids' views.
The views are:
Elementary
Middle School
High School

The standard view of GALILEO for K-12 is the "Educator" view. This view provides links to education-specific resources.

The standard view of GALILEO for public libraries is the "Full View." It provides access to a complete list of GALILEO resources.

To provide a direct link to a view, GALILEO provides shareable links in the tools area on the main portal page.

Go to tools, then click on "shareable links."

Click on the shareable link button below the desired view: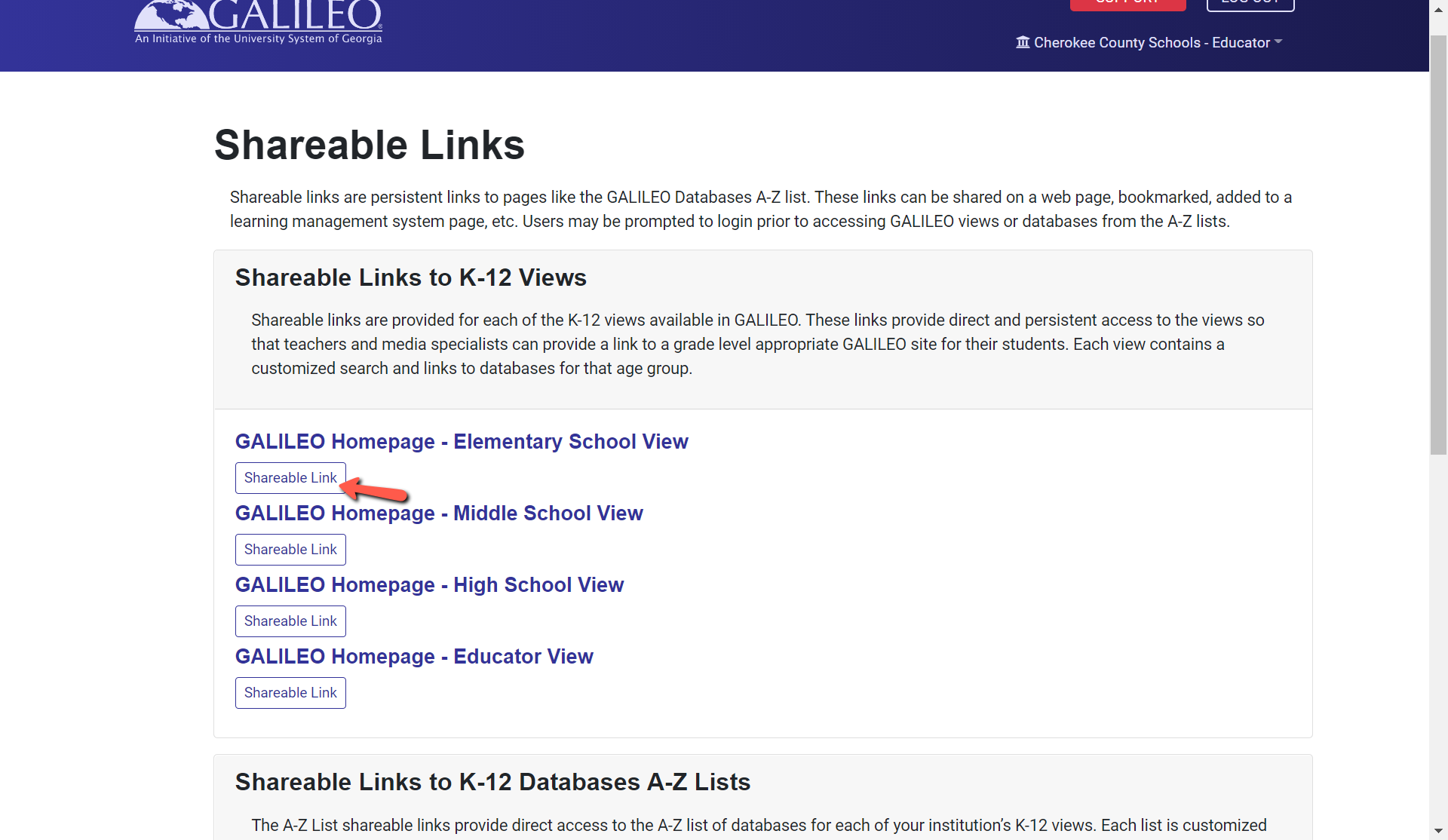 Copy the shareable link in order to use it in another application:

Click here for more information about views in GALILEO.
Additional Information
Other questions in this category:
Keywords: kids, kids views, views, for kids, elementary school, middle school, high school, full view, educator view, public libraries, k-12 libraries
Last Updated: Mon, July 12, 2021 - 5:40:12