Question
How do I get a list of all my institution's express links?
Answer
You can obtain a single resource's express link by using the Express Link button performing a database search.
However, if you'd like a list of express links for all your resources, you can download a report within GALILEO Admin. The Express Links Report is located under the "Reports" tab in your institution record. The links in this report already have the parameter inst=xxxx included, so if you're live with OpenAthens, it will route directly to your Single Sign-On (SSO) page. If you're not yet using OpenAthens, you will still use these. When your institution goes live with OpenAthens, the express links will automatically start routing through your SSO login.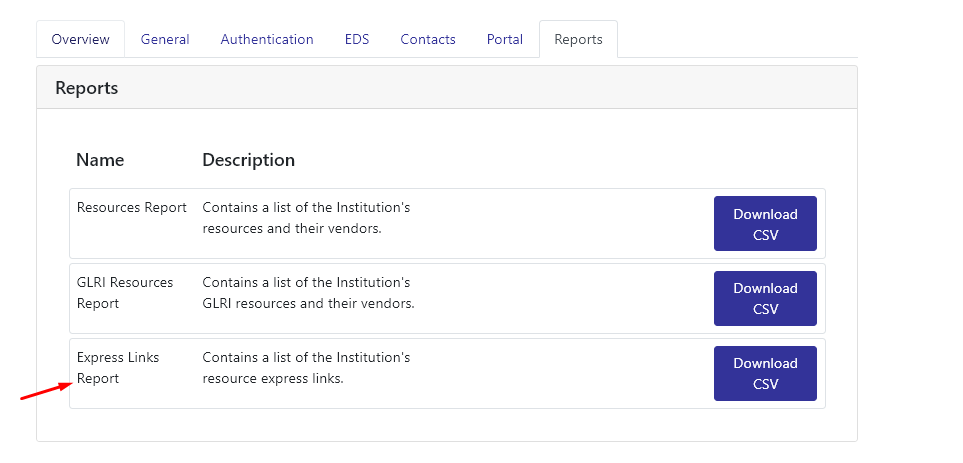 If you need access to GALILEO Admin, request an account and training by submitting a support request.
Additional Information