Question
How do I add a LibGuide in a Brightspace (D2L) course?
Answer
A faculty member or a librarian with instructor permissions can add course or subject specific LibGuides or a link to your library's LibGuides in a D2L course. This is done using the Quicklink feature in D2L.
In D2L:
Go to Edit Course > Course Builder

Under the Add Content section, choose the "Create a link" icon:

Choose the module and then the URL > option

Paste your library guide URL into the Quicklink box and choose a name for your link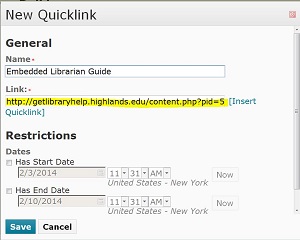 The new link will appear in the module: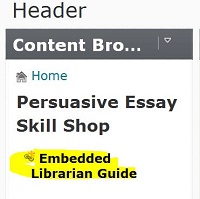 and allow students to access the guide: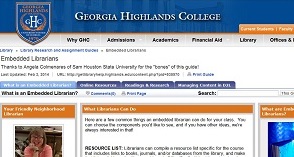 Thank you to Georgia Highlands College Library for permission to use these instructions from their Embedded Librarians LibGuide.
Additional Information
Other questions in this category: Support for Librarians
Keywords: guides, libguides, d2l, desire2learn, brightspace, lms, learning management system, integrations
Last Updated: Fri, July 17, 2020 - 4:41:33