Posted August 9, 2016
Thousands of eBooks Added—All Interests, All Audiences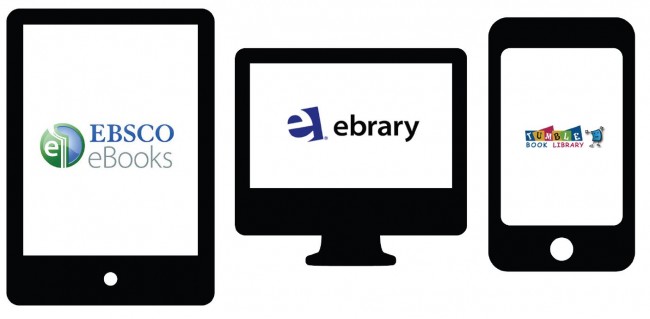 GALILEO users just gained access to large collections of eBooks covering topics of interest for academic researchers, K-12 students, readers of public library leisure and general reference titles. Most are downloadable onto mobile devices.
To access a specific collection, click on the links listed below. If you are not on campus or in the library, you will be prompted to enter your GALILEO password. To find eBooks in your Discover search results, just check "eBooks" in the Limit by Type section to the left or your results.
EBSCO eBook Collections (available to all GALILEO institutions):
eBook Academic Collection: This collection contains a large selection (nearly 150,000 titles) of multidisciplinary e-book titles representing a broad range of academic subject matter.
eBook Community College Collection: Focused on the academic and trade information needs of community colleges, this multidisciplinary collection contains nearly 52,200 titles, including thousands of Workforce Development titles.
eBook High School Collection: This collection contains nearly 8,500 titles that support a quality learning experience across all academic subject areas, as well as classic literary works, important historical documents titles for educators, and general reference materials.
eBook K-8 Collection: This collection contains nearly 11,000 titles chosen to support K-8 students across all subject areas.
eBook Public Library Collection: With nearly 41,000 titles chosen specifically for public libraries and covering topics across the Dewey Decimal System, such as cooking, sports, health, biography, travel, and self-help.
Tip: Click on the "eBooks" link in the top bar to see categories, highlights, and featured eBooks.
ebrary eBook Collections (available to all GALILEO institutions) (all ebrary collections are found at the following URL: http://www.galileo.usg.edu/express?link=ebpr )
ebrary Academic Complete: Contains more than 134,000 titles covering all academic subject areas.
ebrary College Complete: Contains nearly 40,000 titles that focuses on Business and Management, Career Development & Guidance, Two-Year College Liberal Arts Curriculum and Vocational Education.
ebrary Public Library Complete: This collection contains nearly 33,000 titles in a broad range of subjects, such as, popular interest, career development, and arts & leisure.
TumbleBooks Premium (for Public Libraries only): This collection contains over 1000 titles appropriate for grades K-6. It includes animated talking picture books, chapter books, videos, non-fiction titles, playlists, books in languages other than English such as French and Spanish, graphic novels and math stories. TumbleBook Library requires an Internet connection.
Useful handouts:
eBooks in GALILEO (includes express links to collections