Posted May 24, 2017
Happy Birthday, Henry Grady!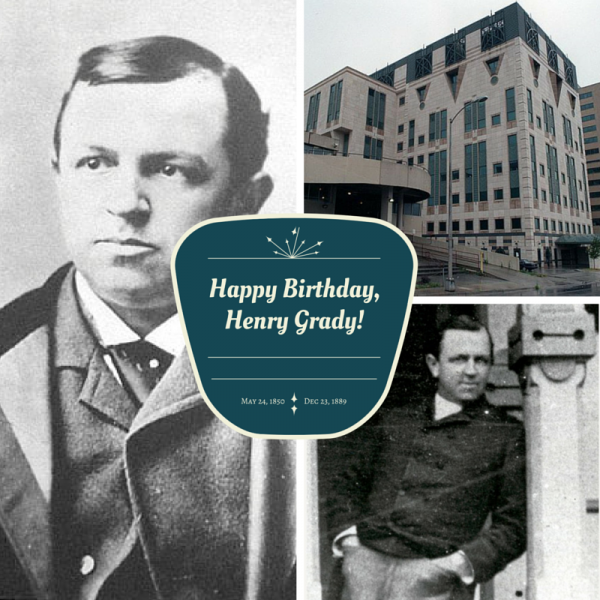 On this day in 1850, Henry W. Grady was born in Athens, Georgia. Grady was the managing editor of the Atlanta Constitution in the 1880s and a proponent of the New South. He published an article titled "The New South" in the Atlanta Daily Herald on March 14, 1874. Grady's New South advocated unity between the South and North and promoted the advancement of industry in Atlanta. Grady's campaigning worked and partnerships with the North increased investment in Atlanta industry. One example is the cotton expositions Atlanta hosted in 1881, 1887, and 1895. These events brought in millions of investment dollars to Atlanta. Grady also lobbied to establish the Georgia Institute of Technology in Atlanta after proclaiming the superiority of Atlanta over other smaller cities in Georgia. As you can imagine, these claims did not make the other cities happy. While Grady's New South was not universally accepted, Grady attempted to attach northern interests to Atlanta until his abrupt death from pneumonia on December 23, 1889.
We are still reminded of Henry Grady in our everyday lives. The Georgia county of Grady was named after him in 1905, as is Grady Memorial Hospital in Atlanta which opened on June 1, 1892.
Read the original article "The New South" in the Atlanta Daily Herald in the Atlanta Historic Newspapers Archive from the Digital Library of Georgia.
Images are from the New Georgia Encyclopedia.