Posted January 30, 2017
GALILEO Resources for Black History Month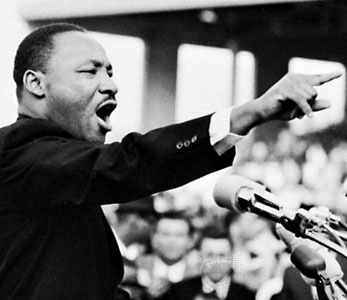 Black History Month will soon be here, and GALILEO includes many articles, images, and videos to help Georgia schools and libraries celebrate.
Start by entering a person or event associated with African American history in the Discover GALILEO search box. Examples include Martin Luther King, Jr., Rosa Parks, Zora Neale Hurtson, Civil Rights Movement, Selma Montgomery March, Harlem Renaissance, African American arts. You may even want to try "celebrate black history" for articles to help you come up with new ideas.
The Civil Rights Digital Library (CRDL) offers a variety of primary sources on the Civil Rights Movement, including films clips, images, oral histories, and more.
For a look at the history of African Americans in Georgia, the Digital Library of Georgia offers historical images (Vanishing Georgia in particular), newspapers, and more. You can browse by your county or by subject (such as Peoples and Cultures) to see collections. Several collections of note are "Integrated in All Respects": Ed Friend's Highlander Folk School Films and the Politics of Segregation; Community Art in Atlanta, 1977-1987: Jim Alexander's Photographs of the Neighborhood Arts Center from the Auburn Avenue Research Library; and The Blues, Black Vaudeville, and the Silver Screen, 1912-1930s.
For the institutions that purchase it, Encyclopædia Britannica offers authoritative information on famous African Americans and historical events. Don't miss the spotlight on Black History because Britannica has pulled together a nice collection of biographies, documents, multimedia, a timeline, learning activities, and more.
NoveList Plus and NoveList K-8 Plus offer book recommendations for all ages. Search for African Americans to see books, lists, and articles related to this topic, or check out the Advanced Search where you can limit your search to books written by African American authors (Hint: Leave the search box blank and choose African-American in the Author's Cultural Identity field to see a list of books by African American authors.). Check out the Teaching with Books section on the right of the main page in NoveList K-8 Plus to see award lists (including the Coretta Scott King Awards), BookTalks, Book Discussion Guides, Picture Book Extenders, and more.
For a closer look at these resources, see the archive of the GALILEO Black History Month Resources webinar.
Some links may not work off site. Log in to GALILEO first for access.
Image of Martin Luther King, Jr. by Julian Wasser from Encyclopædia Britannica