Filed Under: Public Library
Posted August 29, 2017
Consumer Reports Widget Now Available!

Finding trustworthy product reviews in Consumer Reports is now easy and intuitive with the new widget that will help patrons search this core journal straight from your library's website. Patrons can either search the last two years of issues or all available issues.
The CR search box FAQ will walk you through downloading the widget code and setting it up to work with your individual library.
Note: You will need to contact GALILEO Support using our Contact Us Form to obtain your library's unique information for inserting into the widget code. The widget will not work without this information.
If you have any questions, please submit a comment using our contact us form.
Posted August 28, 2017
54th Anniversary of Martin Luther King, Jr. "I Have a Dream" Speech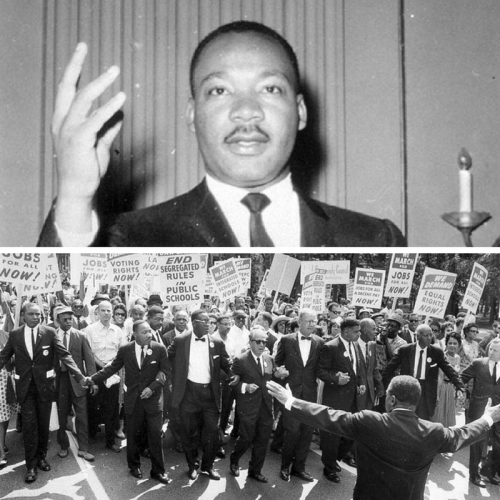 On August 28, 1963, Martin Luther King, Jr. delivered his famous "I Have a Dream" speech in Washington, D.C. On the 54th anniversary of this event, you can read the full text of the "I Have a Dream" speech in MAS Ultra in GALILEO.
Images from the New Georgia Encyclopedia.
Some links may not work off site. Log in to GALILEO first for access
Posted January 13, 2017
Introducing the new GALILEO Toolbar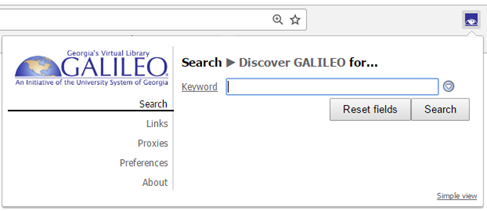 We are happy to announce that the GALILEO Toolbar has been updated to use the LibX 2.0 platform and is available for Google Chrome and Mozilla Firefox. For those not familiar with the GALILEO Toolbar, it allows you to access GALILEO content easily from your web browser.
Some features include:
Search for articles across resources using Discover GALILEO
Link directly to key GALILEO resources, such as ProQuest databases, Mango Languages, SIRS and Encyclopedia Britannica
Find full-text magazines or journals
Auto-links ISSN and ISBNs on web pages to easily see if access is available through GALILEO
Highlight any text on a webpage, including search terms, titles, author names, and standard numbers, and use the right-click menu to search for it
Updates automatically
To download the GALILEO Toolbar, use the following Express Link or click on the "Get Your GALILEO Toolbar" link on the main GALILEO page under the tutorials link.
For information about how to install, configure, or uninstall the GALILEO Toolbar, see our GALILEO Toolbar FAQs.
Posted August 9, 2016
Thousands of eBooks Added—All Interests, All Audiences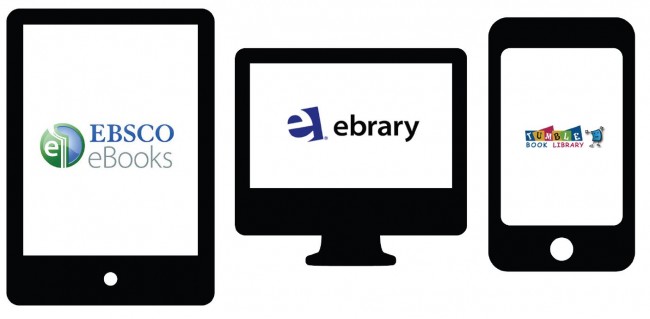 GALILEO users just gained access to large collections of eBooks covering topics of interest for academic researchers, K-12 students, readers of public library leisure and general reference titles. Most are downloadable onto mobile devices.
To access a specific collection, click on the links listed below. If you are not on campus or in the library, you will be prompted to enter your GALILEO password. To find eBooks in your Discover search results, just check "eBooks" in the Limit by Type section to the left or your results.
EBSCO eBook Collections (available to all GALILEO institutions):
eBook Academic Collection: This collection contains a large selection (nearly 150,000 titles) of multidisciplinary e-book titles representing a broad range of academic subject matter.
eBook Community College Collection: Focused on the academic and trade information needs of community colleges, this multidisciplinary collection contains nearly 52,200 titles, including thousands of Workforce Development titles.
eBook High School Collection: This collection contains nearly 8,500 titles that support a quality learning experience across all academic subject areas, as well as classic literary works, important historical documents titles for educators, and general reference materials.
eBook K-8 Collection: This collection contains nearly 11,000 titles chosen to support K-8 students across all subject areas.
eBook Public Library Collection: With nearly 41,000 titles chosen specifically for public libraries and covering topics across the Dewey Decimal System, such as cooking, sports, health, biography, travel, and self-help.
Tip: Click on the "eBooks" link in the top bar to see categories, highlights, and featured eBooks.
ebrary eBook Collections (available to all GALILEO institutions) (all ebrary collections are found at the following URL: http://www.galileo.usg.edu/express?link=ebpr )
ebrary Academic Complete: Contains more than 134,000 titles covering all academic subject areas.
ebrary College Complete: Contains nearly 40,000 titles that focuses on Business and Management, Career Development & Guidance, Two-Year College Liberal Arts Curriculum and Vocational Education.
ebrary Public Library Complete: This collection contains nearly 33,000 titles in a broad range of subjects, such as, popular interest, career development, and arts & leisure.
TumbleBooks Premium (for Public Libraries only): This collection contains over 1000 titles appropriate for grades K-6. It includes animated talking picture books, chapter books, videos, non-fiction titles, playlists, books in languages other than English such as French and Spanish, graphic novels and math stories. TumbleBook Library requires an Internet connection.
Useful handouts:
eBooks in GALILEO (includes express links to collections
Posted July 5, 2016
TumbleBook Library Available Through Georgia Public Libraries

Public library users in Georgia will be happy today when they find TumbleBook Library in their database offerings. TumbleBook Library, provided by GALILEO and Georgia Public Library Service, is a collection of animated, talking picture books suited for elementary school children. TumbleBooks are created from existing picture books, adding sound, animation, music, and narration to create an electronic picture book. These electronic books are a literacy resource that keeps children interested and involved in reading and are great for children learning to read. The interactive web site keeps children engaged and contributes to success in school while helping to instill a love of reading.
In addition to electronic books, this resource also features games, read-along and non-fiction books (no animation), videos, and some books in French and Spanish. The web site is easy for children to navigate and allows children to hear stories read fluently. Each story comes with puzzles and games geared to ensure reading comprehension. TumbleBooks use Flash, but they are viewable on the iPad with the exception of some of the games.
TumbleBooks provides marketing materials for libraries to promote TumbleBook Library, including logos, animated logos, bookmarks, and more. Just click on the "Tumble Admin" link in the footer of the homepage. In addition to those materials, use this Letter to Parents to give parents information on accessing TumbleBook Library from home. The handout is customizable in Word for libraries who want to add their logo or other information.
TumbleBook Library can be added to library websites using an express link to give users direct access to these resources (rather than going through the GALILEO website). In the library, users will go straight to the resource; from home, they will first be prompted to enter their GALILEO password. TumbleBooks require an Internet connection and are streamed
Express Link: http://www.galileo.usg.edu/express?link=ztbo