Filed Under: General
Posted March 2, 2018
March Newsletter

Read about updates to databases, the new statistics site, tips on saving articles to Google drive and sharing them through social media sites. The top ebook views and top Discovery searches will give you fun insight into what users out there are researching.
Read the newsletter in your browser
Join the GALILEO Listserv
Posted February 22, 2018
2018 Statistical Abstract of the United States Available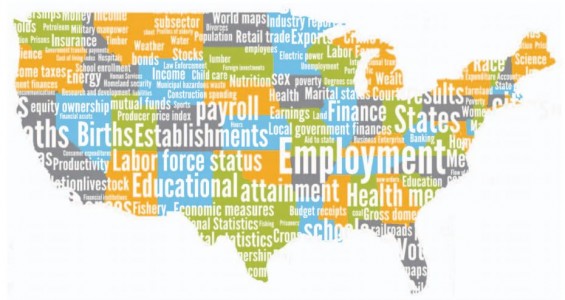 The ProQuest Statistical Abstract of the United States is the authoritative and comprehensive summary of statistics on the social, political, demographic, and economic conditions of the United States and is available to all GALILEO users. The online edition includes over 1400 individually indexed tables that are searchable, browsable, and downloadable into Excel.
Librarians value the Statistical Abstract as both an answer book and a guide to statistical sources. Long-time users of the Statistical Abstract of the United States expect each new edition to carry forward much of the content from prior editions, as well as introduce new data as America continues to evolve. Content is updated monthly.
The 2018 edition introduces 40 new tables covering a variety of topics such as:
Health Insurance Enrollment and Coverage
Medicare and Medicaid Dual Enrollment and Medicare Utilization
Prescription Psychotherapeutic Drug Use
Foodborne Disease Outbreaks and Illnesses
Presidential Pardons and Commutations
Active Duty Military Personnel and Veterans Enrolled in Higher Education
Freedom of Information Act (FOIA)
And much more
Quick Start LibGuide with promotional materials, recorded webinars, and useful guides
Express Link for Statistical Abstract of the United States: http://www.galileo.usg.edu/express?link=zusa
Posted October 26, 2017
Digital Library Hits 1 Million Newspaper Pages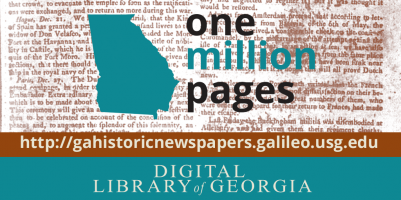 The Digital Library of Georgia (DLG) is celebrating its 1 millionth digitized historic newspaper page. The premier issue of the Georgia Gazette, Georgia's first newspaper, published from 1763-1776 in Savannah, will become the 1 millionth page of historic newspapers to be made freely available online through the Georgia Historic Newspapers (GHN):
James Johnston, the first printer in Georgia, published the state's first newspaper issue on April 7, 1863.
Check out the online press kit for a curriculum guide, PowerPoint template, social media posts, graphics, and more to promote the GHN and this event.
Sheila McAlister, director of the DLG, remarks: "Making Georgia's first newspaper freely available online is the perfect way for us to celebrate this important milestone. Historic newspapers reflect the social and cultural values of the time that they were created and are invaluable to scholars and the general public. With the help of our partners, we will continue add more of this sought-after content."
Posted August 30, 2017
Top 50 GALILEO Searches for July 2017

Posted August 29, 2017
Consumer Reports Widget Now Available!

Finding trustworthy product reviews in Consumer Reports is now easy and intuitive with the new widget that will help patrons search this core journal straight from your library's website. Patrons can either search the last two years of issues or all available issues.
The CR search box FAQ will walk you through downloading the widget code and setting it up to work with your individual library.
Note: You will need to contact GALILEO Support using our Contact Us Form to obtain your library's unique information for inserting into the widget code. The widget will not work without this information.
If you have any questions, please submit a comment using our contact us form.