Filed Under: GALILEO Planet
Posted December 8, 2017
December GALILEO Newsletter

Learn about folders and accounts for saving your research, the new Mango placard in Discover search, and new statistics reports now available. You will also catch up on Affordable Learning Georgia's activities, including information on applying for round eleven of transformation grants. Executive director Lucy Harrison shares preliminary survey findings and ways your suggestions fall right in line with our new strategic goals. Read the newsletter.
Posted September 25, 2017
September-October GALILEO Newsletter

The fall newsletter includes information on new resources for disaster recovery, gearing up for Teen Read Week (October 8-14), and examples of the Consumer Reports widget on library websites. You will also find information on all the library and education conferences where you can learn more about GALILEO in presentations and in the exhibit booth. Read the newsletter
Posted July 5, 2017
Resources on the 2017 Solar Eclipse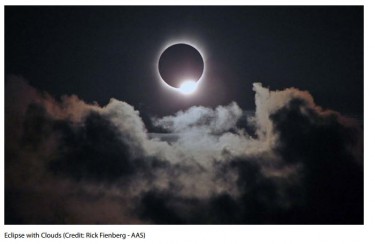 Many libraries in Georgia are promoting the solar eclipse on August 21st. The northeast corner of the state is in the total eclipse path, but the rest of the state will experience a partial eclipse at 90%. StarNet's Eclipse Resource Center features a free 2017 Solar Eclipse Guide, educational videos, and promotional examples from other libraries offering programs and materials.
GALILEO users have access to Sky & Telescope, Astronomy, and scholarly astronomy and astrophysics journals. Find specific titles by clicking on the Magazines A-Z or Journals A-Z tab. Alternatively, you can use the GALILEO Discover search for eclipse articles, limiting to specific astronomy titles, if you like. Searching for eclipse in Explora and MasterFILE returns a compact, relevant set of results for leisure reading. Britannica School includes articles, images, and videos of eclipses and other K-12-focused astronomy topics.
Don't forget to check e-book collections for astronomy, as well as any other subject on earth. Or beyond.
eBook Academic Collection (EBSCO)
eBook High School Collection (EBSCO)
eBook K-8 Collection (EBSCO)
eBook Public Library Collection (EBSCO)
Ebook Central (ProQuest)
Keep your fingers crossed for clear skies, but just in case, NASA will feature live coverage and video streams. The NASA.gov eclipse website also features an eclipse party kit, downloadable materials, an event directory, and lots of trustworthy information.
Posted January 19, 2017
How Does a Bill Become a Law in Georgia?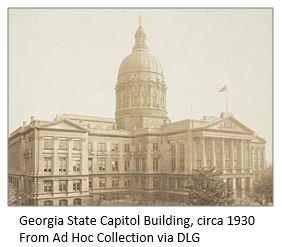 With the Georgia General Assembly in session, you will see news stories about bills going through the Georgia House of Representatives or the Georgia State Senate. You may not be old enough to remember Schoolhouse Rock, but f you've ever wondered about the process of how a bill becomes a law in Georgia, here are few resources for you.
For more resources, see the Georgia Laws and Legislation section in GALILEO Scholar or GALILEO Library or the State Government section in GALILEO High School.
Posted November 18, 2015
November is National Native American Heritage Month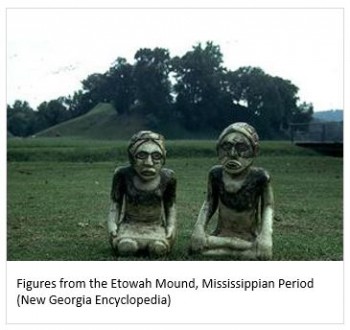 November is National Native American Heritage Month, "a time to celebrate rich and diverse cultures, traditions, and histories and to acknowledge the important contributions of Native people," according to the National Congress of American Indians. The Digital Library of Georgia's DLG Blog entry on Native American Heritage Month describes and links to important and intriguing primary source documents related to the land grant lottery system, in which Cherokee land was given to white Georgia farmers, and the relocation of the Cherokee. The post also includes links to articles in the New Georgia Encyclopedia on the Georgia land lottery system and the Cherokee Removal.
Posts in the DLG blog help bring to the surface some of the million digital objects in more than 200 collections that make up the Digital Library of Georgia. Posts include announcements of new resources, event commemorations, and descriptive information that helps guide the user through the deep content that makes up the DLG.