Posted August 15, 2014
LION Reference Edition replaced by ProQuest Learning: Literature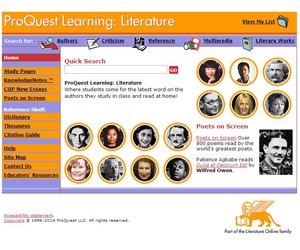 For those institutions that subscribe to LION Reference Edition (TCSG, AMPALS, GPALS, and most USG institutions), ProQuest has informed us that LION Reference Edition has been replaced by ProQuest Learning: Literature.
Please note that there is a new Express Link for this resource:
ProQuest Learning: Literature
http://www.galileo.usg.edu/express?link=zull
Links to LION Reference Edition will no longer work.
Please note that you will need to update any links you have on your library site or in your subject guides.
If you have any questions or need more information, please use the GALILEO Contact Us feature or contact the ITS Helpdesk at helpdesk@usg.edu.