Posted February 5, 2016
Happy Birthday, Hank Aaron!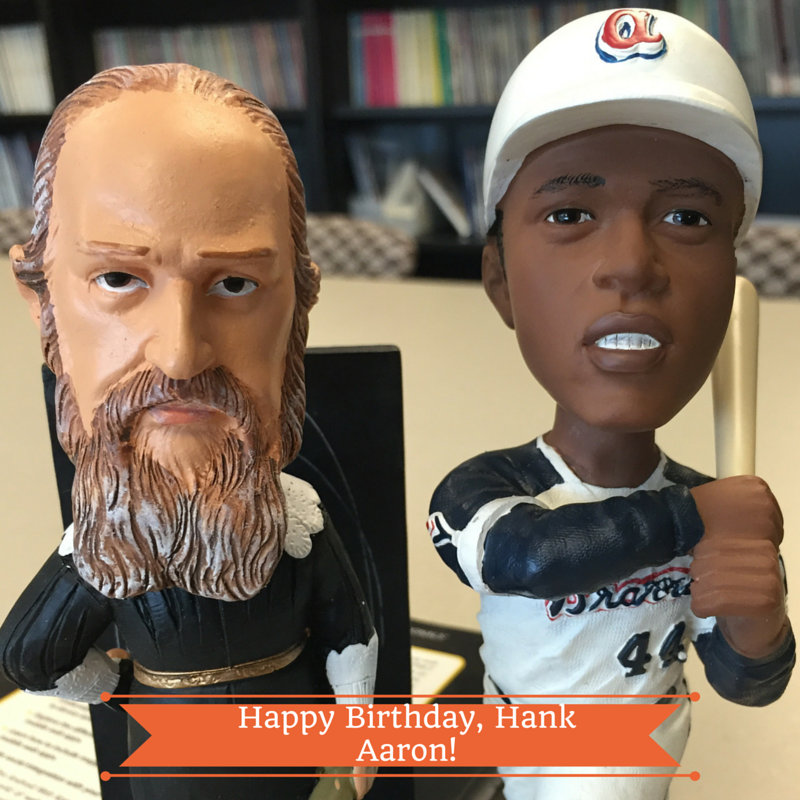 "Hammerin' Hank" Aaron is considered one of the greatest baseball players of all-time. Aaron of was born on this day in 1934 in Mobile, Alabama to Estalla and Herbert Aaron. He decided to become a baseball player after seeing Jackie Robinson give a speech during a spring training game he attended in Mobile with his father. Since his high school did not have a baseball team, he decided to play softball. He was offered a contract his junior year for the Negro American League's Indianapolis Clowns. It wasn't long before major league scouts noticed him and the Boston Braves bought out contract midway through his first season with the Clowns. After the Atlanta Braves' starting left fielder, Bobby Thomson, injured his ankle, Aaron was called to fill his spot in the lineup where he hit a home run in his first at-bat. This was the first of many homeruns during his 21-season career with the Atlanta Braves. He set many records during his career including breaking Babe Ruth's home run record by hitting his 715th on April 8, 1974, at Atlanta–Fulton County Stadium. He ended his career with 755 home runs. This record stood until 2007.
Some links may not work off site. Log in to GALILEO first for access.