Posted December 8, 2014
GALILEO Tips for Selecting Books as Gifts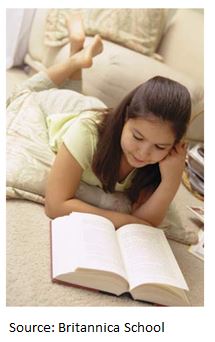 Books make great gifts, and not only because they're easy to wrap! However, selecting the right book to match the interest of the reader on your list can be a challenge. GALILEO features tools that can make your shopping easier.
If you know a book that the gift recipient has read and liked, search the databases NoveList Plus and NoveList K-8 Plus for read-alike recommendations. The database home pages now feature read-alikes for popular books front and center. In NoveList Plus (but not in K-8), click the "List & Articles" tab at the top to see pre-packaged "Author Read-Alikes" that cover a long list of authors. In NoveList K-8 Plus, check out the recommended reads lists on various topics for different ages. Another way to match your readers' interests is to search for any title, then look in the results listing for links to title, author, and even series read-alikes. Remember, the NoveList Plus databases now include nonfiction and audio recommendations.
At this time of year, "Best of 2014" lists are starting to appear on all kinds of topics. Subjective though these lists may be, they provide good suggestions for gifts. NoveList now has a few "Best of 2014" lists and will be adding more. To find the recommended reads lists for 2014, enter < best of 2014 > in the search box; once the results list loads, click on the "Lists & Article" tab to see the lists.
More "Best of" lists can be found using the Discover GALILEO search box. Search for best books 2014 to see book lists from Publisher's Weekly, Booklist, and other magazines. Expand your search by dropping "2014" or limit your results by adding topics or genres (e.g., science fiction) or audiences (e.g., young adult).
If the links above don't take you straight to the resources, try these login options:
1) Log in via your PINES account, then click on the link to GALILEO, or
2) Try this! GALILEO may recognize a public library nearby through geolocation, or
3) Contact your public library for your GALILEO password.