Posted May 9, 2016
Graduates, Take GALILEO with You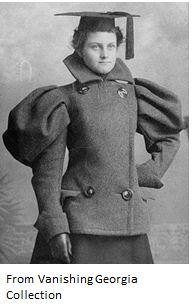 Congratulations to all 2016 graduates of Georgia's schools and colleges!
You may be leaving your school behind, but you can still access GALILEO through your Georgia public library. Just contact your local public library for the GALILEO password or information on accessing your public library's online resources.
Public libraries in Georgia offer a premier set of job and career resources. Chief among these is LearningExpress Library, which offers practice tests, tutorials, and eBooks related to job search and workplace skills improvement, career certification and licensing exam preparation, college entrance and graduate school admissions exam preparation, GED exam preparation, and more.
Job and Career Accelerator helps you create professional and effective resumes and cover letters, master interviewing techniques, improve your work skills, and prepare for occupation-related exams. It will also help you explore occupations and find your occupation match and generate ideas about possible career paths to take.
Some of the databases will be different, but you still have access to reliable, authoritative resources using the GALILEO Discover search featured on the GALILEO website.
Stay Connected! Twitter | Facebook | News Feed
Contact GALILEO with questions or suggestions.