Filed Under: Scholar
Posted November 20, 2012
Books to TV and Books to Movies in NoveList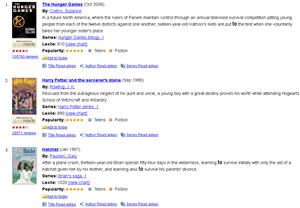 NoveList now has appeal terms to help users find books or short stories that have been made into a movie or a television show. For movies, this includes everything from the obvious The Hunger Games to lesser known titles like The Wettest Country in the World (recently adapted into Lawless) and short stories like "Why don't you dance" (which was adapted into the film Everything Must Go). For the small screen, you can find books that are broken up into episodes for a television series or miniseries like Boardwalk Empire or The Thornbirds.
To find these books, go to NoveList or NoveList K-8 and type in "Books to movies" or "Books to TV" (you'll need to include the quotation marks) in the search box. On the results page, use the "Narrow results column" to choose other genres, subject headings, and/or appeal factors. You can also click the "Lists and Articles" tab to see related book lists for different ages.
NoveList also includes the related headings, "Movie tie-ins" and "TV tie-ins." Searching for these will reveal books adapted from film and TV.
In addition, NoveList contributor Shelley Mosely recently wrote the article, Seen the Movie? Read the Book!, which pulls together a list of popular movies and suggests related books for futher reading.
Adapted from Books to TV and Books to Movies in October 2012 NoveList Notes
Posted November 14, 2012
Celebrate University Press Week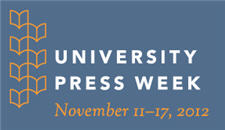 This week we celebrate University Press Week, which highlights the contributions of university presses to culture, academia, and society. It was established in June of 1978 when U.S. President Jimmy Carter proclaimed "University Press Week" to mark the centennial of university press publishing in the United States.
To find the websites and publications of university presses in your area, see the membership list of the Association of American University Presses or this map of university presses.
Posted November 11, 2012
To Honor All Who Served in the United States Armed Forces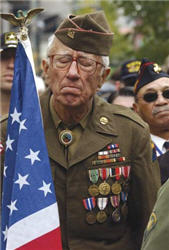 In honor of our veterans, here are a few GALILEO resources to learn more about the history of the armed forces. Go to GALILEO and search for any branch of the military, a historical event, or another topic of interest to find articles and more.
For those who purchase ProQuest resources, ProQuest offers a Military Journals collection with several hundred military titles, including Joint Force Quarterly: JFQ, Military Intelligence Professional Bulletin, and Foreign Affairs. ProQuest Newspapers also includes several military titles, including Air Force Times, Armed Forces Journal, Army Times, Defense News, Federal Times, Marine Corp Times, and Navy Times.
For a look at the armed forces in Georgia over the years, search the Digital Library of Georgia for military, veterans, or a particular war or branch of the military.
Image from Encyclopædia Britannica
Some links may not work off site. Log in to GALILEO first for access.
Posted November 1, 2012
GALILEO Resources for Native American Heritage Month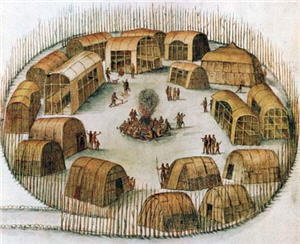 November is Native American Heritage Month. If you would like to find resources to celebrate the history and traditions of Native Americans, take a look at these GALILEO resources.
Some of you may have noticed the search box that recently appeared in GALILEO. Discover GALILEO is a search of most of the GALILEO resources and provides a quick way for users to find articles, book chapters, and more all in one place. Discover GALILEO is great for any topic, so try searching for Native Americans, Indians of North America, or any person, place, or event to see what you can find. Some good search examples are "Mary Musgrove" (the quotes ensure results include her first and last name together), Cherokee Syllabary, or Trail of Tears.
To find fiction book recommendations, search NoveList or NoveList K-8 for Indians of North America. To find Native American authors, use the Advanced Search, leave the search box blank, and choose Native American in the Author's Cultural Identity field.
For information about Native Americans in Georgia, the New Georgia Encyclopedia offers quite a few articles about Native American history and culture. Read about the read about the Creek Indians and their leaders, including Tomochichi and Mary Musgrove, or read about about the Cherokee Indians and their removal. You can also browse to the History and Archaeology section and see articles under Archaeology and Early History to learn about the Native Americans in Georgia's early history. The Digital Library of Georgia includes the Southeastern Native American Documents, 1730-1842 collection, which contains approximately 2,000 documents and images relating to the Native American population of the Southeastern United States. Finally, GeorgiaInfo provides links to resources about Native Americans in Georgia.
Some links may not work off site. Log in to GALILEO first for access.
Image from Encyclopædia Britannica
Posted October 31, 2012
Printable Cards with Instructions for Downloading eBooks at EBSCOhost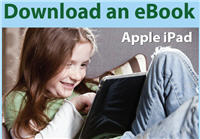 EBSCO has created colorful, two-sided cards with instructions for downloading eBooks at EBSCOhost to computers, phones, or tablets.
You can access these at this article in the EBSCO support site, eBook Printable Cards for Phones, Tablets, or Computers.
See the GALILEO FAQ on downloading ebooks for more information.