Filed Under: General
Posted May 24, 2015
Happy Birthday, Henry Grady!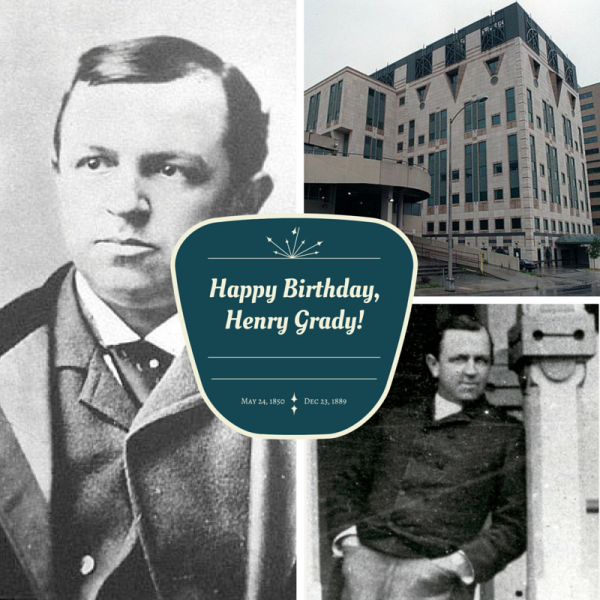 On this day in 1850, Henry W. Grady was born in Athens, Georgia. Grady was the managing editor of the Atlanta Constitution in the 1880s and a proponent of the New South. He published an article titled "The New South" in the Atlanta Daily Herald on March 14, 1874. Grady's New South advocated unity between the South and North and promoted the advancement of industry in Atlanta. Grady's campaigning worked and partnerships with the North increased investment in Atlanta industry. One example is the cotton expositions Atlanta hosted in 1881, 1887, and 1895. These events brought in millions of investment dollars to Atlanta. Grady also lobbied to establish the Georgia Institute of Technology in Atlanta after proclaiming the superiority of Atlanta over other smaller cities in Georgia. As you can imagine, these claims did not make the other cities happy. While Grady's New South was not universally accepted, Grady attempted to attach northern interests to Atlanta until his abrupt death from pneumonia on December 23, 1889.
We are still reminded of Henry Grady in our everyday lives. The Georgia county of Grady was named after him in 1905, as is Grady Memorial Hospital in Atlanta which opened on June 1, 1892.
Read the original article "The New South" in the Atlanta Daily Herald in the Atlanta Historic Newspapers Archive from the Digital Library of Georgia.
Images are from the New Georgia Encyclopedia.
Posted May 19, 2015
Atlanta University Center Robert W. Woodruff Library now included in the GKR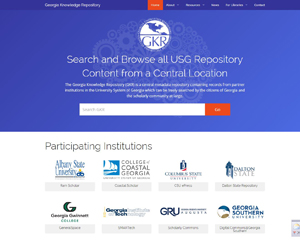 We are pleased to announce that the records from the institutional repository of Atlanta University Center Robert W. Woodruff Library are now included in the Georgia Knowledge Repository (GKR).
Search the Georgia Knowledge Repository here: http://www.gaknowledge.org/
Posted May 12, 2015
Graduates, Take GALILEO with You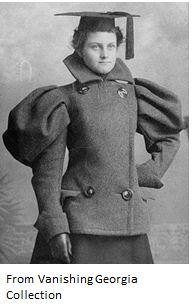 Congratulations to all 2015 graduates of Georgia's schools and colleges!
You may be leaving your school behind, but you can still access GALILEO through your Georgia public library. Just contact your local public library for the GALILEO password or information on accessing your public library's online resources.
Public libraries in Georgia offer a premier set of job and career resources. Chief among these is LearningExpress Library, which offers practice tests, tutorials, and eBooks related to job search and workplace skills improvement, career certification and licensing exam preparation, college entrance and graduate school admissions exam preparation, GED exam preparation, and more.
Job and Career Accelerator helps you create professional and effective resumes and cover letters, master interviewing techniques, improve your work skills, and prepare for occupation-related exams. It will also help you explore occupations and find your occupation match and generate ideas about possible career paths to take.
Some of the databases will be different, but you still have access to reliable, authoritative resources using the GALILEO Discover search featured on the GALILEO website.
Stay Connected! Twitter | Facebook | News Feed
Contact GALILEO with questions or suggestions.
Posted April 24, 2015
This Day in Georgia History: April 24, 1979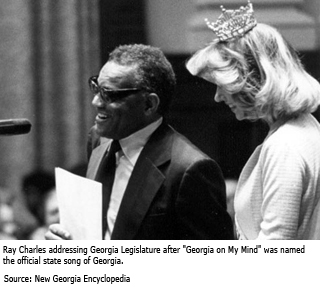 On this day in 1979, the song "Georgia on My Mind" by Albany-born Ray Charles became the official state song of Georgia. Did you know that the well-known Ray Charles' version of the song is actually a cover? Ray Charles recorded it in 1960 for his album The Genius Hits the Road; however, the music was originally composed by Hoagy Carmichael with lyrics by Staurt Gorrell in 1930. While the most popular version of the song is by Ray Charles, Willie Nelson also covered it in 1978 for his album Stardust.

Ray Charles was also the first performer inducted into the Georgia Music Hall of Fame in 1979.

Find more interesting facts about Georgia by visiting the New Georgia Encyclopedia.

Some links may not work off site. Log in to GALILEO first for access.
Posted April 22, 2015
Celebrating the 45th Earth Day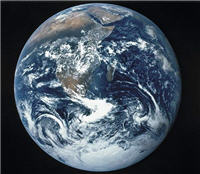 Celebrate Earth Day, year-round using GALILEO resources to research issues such as climate change, conservation, biodiversity, energy, green economy, recycling, and sustainable agriculture and development.
You can research these issues and more in GreenFILE, Environment Complete, and Encyclopaedia Britannica. Find these databases and more in the Ecology (for GALILEO Scholar or GALILEO Library) or Environment (for GALILEO High School) subject areas.
Image from Encyclopaedia Britannica's Earth article
Stay Connected! Twitter | Facebook | News Feed