Filed Under: General
Posted September 23, 2016
Happy Birthday, Ray Charles!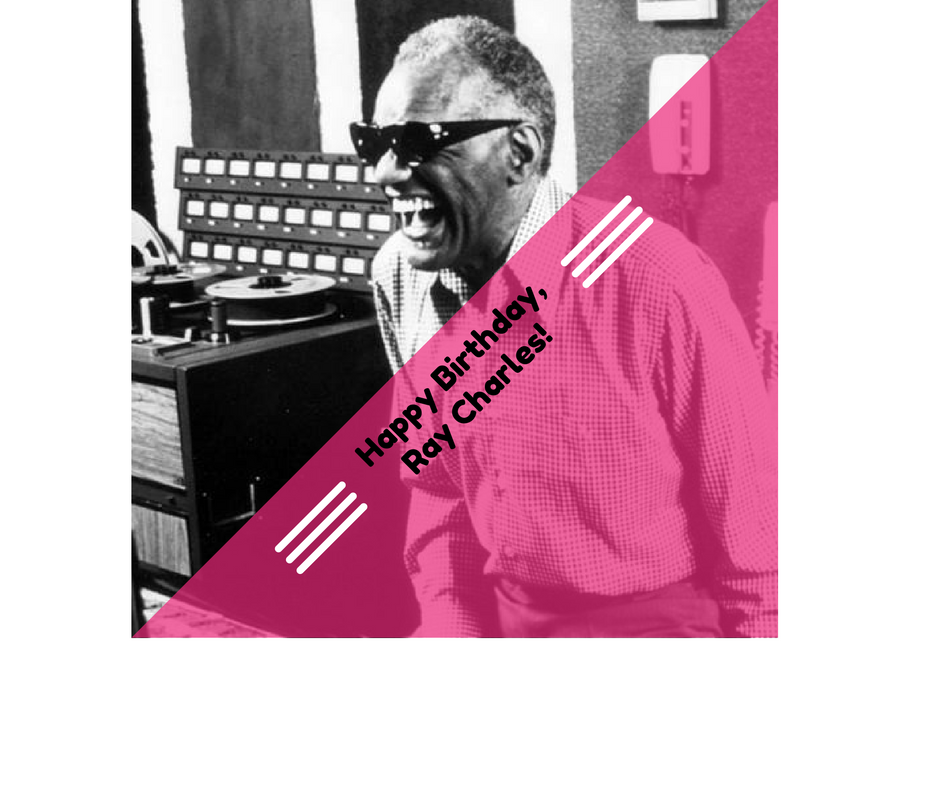 Ray Charles was born on this day in 1930 in Albany, Georgia. Charles pioneered the style that came to be known as "soul," a blend of gospel music, blues, and jazz. He performed for over four decades; however, he may be best known for the song "Georgia on My Mind," which became the number-one hit of 1960. The song was originally written by Hoagy Carmichael on the same year of Charles' birth.
On April 24, 1979, the song became the official state song of Georgia. While the most popular version of the song is by Ray Charles, Willie Nelson also covered it in 1978 for his album Stardust.
Ray Charles was also the first performer inducted into the Georgia Music Hall of Fame in 1979.
Find more interesting facts about Georgia by visiting the New Georgia Encyclopedia.
Posted September 21, 2016
Happy 21st Birthday, GALILEO!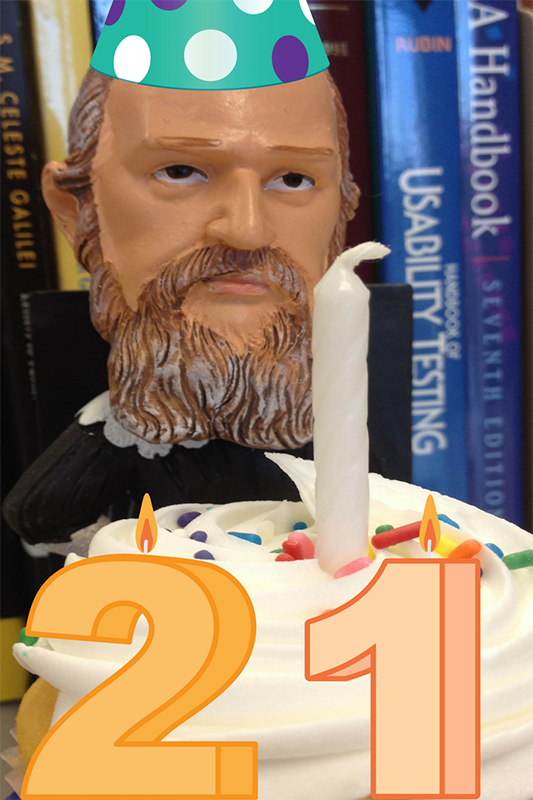 Before there was Blogger, before YouTube, before MySpace, even before Google, there was GALILEO. The GALILEO website went live on September 21, 1995, opening up a world of reliable, authoritative information for Georgians. Visit A Vision for One Statewide Library to read about the origins of the GALILEO initiative. The GALILEO Scrapbook documents GALILEO's history with images and milestones of nearly two decades
What was your first research project using GALILEO? Were you looking for information on animals and their habitats, for peer-reviewed articles for a research paper, for authoritative information on cancer research, for ancestors to fill out your family tree? What did the GALILEO environment look like then? Check out the video and timeline to tweak your memory.
20th Birthday Video
GALILEO Timeline
Posted August 9, 2016
FY17 GALILEO Resource Changes
The following eBook collections have been added to your GALILEO Databases A-Z list:
(available to all GALILEO institutions)
ebrary eBook Collections (available to all GALILEO institutions)
ebrary College Complete: Contains nearly 40,000 titles that focuses on Business and Management, Career Development & Guidance, Two-Year College Liberal Arts Curriculum and Vocational Education.

ebrary Public Library Complete: This collection contains nearly 33,000 titles in a broad range of subjects, such as, popular interest, career development, and arts & leisure.
TumbleBooks Premium (for Public Libraries only): This collection contains over 1000 titles appropriate for grades K-6. It includes animated talking picture books, chapter books, videos, non-fiction titles, playlists, books in languages other than English such as French and Spanish, graphic novels and math stories. (available to Public Libraries only)
Posted July 20, 2016
Enhanced Macon Telegraph Historic Newspapers Archive

Macon Telegraph Historic Newspapers Archive is now compatible with all current browsers. Users are no longer required to download the DjVu plugin to view newspaper pages in this archive.
GALILEO Express Link: http://www.galileo.usg.edu/express?link=mact
The full announcement from the Digital Library of Georgia is below.
====
The Digital Library of Georgia is pleased to announce the re-release of the enhanced Macon Telegraph Historic Newspapers Archive:
http://dlg.galileo.usg.edu/telegraph
The Macon Telegraph Historic Newspapers Archive is now compatible with all current browsers and provides access to early issues of the Macon Telegraph ranging from its inception as a weekly newspaper in 1826, through the daily issues of the early twentieth century without the use of plug-ins or additional software downloads. Consisting of over 51,000 newspaper pages, the website provides historical images that are both full-text searchable and can be browsed by date.
The archive includes the following titles: Daily Telegraph and Messenger (1873), Georgia Telegraph (1832-1835, 1844-1858), Georgia Weekly Telegraph and Georgia Journal & Messenger (1869-1880), Georgia Weekly Telegraph, Georgia Journal & Messenger (1880-1882), Macon Daily Telegraph (1860-1863, 1865-1869, 1908), Macon Georgia Telegraph (1836-1844), Macon Telegraph (1826-1832, 1894-1905), Macon Telegraph and Messenger (1873-1882), Macon Tri-Weekly Telegraph (1862-1863), Telegraph and Messenger (1871-1873), Twice-A-Week Telegraph (1907), Weekly Georgia Telegraph (1858-1869), Weekly Telegraph (1885-1895), Weekly Telegraph and Messenger (1884-1885).
The Macon Telegraph Historic Newspapers Archive is a project of the Digital Library of Georgia, a part of Georgia's Virtual Library GALILEO and is based at the University of Georgia.
Other newspaper archives available through the Digital Library of Georgia include the Atlanta Historic Newspapers Archive (1847-1922), the Savannah Historic Newspapers Archive (1809-1880), the South Georgia Archive (1845-1923), the Athens Historic Newspapers Archive (1827-1928), the West Georgia Historic Newspapers Archive (1843-1942), the North Georgia Historic Newspapers Archive (1850-1922), the Columbus Enquirer Archive (1828-1890), the Milledgeville Historic Newspapers Archive (1808-1920), the Southern Israelite Archive (1929-1986), the Red and Black Archive (1893-2006), and the Mercer Cluster Archive (1920-1970). These archives can be accessed at http://dlg.galileo.usg.edu/MediaTypes/Newspapers.html
====END====
If you have any questions or need more information, please use the GALILEO Contact Us feature or contact the ITS Helpdesk at helpdesk@usg.edu or 1-888-875-3697.
Posted June 2, 2016
How ERIC Selects New Sources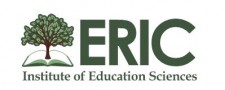 ERIC builds a strong education research collection by continuously seeking out new sources of rigorous content and adding them to the collection. But how does ERIC select publications for the online libary?
A new video provides the answer to how ERIC selects new sources, including education-focused journals, grey literature reports, and conference papers. The video was developed to help answer one of the most frequently asked questions by ERIC users and to help publishers and organizations producing materials in the field of education understand what ERIC considers when evaluating potential new sources. Watch this video if you want to learn about the types of resources ERIC will and will not index, the source selection process, and how to recommend a new resource.
Twice a year, in the spring and fall, ERIC reviews journals and producers of conference papers, reports, and books as potential candidates for inclusion in ERIC, using a revised selection policy as a guide when evaluating recommended content. The revised policy was released in January 2016 to clarify the types of materials ERIC is seeking for the collection. ERIC considers resources that are education research focused and include citations, orginal analyses of data, and well-formed arguments. ERIC also considers collection priorities, such as peer- reviewed and full-text materials. ERIC invites users to send recommendations for journals and known sources of conference papers or reports.
In addition to a link to the ERIC website, GALILEO users will find ERIC at EBSCOhost in their database listings. How do you decide which to use? The answer is both. ERIC at EBSCOhost offers the advantage of linked journal content, so many of the journal articles not available at eric.ed.gov will be available because of publisher agreements at EBSCO. The eric.ed.gov website has been adding more journal content as they have been able to strike some publisher agreements.
Subscribe to ERIC Newsflash