Filed Under: General
Posted February 5, 2016
Happy Birthday, Hank Aaron!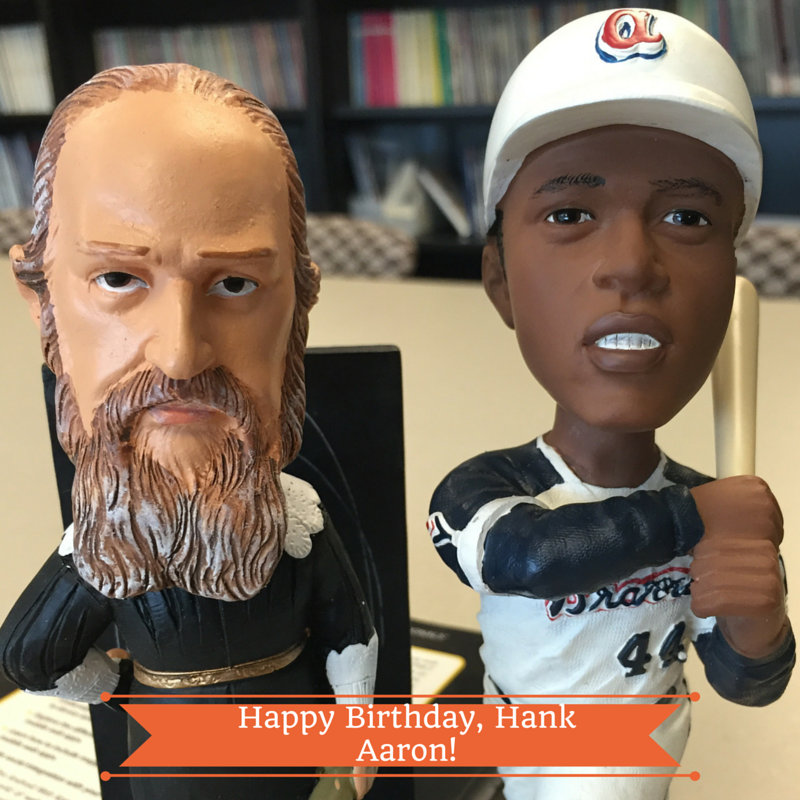 "Hammerin' Hank" Aaron is considered one of the greatest baseball players of all-time. Aaron of was born on this day in 1934 in Mobile, Alabama to Estalla and Herbert Aaron. He decided to become a baseball player after seeing Jackie Robinson give a speech during a spring training game he attended in Mobile with his father. Since his high school did not have a baseball team, he decided to play softball. He was offered a contract his junior year for the Negro American League's Indianapolis Clowns. It wasn't long before major league scouts noticed him and the Boston Braves bought out contract midway through his first season with the Clowns. After the Atlanta Braves' starting left fielder, Bobby Thomson, injured his ankle, Aaron was called to fill his spot in the lineup where he hit a home run in his first at-bat. This was the first of many homeruns during his 21-season career with the Atlanta Braves. He set many records during his career including breaking Babe Ruth's home run record by hitting his 715th on April 8, 1974, at Atlanta–Fulton County Stadium. He ended his career with 755 home runs. This record stood until 2007.
Some links may not work off site. Log in to GALILEO first for access.
Posted February 3, 2016
Milledgeville Historic Newspapers Archive Enhanced; DjVu No Longer Required

Milledgeville Historic Newspapers Archive is now compatible with all current browsers. Users are no longer required to download the DjVu plugin to view newspaper pages in this archive.
GALILEO Express Link: http://www.galileo.usg.edu/express?link=miln
The full announcement from the Digital Library of Georgia is below.
====
The Digital Library of Georgia is pleased to announce the re-release of the enhanced Milledgeville Historic Newspapers Archive:
http://milledgeville.galileo.usg.edu/
The Milledgeville Historic Newspapers Archive is now compatible with all current browsers and provides access to issues from 1808 to 1920 without the use of plug-ins or additional software downloads. Consisting of over 49,000 newspaper pages, the website provides historical images that are both full-text searchable and can be browsed by date. Because Milledgeville served as the state capital from 1804 to 1868, during the antebellum, Civil War, and Reconstruction periods in the state's history, the site will provide researchers with particular historical insight into Georgia politics during the nineteenth century.
The Milledgeville Historic Newspapers Archive is a website in the Digital Library of Georgia, a project of Georgia's Virtual Library GALILEO and is based at the University of Georgia.
Other newspaper archives available through the Digital Library of Georgia include the Athens Historic Newspapers Archive (1827-1928), the West Georgia Historic Newspapers Archive (1843-1942), the Savannah Historic Newspapers Archive (1819-1880), the Atlanta Historic Newspapers Archive (1847-1922), the Macon Telegraph Archive (1826-1908), the North Georgia Historic Newspapers Archive (1850-1922), the Columbus Enquirer Archive (1828-1890), the Southern Israelite Archive (1929-1986), the Mercer Cluster Archive (1920-1970), and the Red and Black Archive (1893-2006). These archives can be accessed at http://dlg.galileo.usg.edu/MediaTypes/Newspapers.html
====END====
If you have any questions or need more information, please use the GALILEO Contact Us feature or contact the ITS Helpdesk at helpdesk@usg.edu or 1-888-875-3697.
Posted January 27, 2016
GALILEO Resources for African American History Month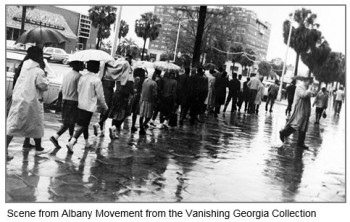 African American History Month, or Black History Month, starts next week, and GALILEO includes many articles, images, and videos to help Georgia schools and libraries celebrate.
Start by entering a person or event associated with African American history in the Discover GALILEO search box. Examples include Martin Luther King, Jr., Rosa Parks, Zora Neale Hurtson, Civil Rights Movement, Selma Montgomery March, Harlem Renaissance, African American arts. You may even want to try "celebrate black history" for articles to help you come up with new ideas.
The Civil Rights Digital Library (CRDL) offers a variety of primary sources on the Civil Rights Movement, including films clips, images, oral histories, and more.
For a look at the history of African Americans in Georgia, the Digital Library of Georgia offers historical images (Vanishing Georgia in particular), newspapers, and more. You can browse by your county or by subject (such as Peoples and Cultures) to see collections. Several collections of note are "Integrated in All Respects": Ed Friend's Highlander Folk School Films and the Politics of Segregation; Community Art in Atlanta, 1977-1987: Jim Alexander's Photographs of the Neighborhood Arts Center from the Auburn Avenue Research Library; and The Blues, Black Vaudeville, and the Silver Screen, 1912-1930s. See this DLG Blog post for links to more collections.
For the institutions that purchase it, Encyclopædia Britannica offers authoritative information on famous African Americans and historical events. Don't miss the spotlight on Black History because Britannica has pulled together a nice collection of biographies, documents, multimedia, a timeline, learning activities, and more.
NoveList Plus and NoveList K-8 Plus offer book recommendations for all ages. Search for "African Americans" to see books, lists, and articles related to this topic, or check out the Advanced Search where you can limit your search to books written by African American authors (Hint: Leave the search box blank and choose African-American in the Author's Cultural Identity field to see a list of books by African American authors). Be sure to click on the "Lists and Articles" tab in your search for supplemental bibliographies and readers' advisory articles on the topic.
GALILEO News Feed
Subscribe to GALILEO News
Subscribe to GALILEO System Status Announcements
Subscribe to GALILEO listserv
Contact GALILEO with questions or suggestions.
Posted January 6, 2016
2016 Edition of Statistical Abstract of the United States Available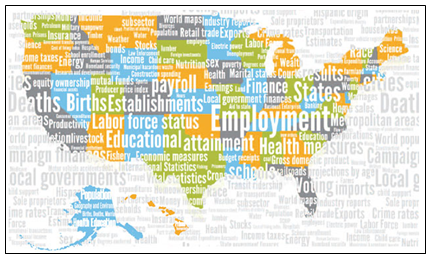 The ProQuest Statistical Abstract of the United States is the authoritative and comprehensive summary of statistics on the social, political, and economic conditions of the United States and is available to all GALILEO users. The online edition includes over 1400 individually indexed tables that are searchable, browsable, and downloadable into Excel.
Sample reference questions that can be answered with Statistical Abstract of the United States:
* In the future will more men or women live to be 100?
* What state awards the largest number of science and engineering degrees?
* What states generate and receive the most hazardous waste?
* Who goes to the vet more often – cat owners or dog owners?
* Is the homeless population increasing or decreasing?
Resources to help users and library staff
* Quick Start LibGuide with promotional materials, recorded webinars, and useful guides to using the database
* GALILEO webinars on Statistical Abstract of the U.S. scheduled in February and March

Express Link for Statistical Abstract of the United States:
http://www.galileo.usg.edu/express?link=zusa
Posted December 9, 2015
DLG and Georgia Archives Named Best Genealogy Websites
Family Tree Magazine has included the Digital Library of Georgia and the Georgia Archives in its "75 Best Websites for US State Genealogy Research in 2015." "If your ancestors hailed from the Peach State, you can cover a lot of ground here with a single search" the article says of the DLG. It highlights the depth of content and search tools that make the DLG a great genealogy research site. The Virtual Vault at the Georgia Archives is praised as a place to find colonial wills, Confederate pension applications, death certificates (1914-1927), and other state records.
The article points out that "the increasing digitization of state records has made competition fierce for our annual 75 Best State Websites list." Digitized collections have changed the nature of genealogy research from "traveling to state capitals around the country, borrowing microfilms or ordering photocopies" to clicking to access a record for much of the items needed to continue the family tree search.
Congratulations to the people at the DLG and Georgia Archives!