Filed Under: General
Posted September 21, 2015
Happy Birthday, GALILEO!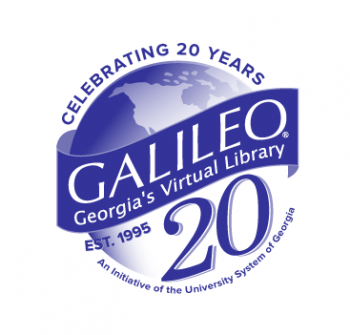 The year is 1995. The World Wide Web is 5 years old. 18 million American homes are now online, but only 3% of online users have ever signed on to the Web, according to the Pew Research Center.* The first planet outside our solar system is found using telescopes on the ground. President Clinton signs the National Highway Designation Act, which ended the 55 mph speed limit. Netscape Navigator faces a competing web browser in Microsoft's Internet Explorer. Microsoft also released Windows 95. eBay, originally Auctionweb, lists its first item, a broken laser pointer. The final original Calvin and Hobbes comic strip is published. Google, MySpace, YouTube, and Facebook are all in the future. Jerry Garcia dies a little over a month before GALILEO goes online on September 21st.
For many users, GALILEO was their first introduction to the Internet, as well as the benefits this technology had for learning and research. Institutions that had only a few journals suddenly had access to hundreds of titles. Over 20 years, GALILEO grew with the fast-paced technological world, adding content to meet the needs of different kinds of researchers and adding tools and services to make that content more discoverable. And over 20 years, GALILEO's user base grew, demonstrated by more than 1.7 billion user experiences.
What was your first research project using GALILEO? Were you looking for information on animals and their habitats, for peer-reviewed articles for a research paper, for authoritative information on cancer research, for ancestors to fill out your family tree? What did the GALILEO environment look like then? Check out the video and timeline to tweak your memory.
20th Birthday Video
GALILEO Timeline
Whether you're hosting a party in your library or just sending good wishes, lift a real or imaginary glass to the future. There are great things to come!
COMO attendees are invited to the GALILEO birthday break on Thursday, October 8, at 2:30 to help celebrate the 20-year milestone.
Posted August 13, 2015
EBSCO Adds Associated Press Videos

You may have noticed something new included in your search results recently. EBSCO has added video content from Associated Press to Discovery, Explora, and EBSCOhost for all institutions. Content includes approximately 60,000 videos from 1930 to present. Users can find videos about current and historical events; famous people including political leaders, celebrities and athletes; as well as videos related to art, music, literature, science and technology. When a search is executed, transcripts from all videos are also searched. If one or more videos contains your search term, a carousel of related videos will show as the third item in your results list.
Tip: From the carousel, click "View All" to see at what point in the video your search term is mentioned. Clicking on a time will then jump to that location in the video.
If you have any questions or need more information, please use the GALILEO Contact Us form.
Posted August 10, 2015
Smithsonian Institution Founded August 10, 1846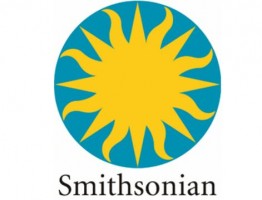 Celebrate by reading Smithsonian in GALILEO!
The Smithsonian Institution was founded on this date in 1846 when the United States Congress passed the legislation for an establishment dedicated to the "increase and diffusion of knowledge." It is named for British scientist James Smithson, who willed his fortune to the United States to establish the institution, even though he had never visited America. Today, the Smithsonian is the world's largest museum and research complex, made up of 19 museums and galleries, the National Zoological Park, and nine research centers. Its collections boast nearly 138 million items.
GALILEO users have access to Smithsonian, the monthly magazine of the Smithsonian Institution, from 1990 to the present. In GALILEO, users can

Access the current and past issues

Search within all issues for a specific topic

Set up a journal alert to be notified when a new issue is available
To access Smithsonian:
Go to the Magazines A-Z tab in GALILEO
Search for smithsonian
Choose the Smithsonian option in the magazine list in Find It @ GALILEO
Choose EBSCOhost Academic Search Complete from the database list
Click on an issue to the right to access the magazine
To search across multiple issues for a particular product, click "Search within this publication" [Note: Type the word "and" along with your topic in the search box (e.g., "and animals")]
Click "Share" to set up an alert
Login options:
1) Log in via your PINES account, or
2) Try this! (geolocation), or
3) Contact your public library or your institution's library.
Posted August 9, 2015
Happy Birthday, Deion Sanders!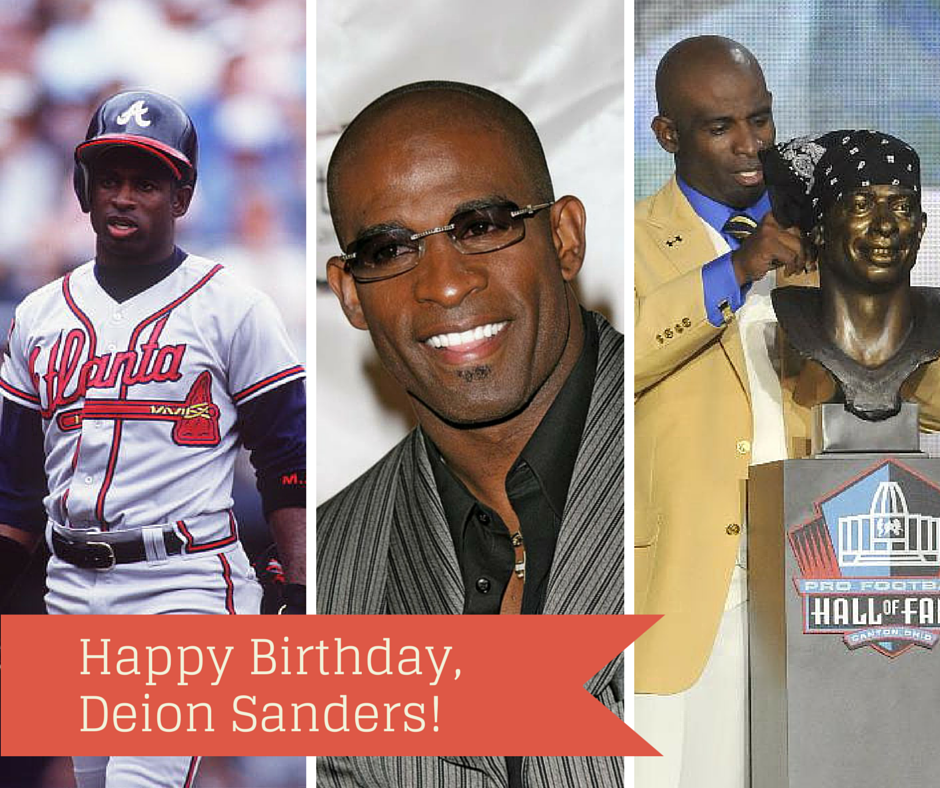 On August 9, 1967, one of the most gifted athletes in Georgia sports history, Deion Sanders, was born in Fort Myers, Florida. If you grew up near Atlanta during the early 90s, you most likely have heard the nicknames "Primetime" and "Neon Deion." Sanders earned these nicknames through his talent and flair. "Primetime" played for the Atlanta Braves from 1991-1994 and for the Atlanta Falcons from 1989-1993. Sanders is the only person to have played in both a Super Bowl and World Series. After leaving the Atlanta Braves, he went on to play with three other teams before retiring in 2001. He retired from football four years later in 2005. After retiring from football, he became an analyst for the NFL Network. Sanders was elected into the NFL Hall of Fame in 2011.
Some links may not work off site. Log in to GALILEO first for access.
Posted June 16, 2015
Create Your Own Genealogy Roadshow with GALILEO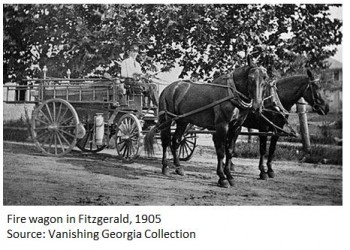 Family reunions and popular television series on finding ancestors are raising users' interest in researching their family histories. GALILEO has a rich collection of resources to help Georgians track their ancestors, famous or infamous.
The recently revised HeritageQuest Online includes census records, local histories, and family histories and is easy to access from home with a public library login. (See list below for ways to log in). This resource also includes genealogy training videos and tip sheets for users; just look for the Research Aids link at the top after you log in.
Ancestry Library Edition is a robust genealogy resource that includes military, immigration, census, court, birth, marriage, and death records, as well as maps, images, obituaries, and much more. Ancestry Library Edition provides blank census forms and research forms to help you keep up with the information you collect; just click the Charts and Forms tab at the top to see these. This database is only available in the library due to licensing restrictions from the vendor, so you'll need to go to your local Georgia public library or participating academic library to access it. You don't need to log in to reach the Ancestry.com Learning Center with research guides and other search help.
For all things Georgia, the Digital Library of Georgia includes over a million digital items on Georgia's history and culture. Popular resources for family history research include:

Remote Access for Public Library Users
1) Log in via your PINES account, or
2) Try this! (geolocation) or
3) Contact your public library.