Filed Under: General
Posted January 27, 2015
Georgia Archives Upcoming Events
The Georgia Archives, in Morrow, Georgia, is an important center for the preservation of and access to Georgia historical documents, has an exciting slate of activities of interest to the library and education communities and to anyone interested in history. The lunch and learn sessions are free; just bring your lunch and enjoy. The February 18th workshop has a registration fee.
Lunch and Learn Lunch_Learn_-Jan-_April_2015.pdf
The Tuskegee Airmen, 1930-1949, presented by Dr. Daniel Haulman, Air Force Historical Research Agency
February 13, 12:00-1:00 p.m.

The History and Preservation Treatment of Savannah's Historic Torahs, , presented by Kim Norman, Georgia Archives and Members of Mickve Israel Congregation
March 13, 12:00-1:00 p.m.

Black History Month Program BlackHistoryMonth_flyer_2015.pdf
Local Institutional Collections that Highlight Experiences of African Americans in the 20th Century South
February 14, 10:00 a.m.-3:00 p.m.

Local Government Records Management and Preservation Workshop ($25 registration fee) Historical_Records_Preservation_Workshop.pdf
February 18, 9:00 a.m.-2:00 p.m.
Posted January 23, 2015
Text-to-Speech Features in GALILEO Resources
GALILEO users can listen to articles read to them in several GALILEO resources. The text-to-speech, or read-aloud, feature can be very helpful for students struggling with reading or for those who just prefer to listen to the spoken word. The voices sound natural, and in some resources, are available in various accents. Some even provide a download option to make it easy for users to listen at their leisure.





The Discover search and EBSCO databases provide a "Listen" feature and a download option to save articles as mp3 files. The downside to this feature is that it's only available for HTML articles, and many articles are only available as PDFs. The Listen/Download feature appears just above the HTML text of the article. There are also options to select the accent of the reader (American, British, or Australian), as well as the reading speed. The Discover search and core EBSCO databases are available to all GALILEO users.
For K-12 schools and the higher education institutions that purchase SIRS resources, SIRS Discoverer also features a "Listen" feature and the ability to download an mp3. The ReadSpeaker tool also allows users to select reading speed and options for highlighting text. All of the articles are in HTML, so every article can be read aloud and downloaded.



Britannica Elementary articles appear in an easy-to-use reader. Students will find clicking the "play" button intuitive. Britannica Middle and Britannica High have speaker icons at the top of articles to turn on the read-aloud feature. Britannica is subscribed via GALILEO by K-12 schools.
To try out any of these features, go to the database and run a search. Select an article to see the text-to-speech features.
Posted January 19, 2015
Happy Martin Luther King, Jr., Day!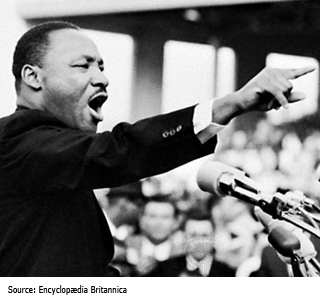 Celebrate Martin Luther King, Jr., Day by exploring some of the resources available through GALILEO. Just search GALILEO for Martin Luther King, Jr. to see articles, images, videos, and more, including items from the Civil Rights Digital Library (CRDL). Below is a list of some of the collections available through the CRDL:
Also, be sure to check out the full text of the "I Have a Dream" speech.
Some links may not work off site. Log in to GALILEO first for access.
Posted December 29, 2014
This Day in Georgia History: December 29, 1835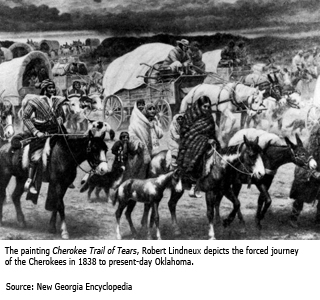 On this day in 1835, the Treaty of New Echota was signed. The treaty ceded Cherokee land to the U.S. in exchange for five million dollars. The treaty was negotiated by Cherokee leader, Major Ridge, who only spoke for a small fraction of the Cherokee nation. The rejection of the treaty by the Cherokee Nation would lead to the forced removal of the Cherokee Nation from Georgia.
Read a letter from John Ross, principal Chief of the Cherokee Nation, denouncing the Treat of New Echota in the Digital Library of Georgia






Posted December 23, 2014
Even More New Content Available in LearningExpress Library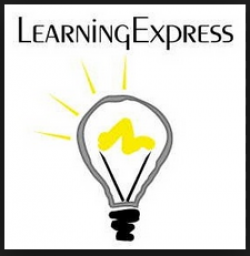 Here's a tip for making the most of the down time you have through the holidays or for starting your list of New Year's resolutions: LearningExpress Library provides over 1,000 online practice tests and interactive skill-building tutorials, and more than 200 eBook titles to help users build their careers and improve their skills. Take a look at the new content now available.
New Resources

New practice tests added include Real Estate exams, Praxis® Core exams, and Advanced Placement (AP) Chemistry and U.S. History exams. In addition, there are tutorials in Spanish for each of the 2014 GED® subject tests.
Downloadable eBooks continue to grow, with new titles and/or editions for the GED® test, Praxis® Core, and Praxis II® exams.
New computer tutorials include Outlook 2013 courses for basic, intermediate, and advanced levels, and an Outlook 2013: What's New tutorial. This completes the collection of Microsoft Office 2013 products.

LearningExpress Library provides a large collection of test preparation tools, skill-building materials, and career resources for K-12 students through adult learners. It includes
Job and Career Accelerator
for resume building, exploring careers, developing interview skills, and managing a job search. These resources are available to all Georgia citizens through their public libraries.
If the links above don't take you straight to the resources, try these login options:
1) Log in via your PINES account, then click on the link to GALILEO, or
2) Try this! GALILEO may recognize a public library nearby through geolocation, or
3) Contact your public library for your GALILEO password.
LearningExpress Library Express LInk: http://www.galileo.usg.edu/express?link=zxle
GALILEO News Feed
Subscribe to GALILEO News
Subscribe to GALILEO System Status Announcements
Subscribe to GALILEO listserv
Contact GALILEO with questions or suggestions.