Filed Under: Events
Posted January 19, 2015
Happy Martin Luther King, Jr., Day!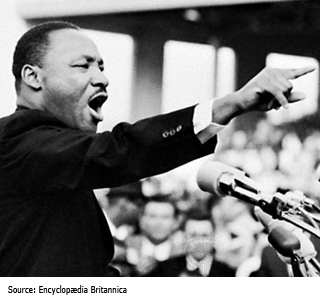 Celebrate Martin Luther King, Jr., Day by exploring some of the resources available through GALILEO. Just search GALILEO for Martin Luther King, Jr. to see articles, images, videos, and more, including items from the Civil Rights Digital Library (CRDL). Below is a list of some of the collections available through the CRDL:
Also, be sure to check out the full text of the "I Have a Dream" speech.
Some links may not work off site. Log in to GALILEO first for access.
Posted November 12, 2013
Celebrate University Press Week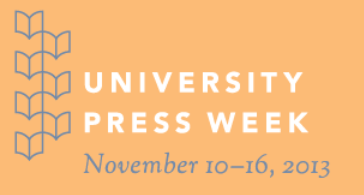 This week we celebrate University Press Week, which highlights the contributions of university presses to culture, academia, and society. It was established in June of 1978 when U.S. President Jimmy Carter proclaimed "University Press Week" to mark the centennial of university press publishing in the United States "in recognition of the impact, both here and abroad, of American university presses on culture and scholarship."
The University of Georgia Press is joining 36 other presses to provide a University Press Week blog tour highlighting the value of university presses and the contributions they make to scholarship and our society. To find the websites and publications of university presses in your area, see the membership list of the Association of American University Presses or this map of university presses.
Visit these Georgia university presses
* University of Georgia Press
* University Press of North Georgia
* Mercer University Press
* Kennesaw State University Press
Posted October 1, 2012
Look for GALILEO at COMO
GALILEO staff are looking forward to seeing all of you at the exhibit booth and at sessions in Macon next week. Visit exhibit booth #53 to pick up new posters and bookmarks, to find out more about Discover GALILEO, and to chat with us about anything that's on your mind.
Several presentations on GALILEO are featured at COMO this year. A short list is below. A COMO session flyer is available.
Discovering What's New in GALILEO (New Discovery Service)
GeorgiaInfo: Redesigned and Renovated
New Georgia Encyclopedia: Discover It All
Local History: Researching Your Community with GALILEO
Digitized Georgia: Preservation and Access Discussion (includes panelists from DLG, GSU, UGA, and more)
GALILEO Knowledge Repository (GKR)
Sessions on new public library resources RB Test Prep, LearningExpress Library, and Job and Career Accelerator
See you in Macon!
Posted October 31, 2011
GALILEO at GaETC 2011

Come visit GALILEO staff at the exhibit booth at the 24th Annual Georgia Educational Technology Conference at the Georgia International Convention Center (GICC) in Atlanta, Georgia! We will be in the exhibit hall with bookmarks, posters, and handouts, and staff will be ready to answer any questions you may have about GALILEO and GALILEO resources.
There will also be GALILEO-related presentations for anyone interested:
Wednesday, November 2, 3:15 p.m. - 4:15 p.m.
Creating Your Story: Tips for Using GALILEO in Student Multimedia Projects - Salon 2

Thursday, November 3, 9:45 a.m. - 10:45 a.m.
Civil War Sesquicentennial: Digital Resources in GALILEO - German 3-4
Enhancing History Education with Digitized Maps - German 1-2

Thursday, November 3, 12:00 p.m. - 1:00 p.m.
Supporting and Customizing GALILEO for Your School - German 3-4

Posted October 24, 2011
GALILEO at USG Annual Computing Conference (Rock Eagle)

Come visit GALILEO and GIL staff at the exhibit booth at the 40th University System Annual Computing Conference at the Rock Eagle 4-H Center in Eatonton, Georgia! We will be in the exhibit hall with bookmarks and handouts, and staff will be ready to answer any questions you may have about GIL and GALILEO.
Don't miss the GALILEO presentation on moving library services to mobile devices:
Thursday, October 27, 3:00 p.m. - 4:00 p.m.
Extending Library Services to Mobile Devices: A Look at Mobile Applications and Interface Projects by GALILEO and Other Georgia Libraries - Krannert 3