News for May 2012
Posted May 31, 2012
Need Something for Your Kids to Read this Summer?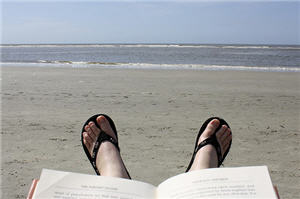 If you're looking for books to keep children and teens reading this summer, NoveList provides several book lists for younger and older children and for teens that go along with the summer reading program at your Georgia public library.
For even more summer reading lists, just search for summer reading in NoveList and click on the Lists and Articles tab.
Find these books and more at your local public library.
Some links may not work off site. Log in to GALILEO first for access.
Image from cmcgough on Flickr
Posted May 30, 2012
Tip: Find Out about the Next Book in a Series with NoveList Series Alerts

Want to know when a new book has been added to that series you've been reading and love so much?
NoveList has a Series Alert feature that will notify you when a new title in the series has been added. To set up an alert for your favorite series,
1) Log in to NoveList
2) In the Search for… box in NoveList, type in the name of the series, the author, or a title in the series
3) In the search results, click any link to the title of the series
4) When you see the series list with the books in that series, click the "Create alert for this series" link just above the title of the series
5) This creates an RSS alert, but if you prefer email notifications, you will need to click "sign in and create a new alert" in the pop-up window to sign in to (or create) a free My EBSCOhost account to save the alert
This feature appears for popular, ongoing series, but not for a series that has been completed. NoveList staff strive to add series titles up to two months before the publication date, and these titles are tagged as "Forthcoming" in NoveList.
Posted May 23, 2012
Go Ride a Bike!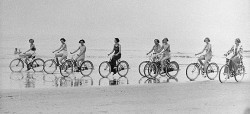 May is National Bike Month. Whether you're interested in getting fit, saving some gas money, just having some fun, or all of the above, cycling can be the way to go.
To learn about bicycles and cycling, look in MasterFILE Premier in GALILEO. Just search for bicycle or cycling to see articles as well as reviews of cycling equipment. You can also find several magazines, such as Bicycling, Mountain Bike, Ride BMX, or BMX Plus in MasterFILE Premier.
If you're interested in a little history, check out the Bicycle article in Encyclopædia Britannica to learn about the development of bikes from treadle-powered velocipedes to boneshakers to the ordinary to the modern bicycle.
Some links may not work off site. Log in to GALILEO first for access.
Image from the Vanishing Georgia collection in the Digital Library of Georgia
Posted May 22, 2012
2012 Townsend Prize for Fiction

The winner of the 2012 Townsend Prize for Fiction, an award for the Georgia writer judged to have produced the best work of fiction or short stories in the previous two years, was recently announced.
You can find book reviews for the winner and nominees in NoveList in GALILEO.
Winner The Many Deaths of the Firefly Brothers by Thomas Mullen
2012 Nominees
Remain in Light by Collin Kelley

A Marriage of Convenience by Andrew Plattner
For more about the Townsend Prize, see the New Georgia Encyclopedia article.
Some links may not work off site. Log in to GALILEO first for access.
Image from Georgia Perimeter College site
Posted May 16, 2012
Go Get Fit!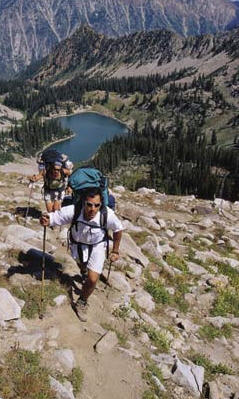 May is National Physical Fitness and Sports Month, so here's your excuse to get out and enjoy the great weather!
If you need ideas or tips to get you started in the right direction, GALILEO offers access to the full text of several popular sports and fitness magazines, such as Sports Illustrated, Men's Fitness, Running and FitNews, and Shape, and it also includes some publications for those more serious about exercise, such as American Fitness, Bicycling, DIRTSports, Joe Weidner's Muscle and Fitness, Swimming World, and Runner's World. Just go to Magazines A-Z to search for these or magazines that you like. If you want to know when a new issue is added, you can set up a journal alert.
In addition to the magazines, you can find many more articles, fact sheets, and more in several databases, such as MasterFILE Premier, Consumer Health Complete, or Research Library. Just search physical fitness, sports, or exercise in these or other databases listed in the Exercise subject area of GALILEO. If you have a particular topic that you like, you can set up a search alert so that you will receive emails when an article about your topic is added.
Some links may not work off site. Log in to GALILEO first for access.
Image from Encyclopædia Britannica