GALILEO Planet News
Posted March 25, 2017
Happy Birthday, Flannery O'Connor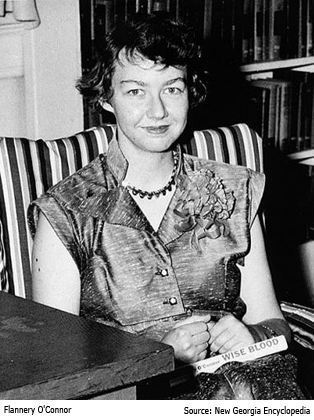 One of America's greatest fiction writers, Flannery O'Connor was both on this day in 1925. She would have been 92 years old. O'Connor was born in Savannah and moved to Milledgeville with her family in 1938. She attended the Peabody Laboratory School associated with Georgia State College for Women, now Georgia College and State University, where she served as an editor for the college's literary magazine, The Corinthian.
Although O'Connor is primarily known as a short-story writer, her novels Wise Blood and The Violent Bear It Away are recognized as valuable lasting works of American literature.
See more photos of Flannery O'Connor in the Digital Library of Georgia.
Posted March 22, 2017
GALILEO Newsletter, March 2017

The March newsletter includes information on research starters in Discover GALILEO, training, the Digital Library of Georgia, and a slate of web events from Affordable Learning Georgia to celebrate Open Education Week 2017. Being the information lovers you are, you will also enjoy the top searches and top ebooks lists. Finally, executive director Lucy Harrison catches you up on resource renewals, strategic planning, and the GALILEO user group meeting on June 16. GALILEO News, March 2017
Posted March 20, 2017
National Poetry Month Coming in April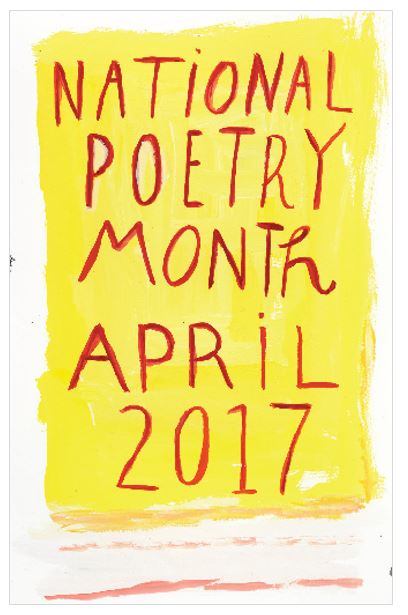 April is National Poetry Month, and if you're looking for resources to create a display, host an event, or find some other way to explore poetry or share poetry with others, GALILEO has a few resources that can help.
From the ancients to recent Pulitzer Prize winners, patrons can find poetry criticism, poet biographies, full-text poems, and more in Literary Reference Center.
For institutions that purchase it, Encyclopædia Britannica includes a great article about poetry with links to famous poets. If you're interested in poetry in other languages, take a look at the foreign language encyclopedias in Global Reference Center.
Find plenty of interesting Georgia poets in the New Georgia Encyclopedia. Click Topics > Arts & Literature > Literature > Poetry to see Georgia poets and journals.
If you work with children and teens, you can find activities and lesson plans in ERIC. Search for "
poetry and activity
" and limit by grade level in Advanced Search. Check both
ERIC@eric.ed.gov
and
ERIC@EBSCOhost
– each may have different items in full text.
Professional Development Collection
also includes research articles and practical guidance for the teaching of poetry. Just search for
poetry study
,
poetry slams
, or a favorite poetry-related term or type of poetry, such as
haiku
.
Students of all ages (yes, even the grown-ups!) can write a poem about their own hometown and create a digital story to share their personal narratives in the activities outlined by the Where I'm From in GALILEO lesson plan. See the GALILEO site for the lesson plan, poem template, GPS alignments, guides to resources and tools, and an example video and poster.
Some links may not work off site. Log in to GALILEO first for access.
Stay Connected!
Twitter
Facebook
News Feed
Posted March 14, 2017
Happy Pi Day from GALILEO!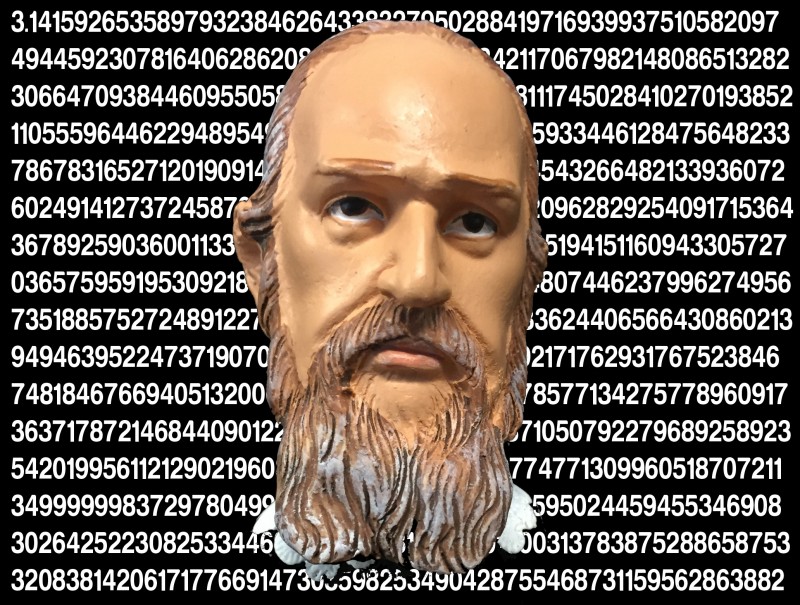 Posted March 2, 2017
March is Women's History Month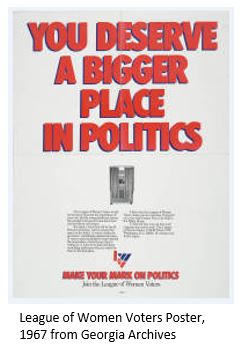 In honor of Women's History Month, here are a few resources in GALILEO to help you find the stories of women throughout history.
Start by looking for a woman in the Discover GALILEO search box. Try finding Susan B. Anthony, Marie Curie, Helen Keller, Sally Ride, Coretta Scott King, Sonia Sotomayor, Jane Goodall, and others. For some major events in women's history, look for women's rights, women suffrage, women work*, feminism, or other topics of interest. Tip: If you are getting a lot of book reviews in the results, use Limit by Type to remove Reviews (click Show More to see all types, click Name, then uncheck Reviews).
For institutions that purchase it, Encyclopædia Britannica offers a spotlight on women, Women's History at a Glance. For speeches, letters, and other primary source documents, search for women in Annals of American History to see a letter from Horace Greeley on women's rights or a declaration of rights for women from Susan B. Anthony.
NoveList Plus and NoveList K-8 Plus offer book recommendations for all ages. Search terms may include "women scientists,"women's power,"women in history," and really, "women" and anything.
Interested in important women in Georgia? Take a look at the results list in the New Georgia Encyclopedia. You can read about interesting women like Mary Musgrove, Hazel Raines, Rosalyn Carter, Alice Walker, and many more fascinating women. The Digital Library of Georgia offers many historical images and documents related to women, and it also includes two collections focused on women's history, For Our Mutual Benefit: The Athens Woman's Club and Social Reform, 1899-1920 and Georgia Women's Movement Oral History Project Collection.
Some links may not work off site. Log in to GALILEO first for access.